Kayn Sunfury: Our demon hunters, Kor'vas Bloodthorn and Cyana Nightglaive took a small force of the Illidari forces to Faronaar. Their mission was to weaken the Legion from within. I haven't heard from them in a while. It would be best if you could find and lead them to success. Agreed?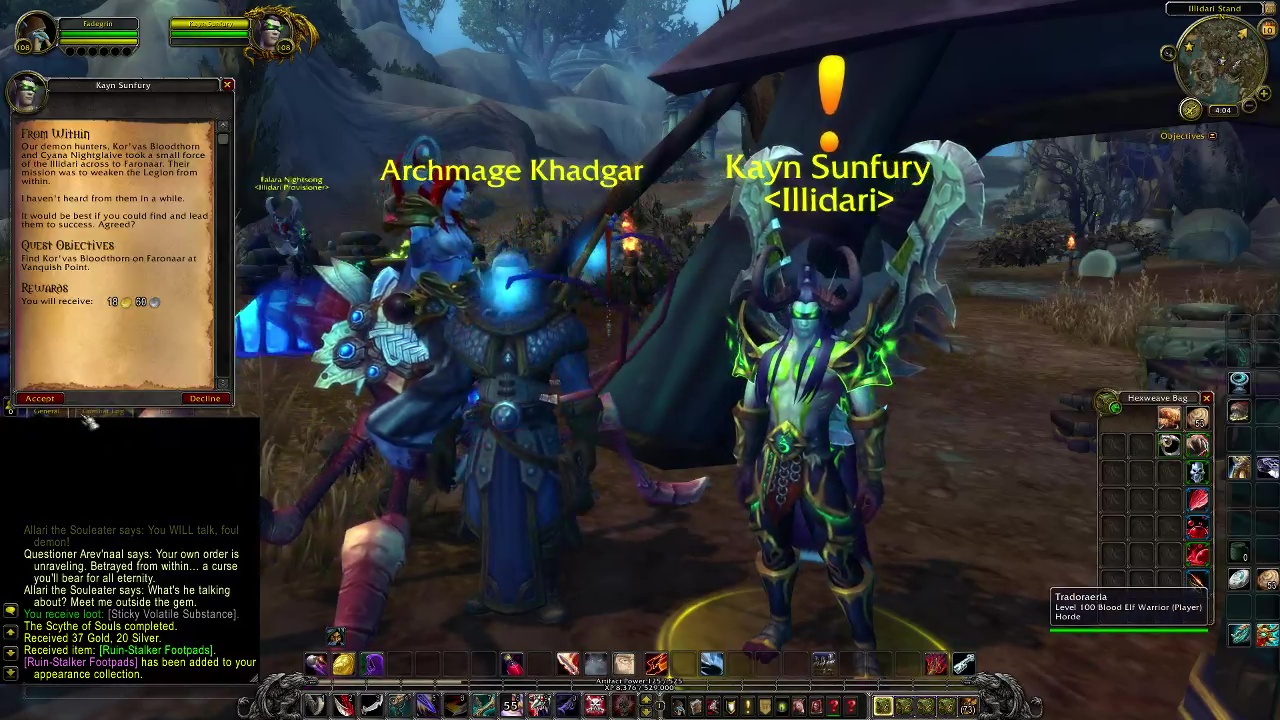 Quest Objectives
Find Kor'vas Bloodthorn on Faronaar at Vanquish Point.
Progression
Kayn Sunfury: I will see to it that the Legion gets no farther. You, Kor'vas, and Cyana attack the Legion from within. Then, we will wipe them out together.
Location: Faronaar
Kor'vas Bloodthorn: You are no demon. Friend or foe?
Completion
Kor'vas Bloodthorn: A friend it would seem. Kayn did not think we could handle this? He might have been right this time.
From Within