(You've found a message in a bottle on the corpse. It's a request for aid from someone named Okuna Longtusk. Okuna claims that he and his fellow shipmates are being held prisoner by sea giants. Maybe if you show the note to the ghost of Lady Irisse at the Crumbled Palace, she can point you in the right direction?)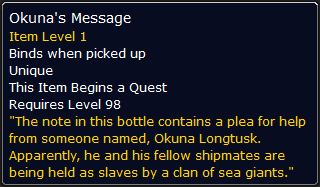 Quest Objectives
Take Okuna's Message to Lady Irisse.
Progression
NOTE: This item is looted from a murloc during the quest Our Very Bones.
Completion
Lady Irisse: YOu say you found this message in a bottle? How quaint. Yes, I can point you in the right direction, but are you sure you want to take on the sea giant prince and his skrogs? Just to free a bunch of unwashed sailors?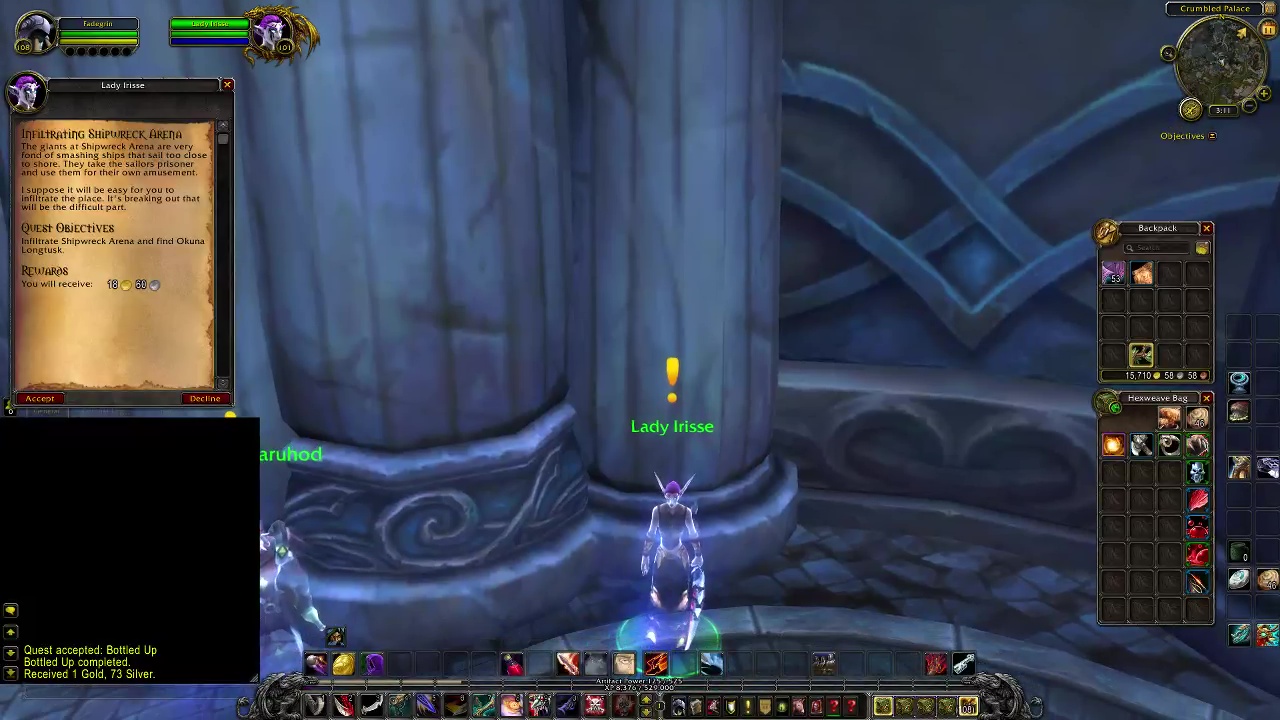 Bottled Up