Instructor Nidriel: I have a suspicion you are avoiding your studies – but I can see you're anxious to see the Headmistress. Very well Headmistress Azuremoon can be found up ahead, though I doubt she will enjoy being interrupted.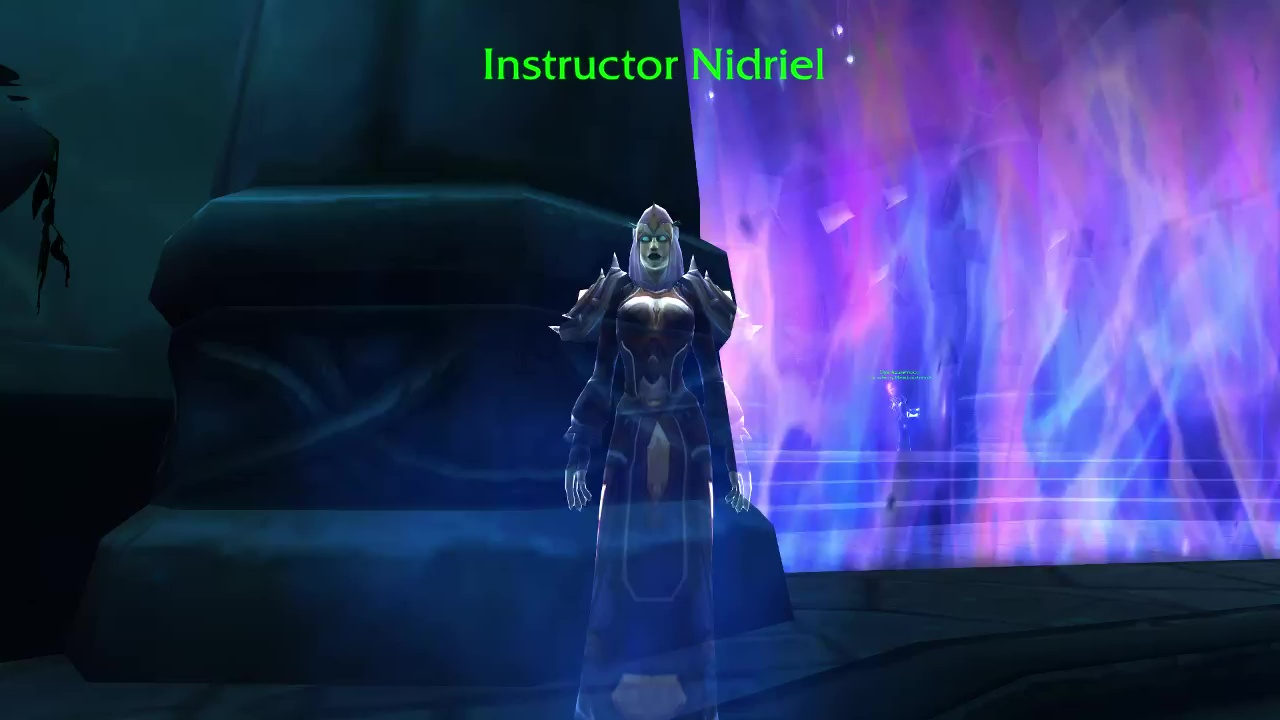 Quest Objectives
Obtain the Tidestone Vault Key from Elya Azuremoon, the Academy Headmistress.
Progression
Elya Azuremoon: Yes, yes, what is it? If this is about the evocation final, then the answer is no, you may not take it again.
(I need you to lead me to the Tidestone of Golganneth.)
Elya Azuremoon: You – pff – what!? You ARE aware that the Tidestone Chamber is under quarantine, and has been son since the very day of Prince Farondis' betrayal, correct?
(One of the instructors mentioned that, yes…)
Elya Azuremoon: And you are ALSO aware that infringement upon said quarantine carries punishments as severe as death or even detention, correct?
(I was not aware of that.)
Elya Azuremoon: You students have been warned countless times. I will have to make an example of you! No talking in class! You insolent… little… AAAAAAAAAAHHHHHHH! Nooo! Must… protect… the Tidestone…
You receive loot: [Tidestone Vault Key]
Instructor Nidriel: I hope everything went alright in there.
Completion
Thyrillion: Were you able to meet with the headmistress? She… she gave you her key? My word!
The Headmistress' Keys