Thyrillion: I suppose you can go in, then. The shattered pieces of the Tidestone of Golganneth are contained within the academy's eastern wing. Even as curator, I cannot attest to their condition, as I have not been in to inspect them in many millennia. Oh, young (name)? Please do not touch anything.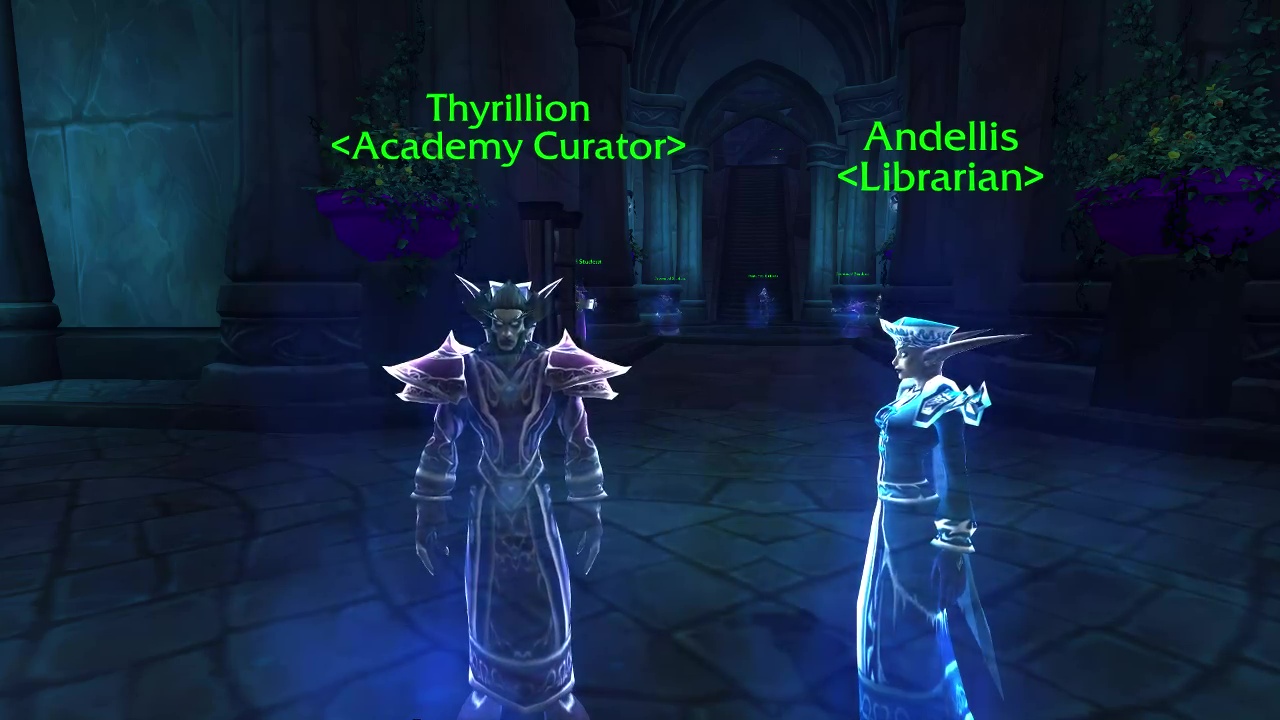 Quest Objectives
Collect the 5 Tidestone Shards.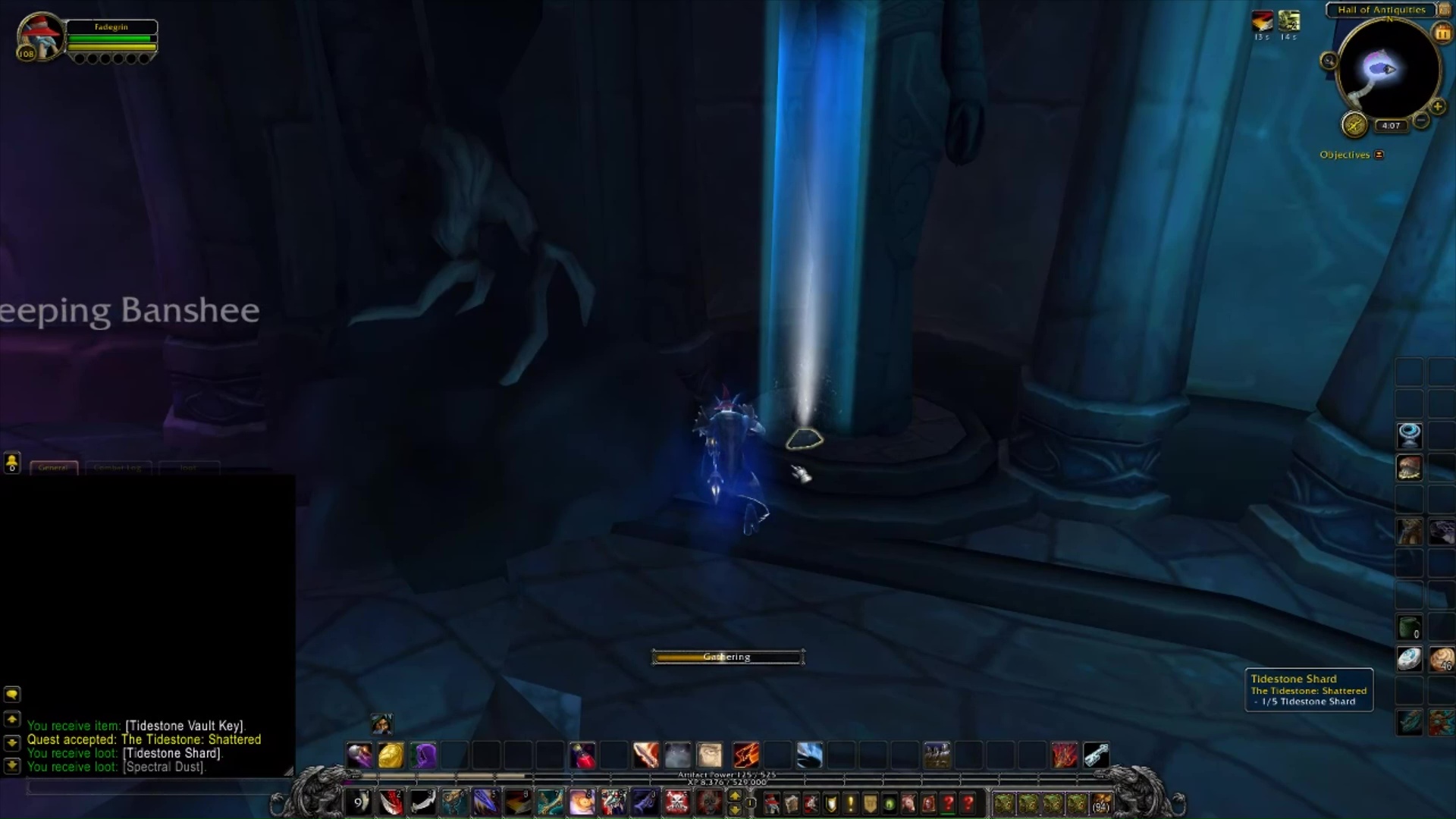 Completion
Tidestone Core: (The last remaining piece of the Tidestone lies before you. You notice the reflection of something sinister upon the core's surface…)
Epilogue
Athissa: How perfectly convenient… the brainless (race) led us right to the Tidestone. Our Queen Beneath the Tides can reassemble the pieces. As for you – you will make an acceptable slave.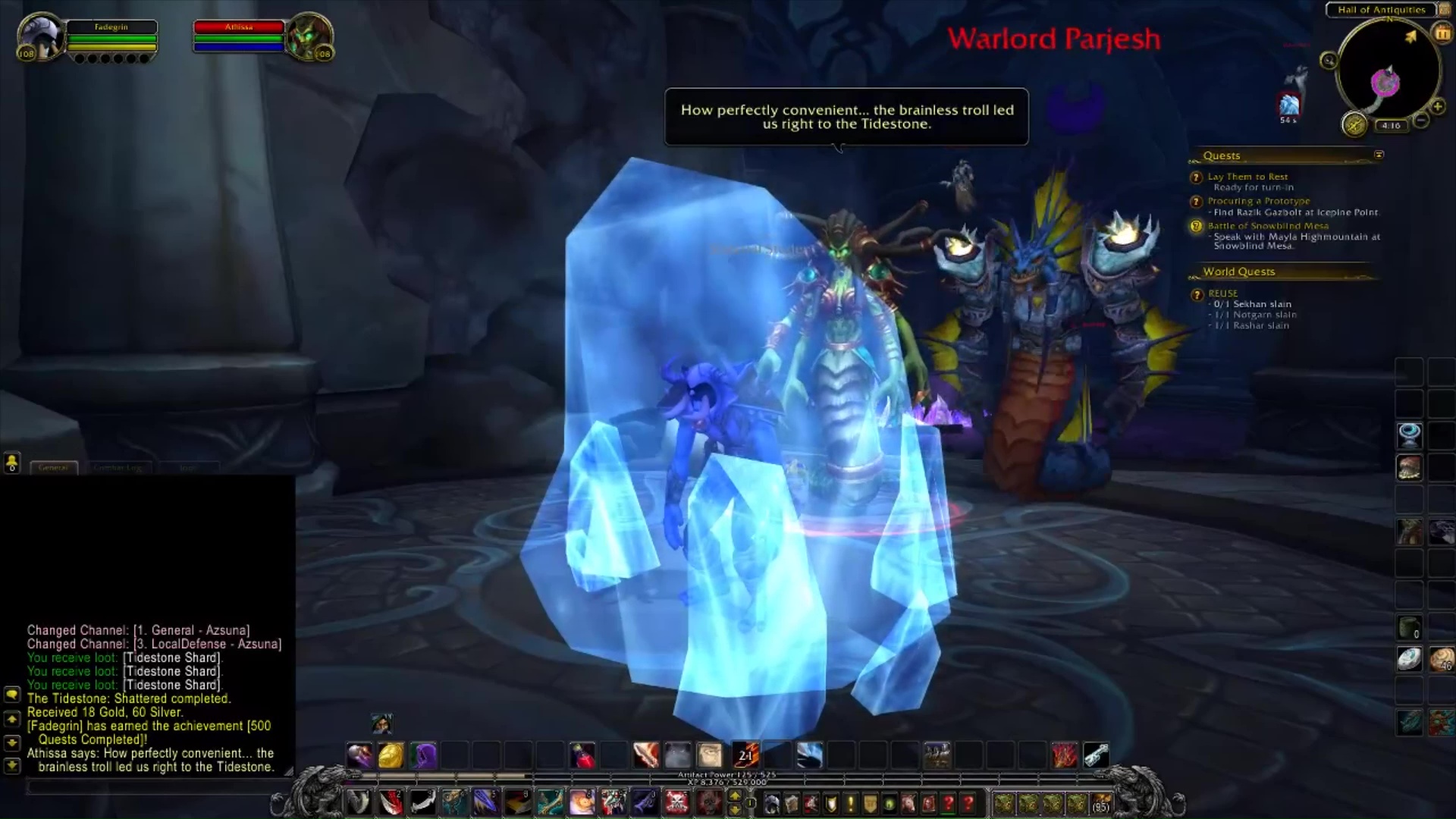 Location: Hatecoil Slave Pen
Hatecoil Myrmidon: What should we do with this one? Torture? Hard labor? Kill it?
Hatecoil Myrmidon: I say we kill it.
Hatecoil Myrmidon: Good idea, let's kill it.
Hatecoil Myrmidon: Huh?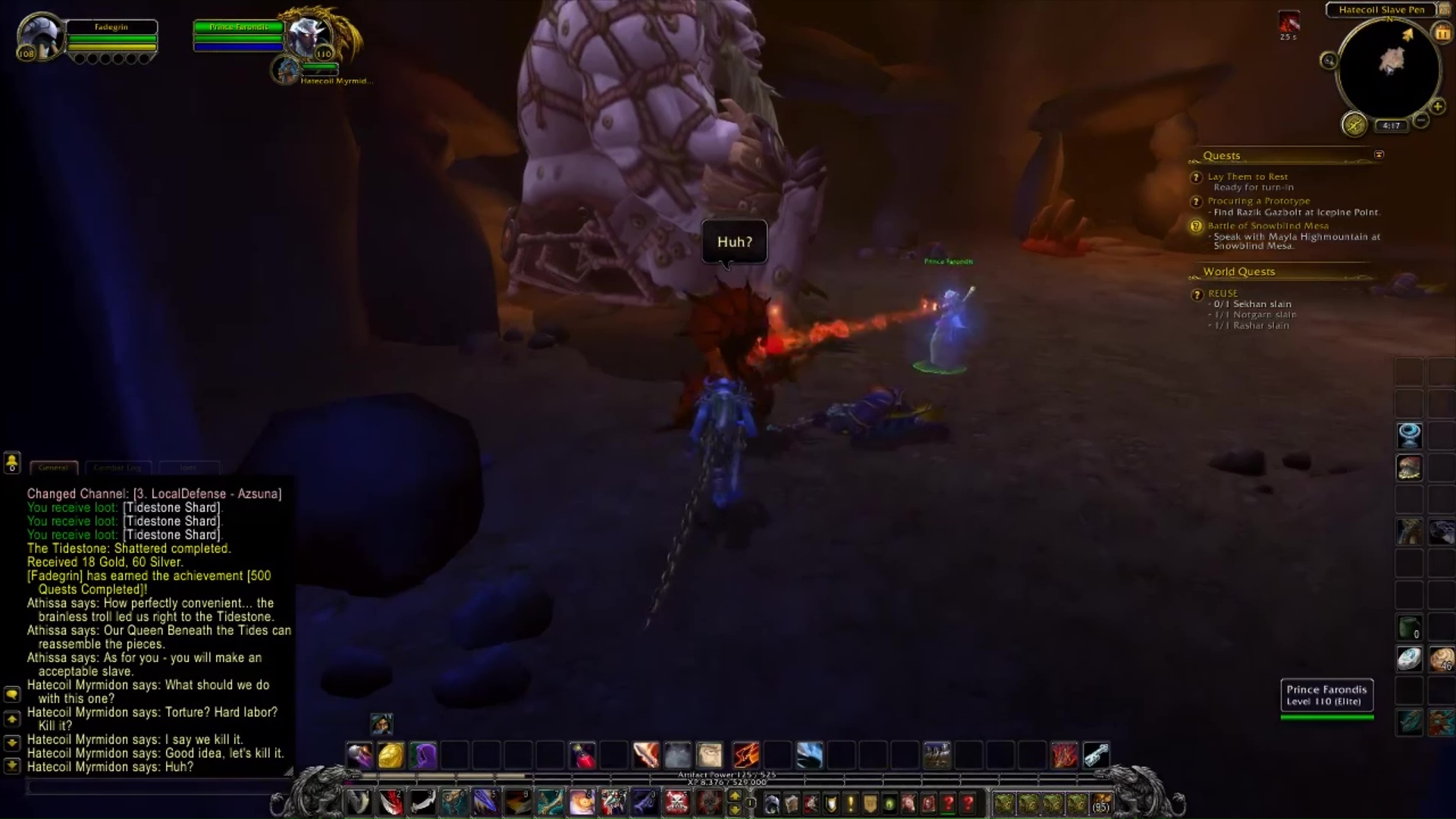 The Tidestone Shattered