Prince Farondis: Those naga have the Tidestone shards, (name). They will soon be dragging them into their watery holes, away from our reach. It would be wise to take out their leaders before that happens.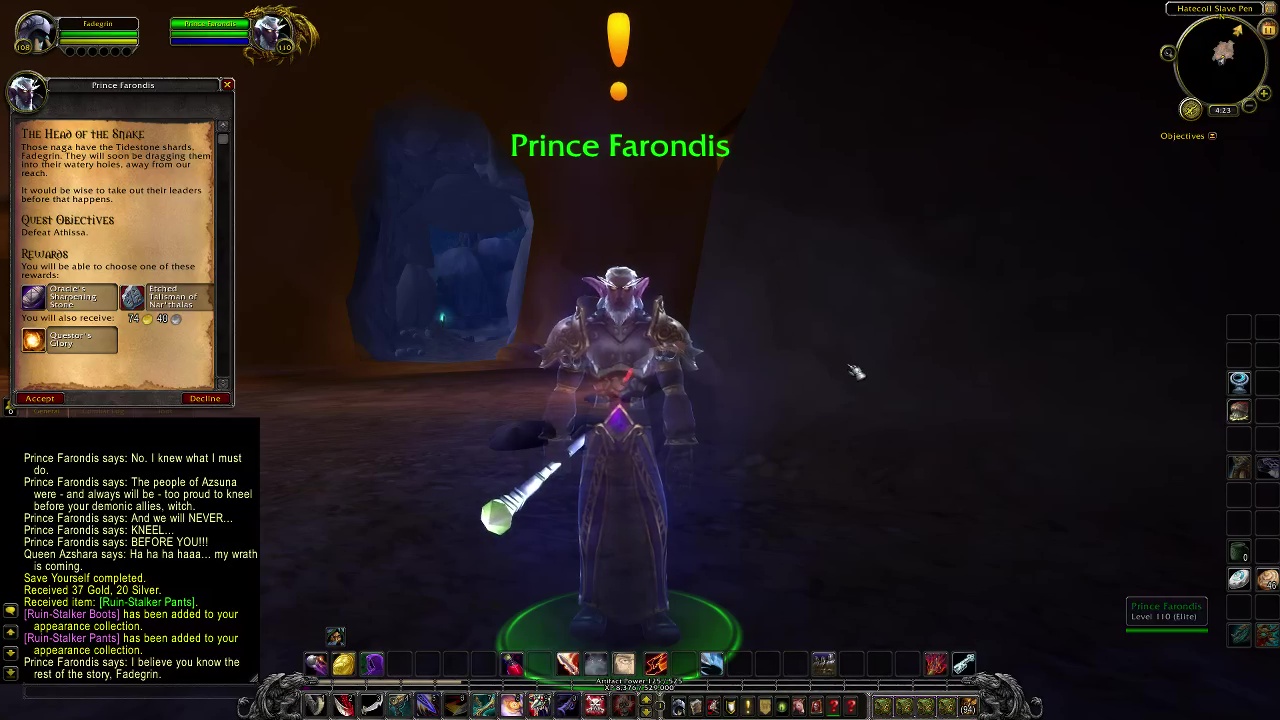 Quest Objectives
Defeat Athissa.
Progression
Prince Farondis: The naga will not wait long before turning the Tidestone against us. We should make haste.
Tide Breaker: Keep that trident up you lazy sea snakes.
Athissa: Parjesh! Rally the rest of our forces. I shall make short work of this minor interruption.
Warlord Parjesh: It will be done, Tidemistress.
Athissa: Hatecoil! Seize them!
Nightwatcher Thaldrys: Look alive, nightwatchers! Our prince needs us!
Hatecoil Spitespeaker: You are no match for the might of our forces! Have you come to drown?
Completion
Prince Farondis: You killed Athissa, (name). That is to say, you and… and my people… My people… they fought for us… But, Warlord Parjesh has escaped through the portal with the Tidestone. You must pursue him and retrieve the Pillar of Creation.
Epilogue
Prince Farondis: Why, Thaldrys? Why did you and yor men come to my aid? I thought you despised me.
Nightwatcher Thaldrys: We saw what you did.
Nightwatcher Idri: Any elf with the courage to stand up against the Queen herself is worth following.
Nightwatcher Thaldrys: The nightwatchers are yours to command once more, my prince.
Prince Farondis: I am glad to hear it, but we have more important matters… we must retrieve the Tidestone.
Nightwatcher Thaldrys: Yes, Warlord Parjesh escaped with it through the magic portal ahead.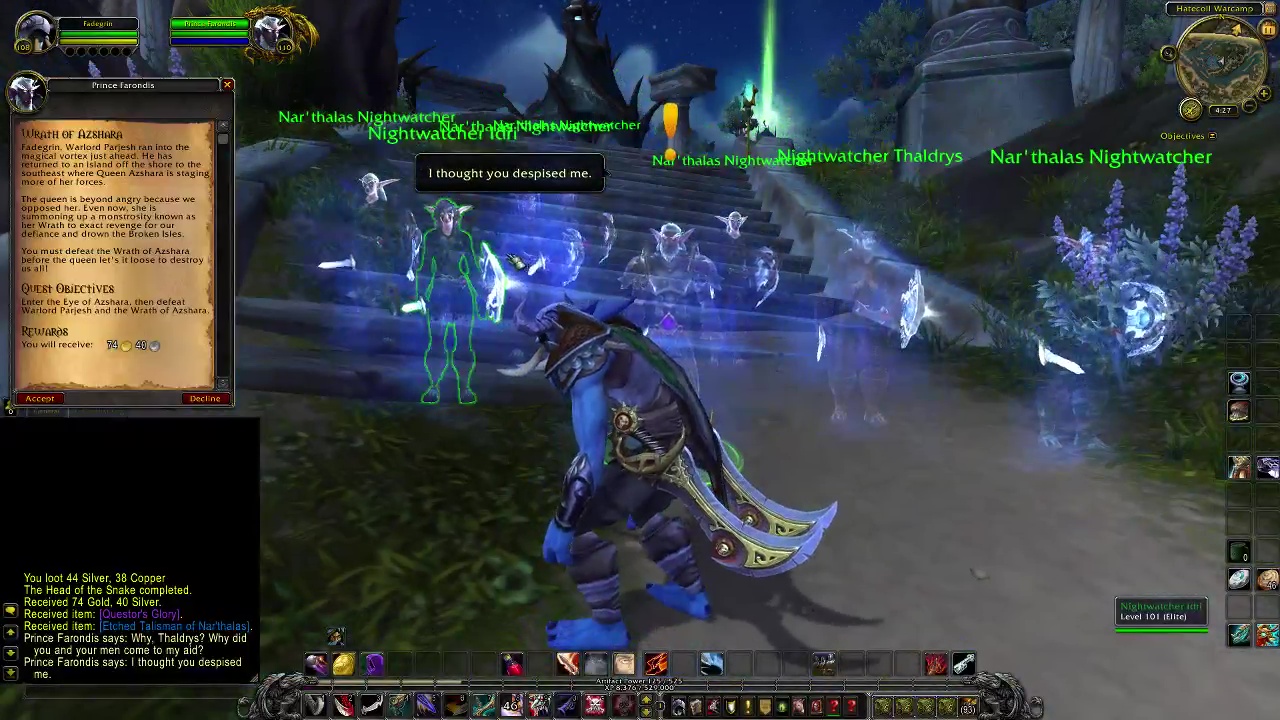 Wrath of Azshara