Lady Irisse: These naga invaded Azsuna only recently. They've been trying to free Prince Farondis. No doubt, like you, they and Queen Azshara are after the Tidestone of Golganneth. The prince knows where it is.
Lady Irisse: I'm concerned for Elder Aldryth. He went out for a walk about ten thousand years ago, and he has not returned. With these naga attacking, I fear he may be in danger! If you dare venture out into the fray, do look out for our court elder.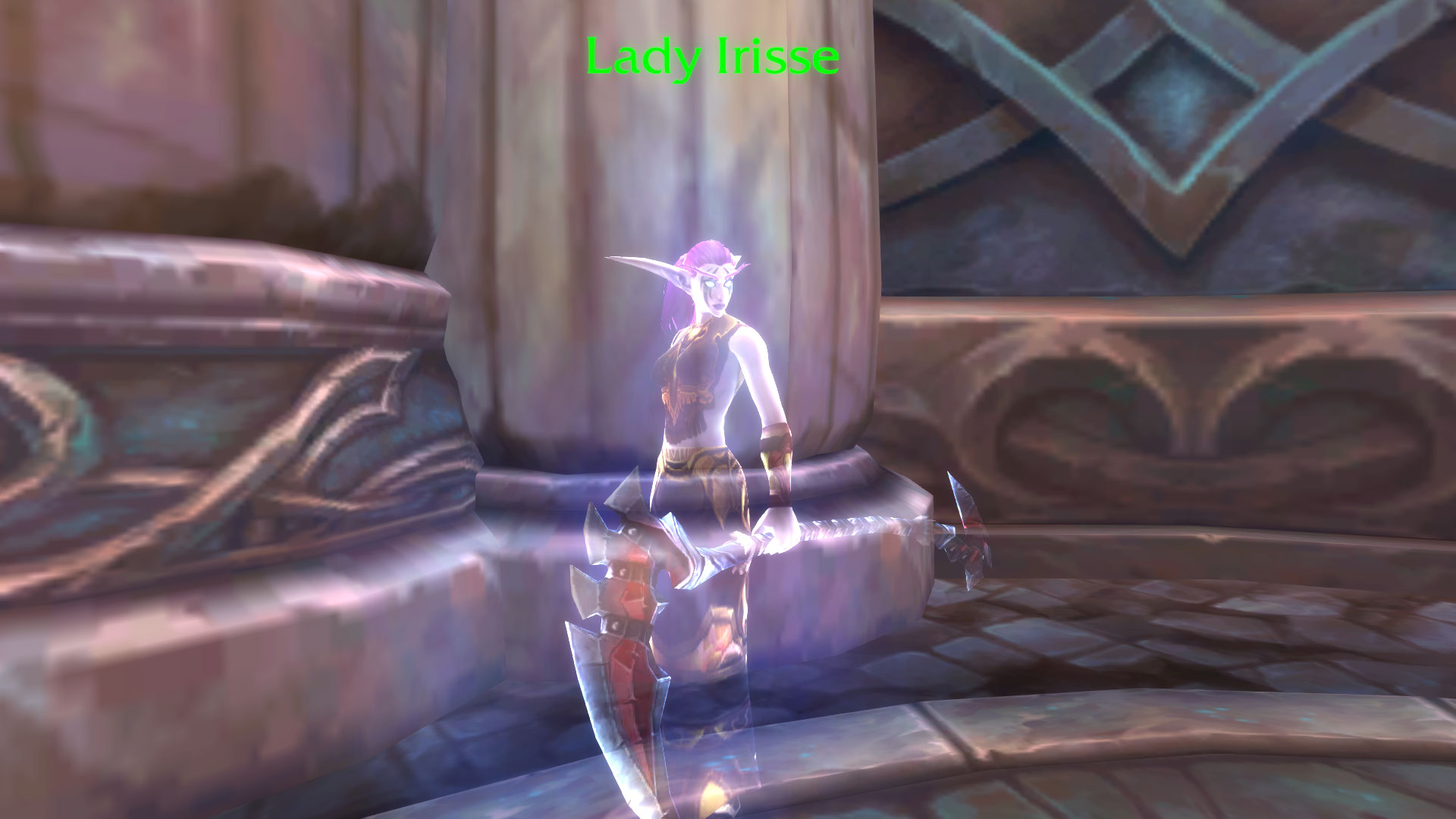 Quest Objectives
Find Elder Aldryth.
Intermission
Magister Garuhod: "Going for a walk." Hah! He's probably out visiting that little common girl he fancies so much.
Elder Aldryth: Thank you, stranger. I heard a loud crashing noise, and then I found myself stuck beneath this beam. Since then, I've just been waiting. Now, where did that lovely girl run off to?
Completion
Lady Irisse: I can't tell you how relieved I am that Elder Aldryth has returned. Honestly, life here in the palace hasn't been the same without him. Everything seemed to have… lost its color. Perhaps now we can get back to our normal lives.
Epilogue
Lady Irisse: Aldryth. You weren't out consorting with that servant girl, were you?
Elder Aldryth: What? No, of course not!… I was visiting a different girl.
A Rather Long Walk