The Activision Blizzard 2016 Q3 financial conference call was held on November 3 (the day before BlizzCon started), and for the second time in a row it didn't feature a roundup by Mike Morhaime. Thomas Tippl discussed the progress and status of Blizzard games, with some highlights by Bob Kotick. Mike Morhaime was present during the conference, however. He participated in the Q&A at the end.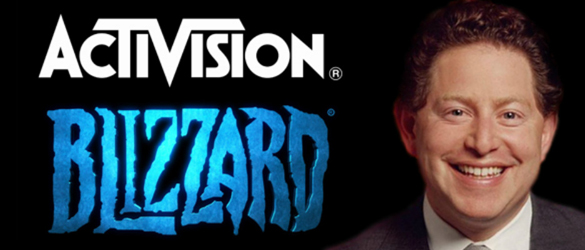 Kotick: We delivered another record quarter, and we continue to focus on building enduring franchises for our nearly 500 million monthly players around the world. Continuous innovation within existing franchises, and the creation of new franchises (like Overwatch) helps broaden our audiences, deepen engagement, and increase player investment.
We believe gaming is the most engaging form of media, and players spend tens of billions of hours a year with our franchises. In fact, this quarter alone, our players spent over 10 billion hours playing our games. This strong engagement and the social experiences that are such an important part of gameplaying have been the catalyst for our new opportunities in enhanced game monetization, expansion of our franchises into linear media and consumer products, and greater involvement in advertising supported spectator gaming like we have with MLG.
It is estimated that as many as 225 million people are now watching organized gaming competitions. Competition between videogame players is becoming as thrilling to watch as traditional professional sports. With the launch of professional global leagues, we believe games spectating will grow significantly as an opportunity for us and for our players. The increased popularity of spectator gaming will enable us to celebrate and reward our players, and recognize their accomplishments. Professional gamers will eventually be as celebrated, honored, and recognized as professional athletes.
Professional gamers will be the role models and goodwill ambassadors of the digital generation, and we believe great new business opportunities are emerging throughout the esports ecosystem, which we helped pioneer more than a decade ago with games like StarCraft.
In May, Blizzard released Overwatch, which in about four months has already eclipsed 20 million registered players making it Blizzard's fastest, new intellectual property to reach that mark; and Overwatch was specifically designed to be a definitive competitive game.
We are uniquely positioned to realize the full potential of esports. We have some of the most successful iconic franchises in gaming, and direct relationships with nearly half a billion monthly active users. A powerful combination that distinguishes us from the rest of our competitors; and we have unmatched commercial capabilities that have served our shareholders extremely well over the last 25 years.
Before I hand off the call, I want to take this opportunity to thank the talented people who drive the success at our company every day. They are our greatest asset, inspiring play, competition and community by creating the most engaging entertainment in the world.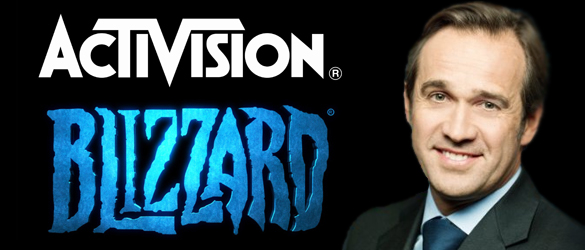 Tippl: Let's start with audience-reach, which was nearly half a billion monthly active players this quarter. In Q3, Blizzard had its highest MAUs in history, up 50% year-over-year, and 25% over the previous record in Q2.
This increase was driven in particular by Overwatch and World of Warcraft. Blizzard's MAUs have more than doubled from two years ago, thanks to compelling new content and the broadening of the portfolio to new franchises and new platforms, including mobile.
World of Warcraft: Legion launched on August 30 and has reenergized players worldwide. The expansion sold through 3.3 million copies on launch day, matching the all-time record achieved by previous expansions and making it one of the fastest selling PC games ever. The exciting new Legion content led to an almost 30% quarter-over-quarter increase in MAUs, building on momentum established earlier in the year.
Overwatch's strong momentum carried into the third quarter and its player base continues to grow. In fact, Overwatch became Blizzard's fastest game ever to reach 20 million players. Overwatch also continues to have strong global appeal with a roughly even player split between East and West, and the number one position in Korean IGRs from launch all the way through Q3.
Hearthstone continues to add players and also had record MAUs this quarter, increasing by double-digit percentage year-over-year, thanks to great gameplay, regular content updates, and accessibility across platforms, including mobile.
An expanding player base and strong engagement across a number of franchises led to all-time Blizzard engagement records virtually across the board, including monthly, weekly and daily active users; unique users and playtime. This is a testament to the epic compelling content the Blizzard team has been creating.
For World of Warcraft Blizzard's priority with the recent Legion expansion was to provide meaningful content and features that supported stronger ongoing engagement. Blizzard has already released Legion's first Patch, Return to Karazhan, making it the fastest post-expansion content Patch in franchise history.
In addition, Blizzard has offered players a new way to interact with World of Warcraft by releasing a companion mobile app. For the first time, players can manage select in-game activities and continue their gameplay even when away from their PC. Millions of players have already used the app and are logging in an average of 4-5 times every day.
We are also looking forward to the MLG Las Vegas event held over three days in December which will feature an Overwatch Invitational. Esports also features prominently at this weekend's BlizzCon, which again, sold out in minutes with millions more expected to join the action through live steaming or virtual tickets.
Over 200 top players from around the world will compete in global finals across five Blizzard franchises. The participants started off match play last week and the unprecedented eight days of competition will culminate in what promises to be a weekend of epic sports action.
This year's event which marks the 10th BlizzCon and commemorates Blizzard's 25th anniversary will also feature community events and contests, hands-on gameplay, and hands-on gameplay with a pre-released version of Blizzard games, discussion panels with developers and artist, and more. It is going to be a very exciting weekend, and we look forward to seeing some of you there.
Turning next to the third pillar of our strategy, providing opportunities for more player investment. Our direct digital connection to our players, development of new analytical capabilities, and new business models… all support our efforts to offer great content to our players to invest in.
Digital in-game content increased to another record this quarter. Actual in-game digital player purchases were a record at more than $1 billion this quarter, and a record $2.8 billion year-to-date. This was driven by broad-based strength, including record participation in World of Warcraft value-added services.
In Overwatch, customization items continued to perform well, thanks to a consistent flow of new content including time-limited seasonal events. Summer Games, Overwatch's first seasonal event, spanned several weeks in August and drove record engagement, as well as record participation in the event's unique in-game customization items.
In October, Blizzard unveiled its Halloween Terror event, which included Overwatch's first-ever PvE mode, and players responded with even higher engagement and participation. Also, Hearthstone released a new adventure in the quarter: One Night in Karazhan, which performed even better than the last adventure.
So in summary, our record performance year-to-date has confirmed that execution against our strategic pillars is paying off, and will set us up for success in the holiday quarter and beyond.
Durkin: The over-performance in the quarter versus guidance was driven by multiple factors, including Overwatch full game sales and in-game content, and the strong performance of the World of Warcraft: Legion expansion.
Q&A
Nowak: I have two questions. The first one on World of Warcraft: Legion. It sounds like you drove a nice uptick in users and paying subscribers. Any help at all on where you are now in global paying subscribers? Just talk about strategies you might have in place to keep retention high on those payers going forward, and I have one follow-up.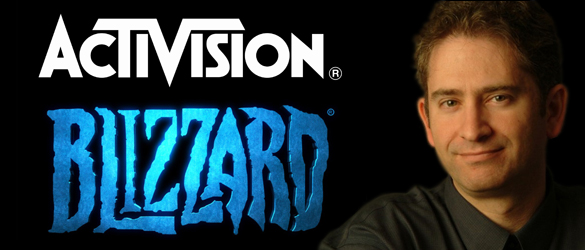 Morhaime: First, we are very happy with the Legion launch. We worked very hard to make Legion our best expansion, and we are pleased, and gratified by the player reaction so far. We no longer report subscribers, but as Thomas mentioned, our MAUs were up 30% quarter-over-quarter, and that built on the momentum we saw earlier in the year.
In terms of Legion performance, it has matched or exceeded our prior expansions launch performance across metrics: like sales, player base, and participation in value-added services. So we are very excited to see how players are reacting and engaging in the new content, including our new Legion mobile companion app.
We are seeing players spend their time across a whole variety of activities, and with all of the content that is available to them, we are hopeful they will have a lot to do for a long time. It is a big priority for us to continue to provide new content to Legion players.
Last week, we released our first content patch for Legion less than two months after the launch. This is the fastest that we have added a new major patch to a World of Warcraft expansion in the game's history, and it's also bigger than the initial content patch that we released for the last few expansions.
Our players have reacted very positively so far, and we are looking forward to furthering the momentum that Legion has generated into BlizzCon, the holidays, and beyond; and following up with more content next year.
Merwin: So for Overwatch, can you just talk a bit about what your plans are around new content next year just to keep your users engaged? Is your hope to have some sort of new content out every year — whether it'd be an expansion, or a full re-release of the game?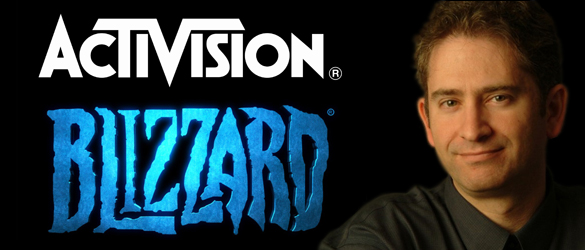 Morhaime: We are very pleased with the launch of Overwatch. As Thomas mentioned, it is our fastest IP in Blizzard's history to achieve 20 million players, and we are happy to see our players reacting favorably to the new content, and new experiences that we have been adding to Overwatch so far.
We think Overwatch will achieve record-launch-year revenue for a Blizzard game this year. We have already had several new content releases since launch, and player participation continues to build momentum.
As Thomas said, engagement and participation in the Halloween event in October exceeded the one for the Summer Games event in August. So far we have released a new hero, a new map, a competitive play mode, and we have more content in development. We are very excited about player reaction to the Overwatch animated shorts, and the plans we have for Overwatch in esports — which we will discuss more at BlizzCon tomorrow.
It is too early for me to discuss our plans for 2017, but what I can say is that the two events that we have had so far have shown us we have a great model for follow-on content.
We have found that it stimulates our audience, and drives record engagement. So you should expect to see more events like Summer Games and Halloween, and additional content — which we will discuss in more detail later.
So as the community continues to grow, and our playerbase continues to react positively to the content we are creating, we are very excited about the prospects for the future.