Tehd Shumaker: I seem to have misplaced my imp, Daglop. If you see him, tell him to check in. Normally I would just resummon him but I'm worried blind Marius here will kill him first and ask questions later. No vision, than one.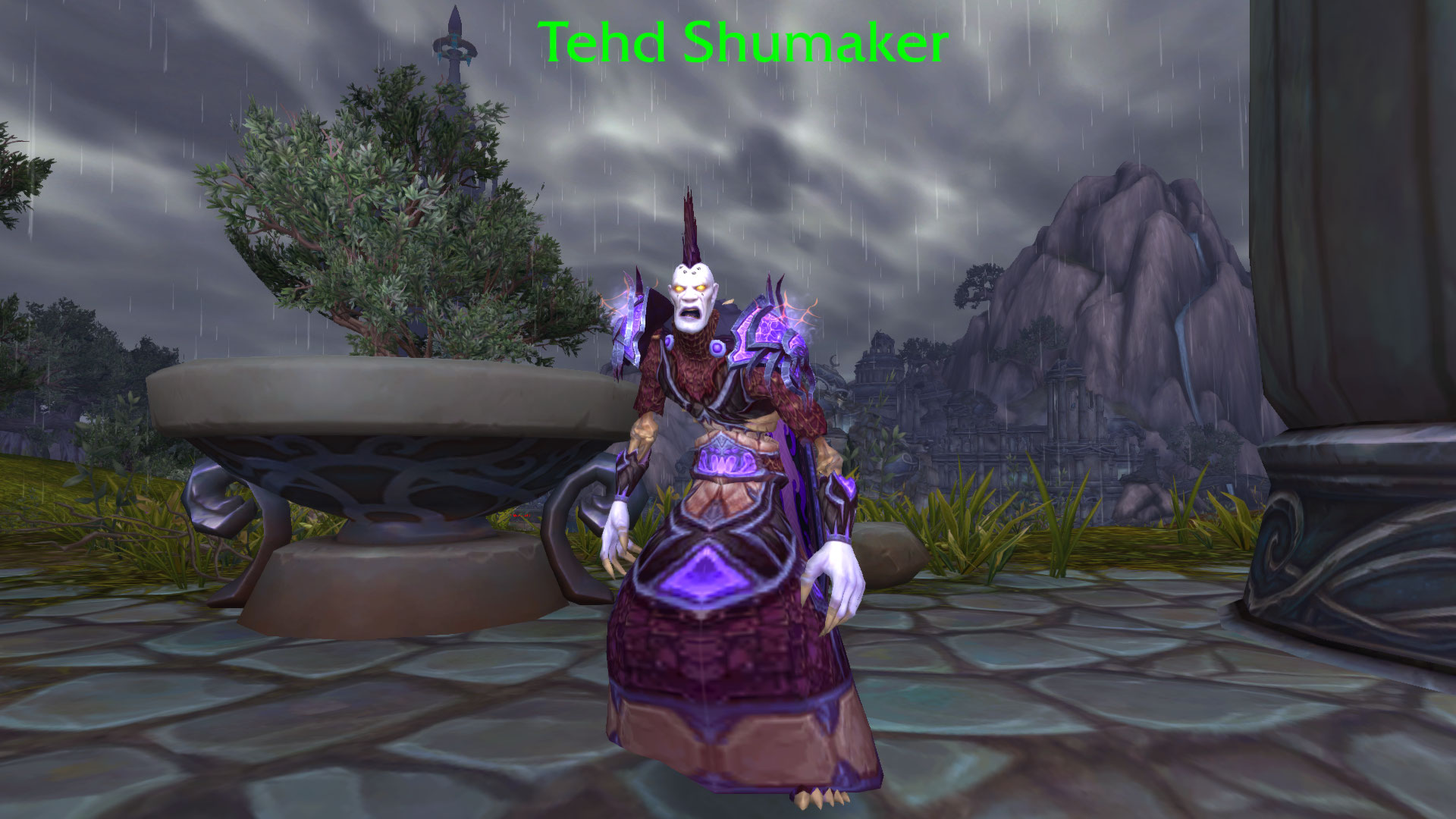 Quest Objectives
Find Daglop in Azsuna.
Completion
Daglop: Yeah yeah, the new master sent you. I get it. I have to deal with my former master first.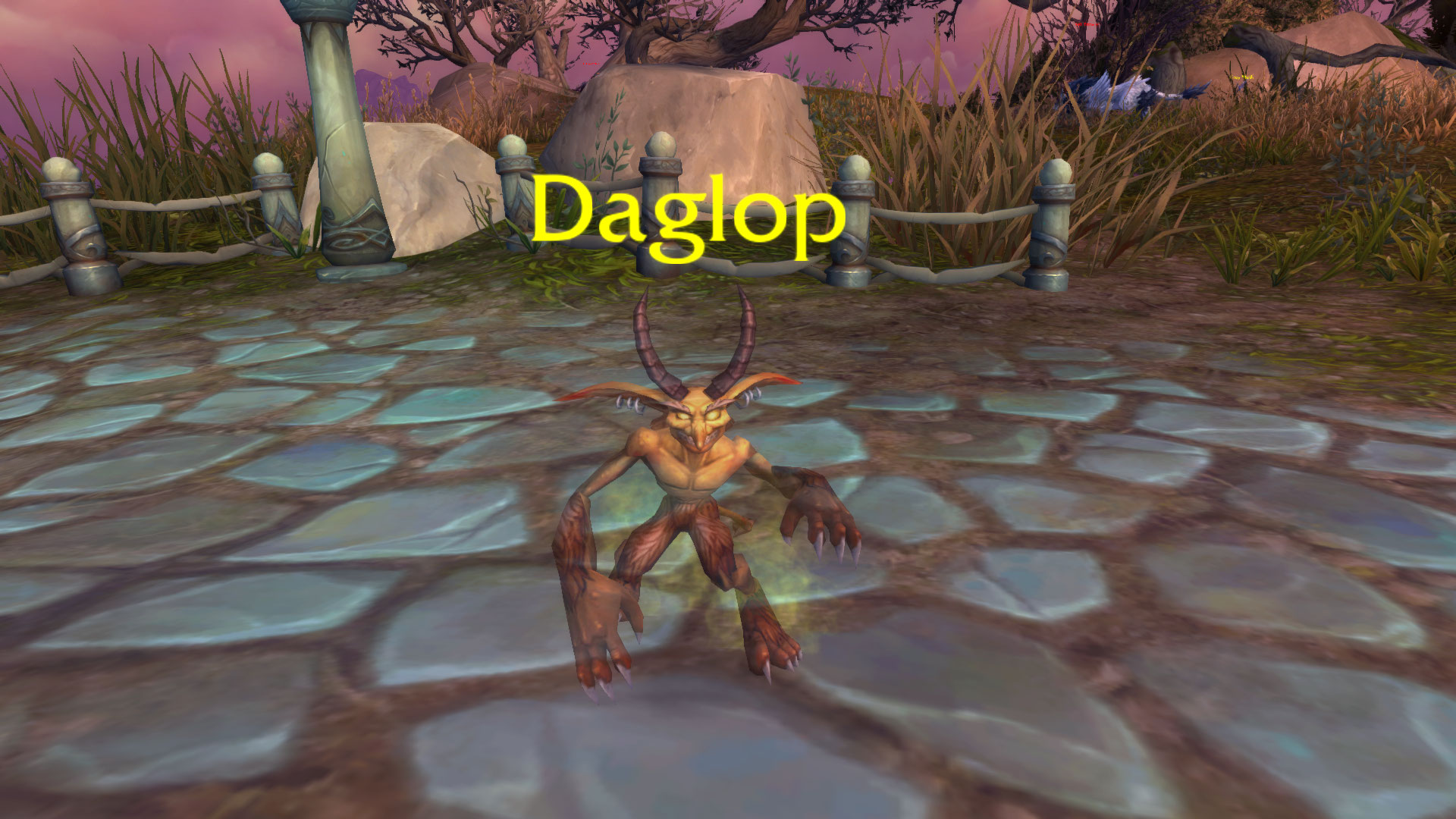 Missing Demon