Tehd Shumaker: There is being blind, and then there is being stupid. This eyeless wonder next to me wants to barrel into Felblaze Ingress without preparation. Bah! I say we scout it first. Here, I will provide you with an extra eye picked up from a place better left unmentioned. Enter Felblaze Ingress, investigate the area, and try not to get poked in the eye.
Quest Objectives
Use Tehd's Eye of Kilrogg to investigate Felblaze Ingress.
Intermission
Tehd Shumaker: Well now, Arkethrax is leading this band? This is an opportunity I did not expect.
Tehd Shumaker: Bah! That portal foundation is all wrong. It is fully exposed to tampering. Whoever made this should feel bad about themselves.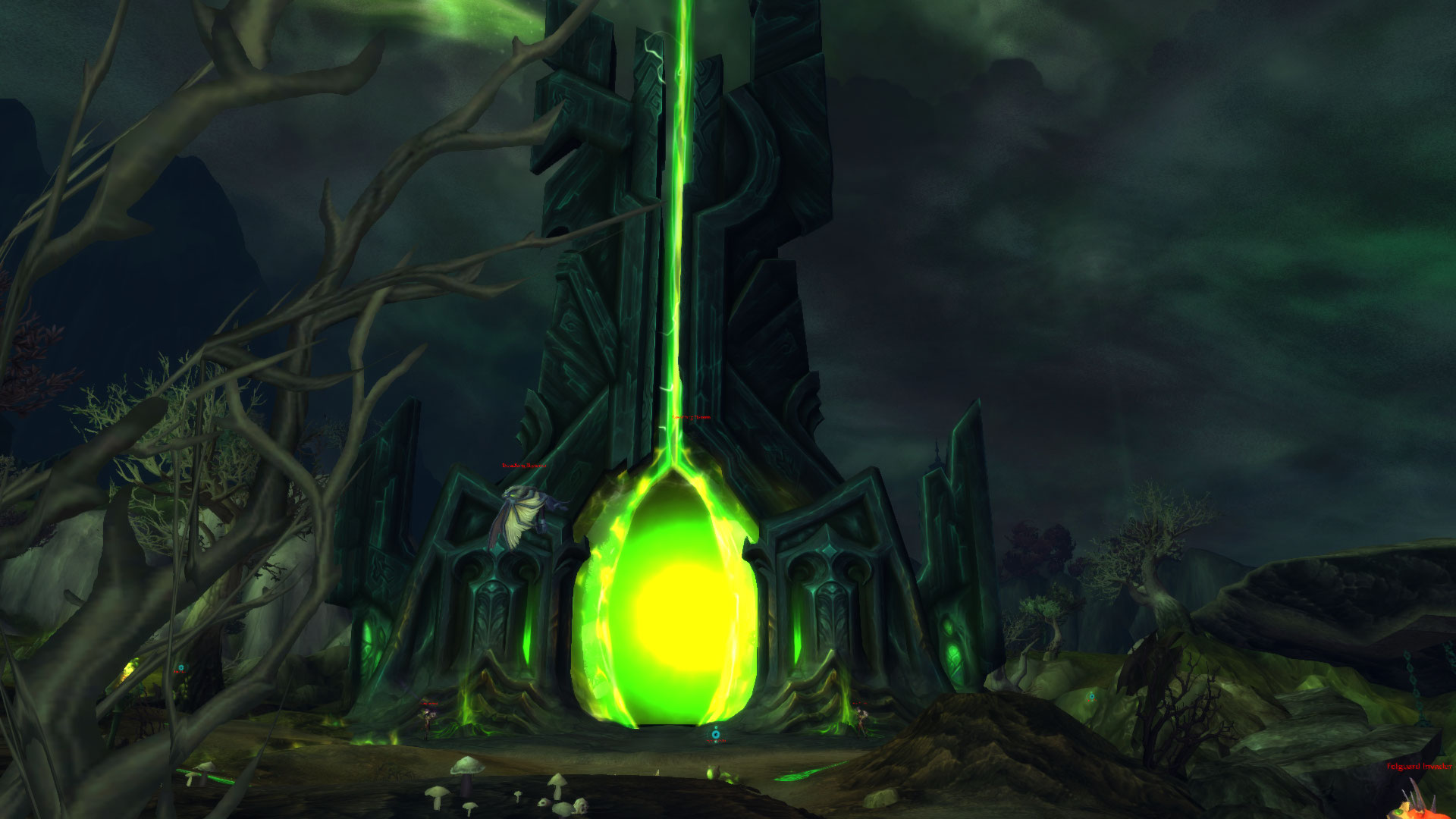 Tehd Shumaker: What is this mumbling trash? They call THIS a ritual? I could rain fire down on all of these eredar and I don't think it could make this ritual any worse than it already is.
Completion
Tehd Shumaker: Why? Why would demons, of all things, be this bad at summoning their own kind?
Eye See You