Runas the Shamed: Much better, I knew I could count on you, my friend. Allow me to return the favor. I know how you can destroy the large mana collector pylons. We shall save your dragon yet! The pylons only work against ground targets, yet they're defenseless from above. Send your whelplings at them my friend. The whelplings can fly where we cannot. Trust me.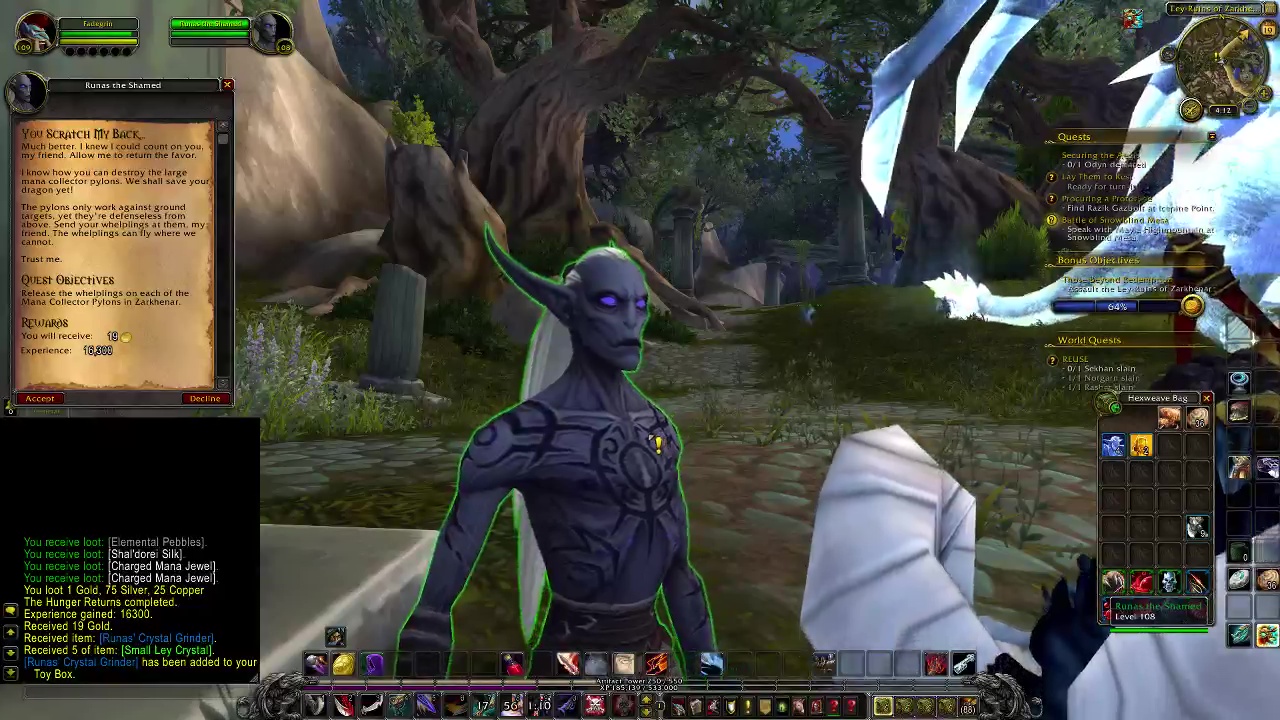 Quest Objectives
Release the whelplings on each of the Mana Collector Pylons in Zarkhenar.
Progression
Projection of Senegos: I do not trust nightfallen… But it seems we have little choice.
Runas the Shamed: I only want to help, good dragon.
Projection of Senegos: Use the whelplings, then. But if you deceive me, prepare to face the wrath of a dragonflight.
Runas the Shamed: I was once a noble elf, good dragon. I know the meaning of honor.
Ael'Yith: Wait, what are you doing? My siphons! You lowborn dirt. You don't know who you're dealing with. Hah… hah… haaaa ha ha ha haaaa!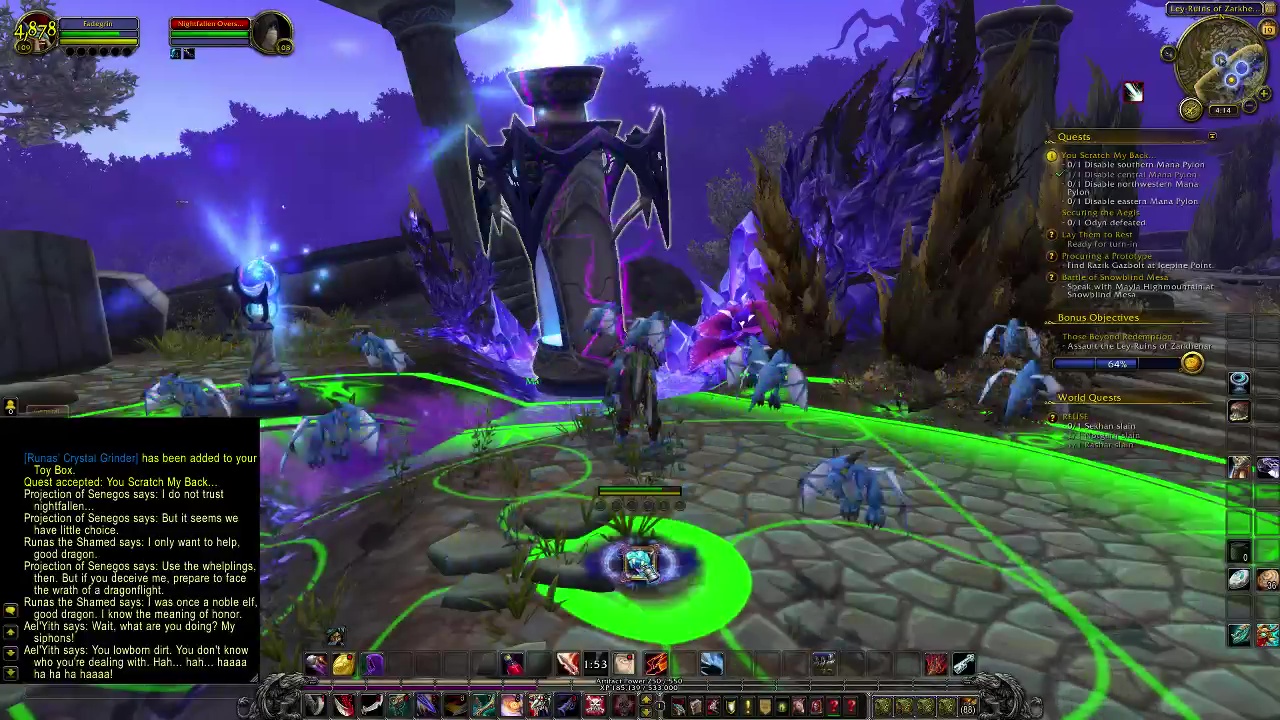 Completion
Stellagosa: Whatever his motivations were, the pylons are broken now. Grandfather's pool should be filling with mana again. Now, where did that Runas run off to?
You Scratch my Back