Thyrillion: Now, what was it you wanted? You're here to see the Tidestone of Golganneth? Hah! Ho ho ha ha haa! Hooo my. No, only the academy's headmistress has the keys to that chamber, and she hasn't opened the door in… oh, I'd say about ten thousand years. You'd best be off to class, now. Go on, then! Into the west wing with you!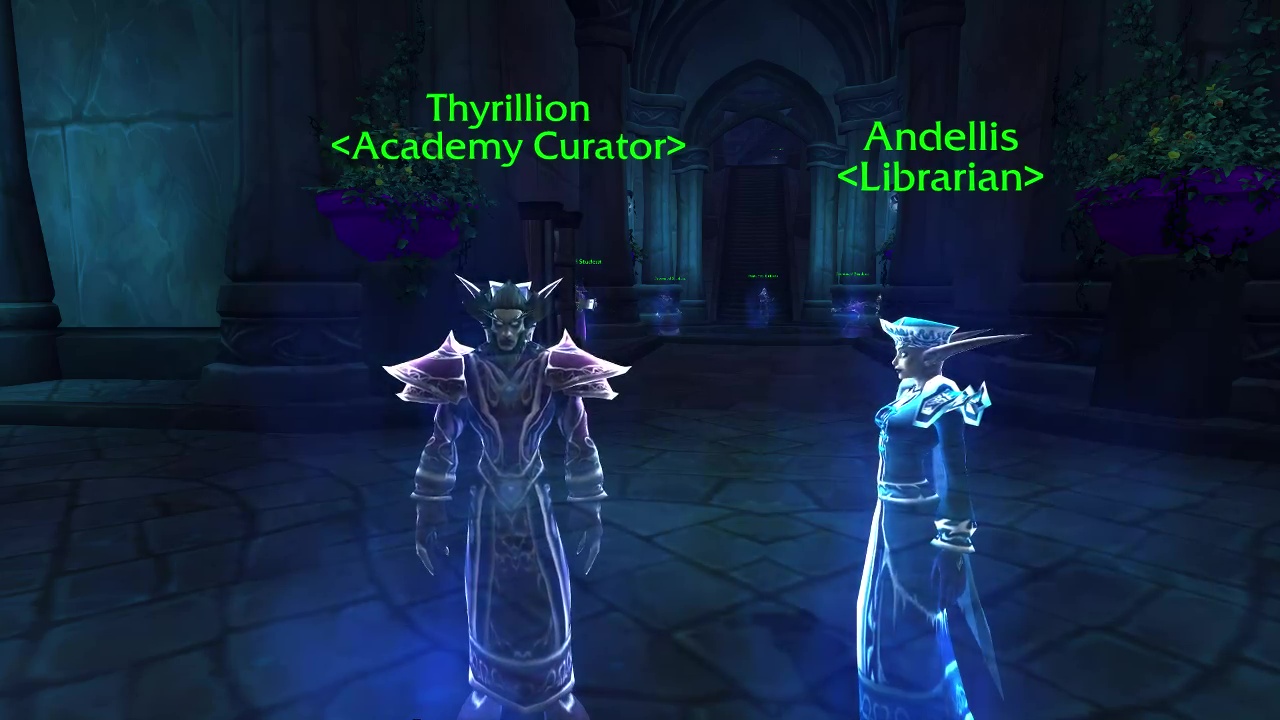 Quest Objectives
Enter the academy's west wing.
Progression
Thyrillion: Your instructors should be down the ramp to the west. You'd better hurry, before the second bell rings!
Completion
Instructor Nidriel: Yes, the headmistress is in her study, but I can't have you bothering her right now. Classes are about to start.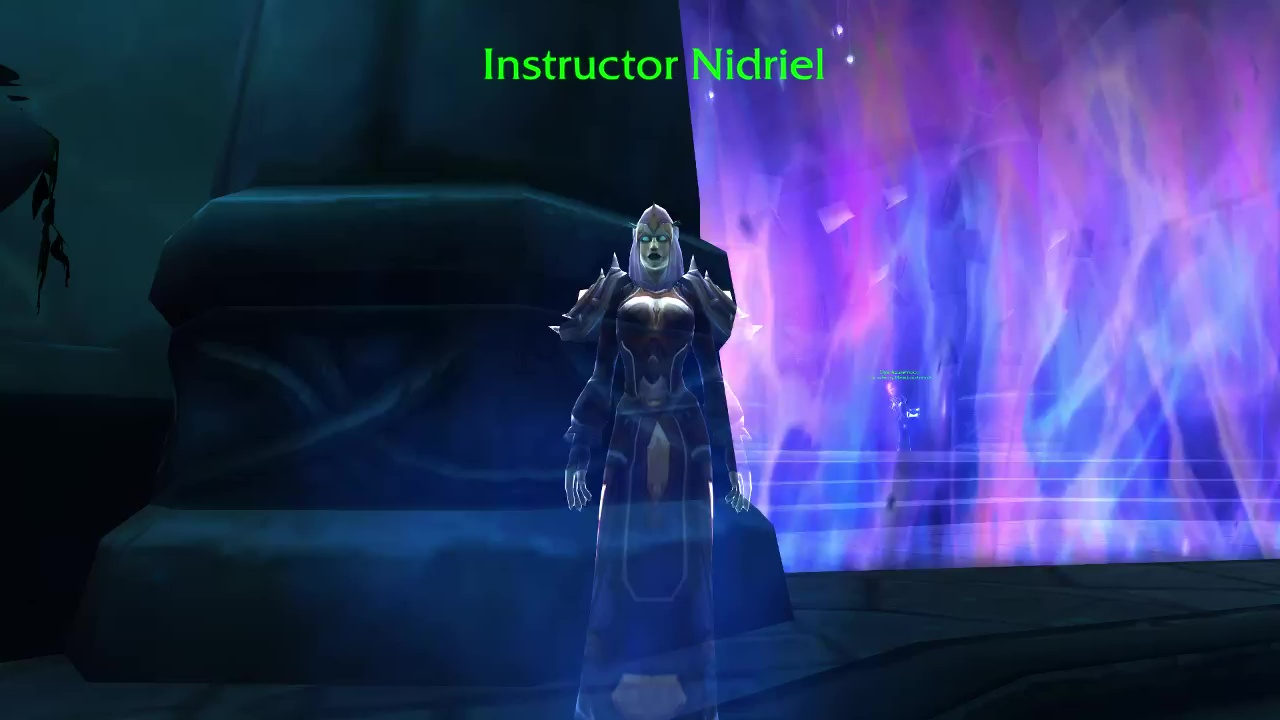 The Haunted Halls