Runas the Shamed: I am weak. The hunger is devastating, my friend. I understand now why your dragon rests in these pools.
(cough, cough.)
Runas the Shamed: I came to warn you but… it looks like I was too late. I hear him outside now. Ael'yith… is… here…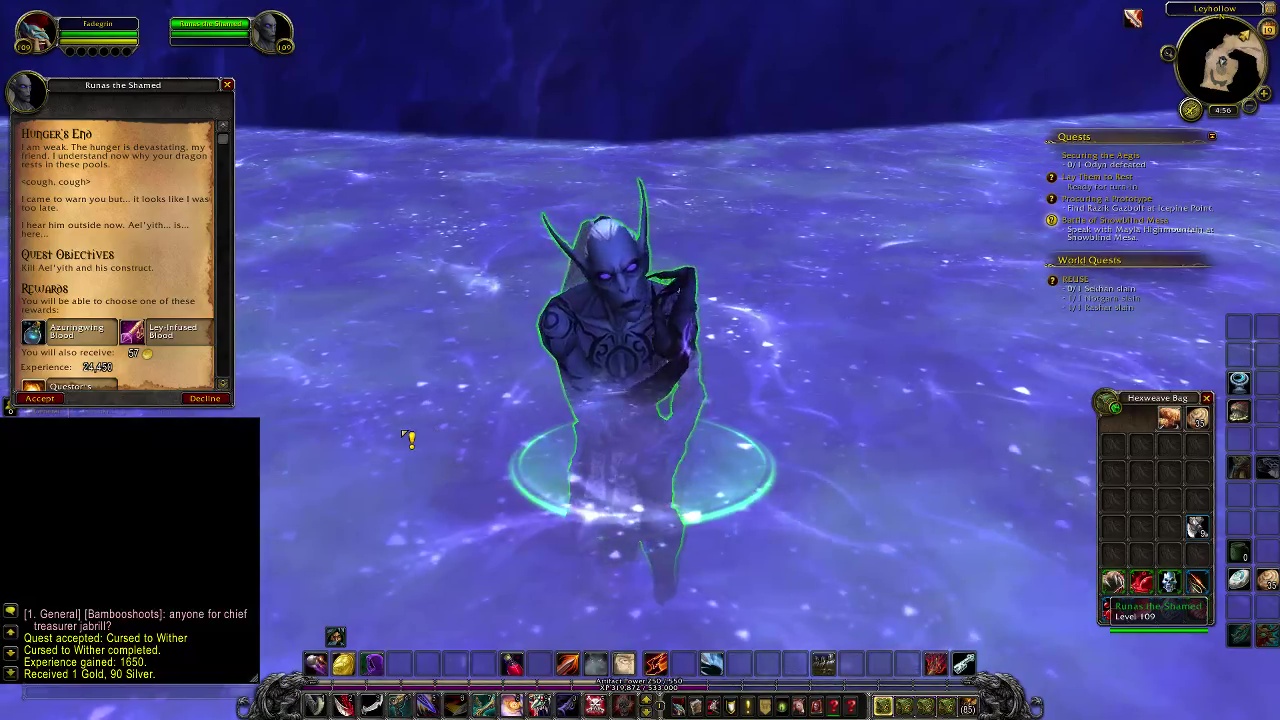 Quest Objectives
Kill Ael'yith and his construct.
Progression
Runas the Shamed: This hunger is consuming my very mind. It is taking every ounce of my energy to just… just… Can you hear me, my friend? I… I can not see you anymore. I think… perhaps it is time to say goodbye, then. Thank you, my friend, for letting my last few hours mean something.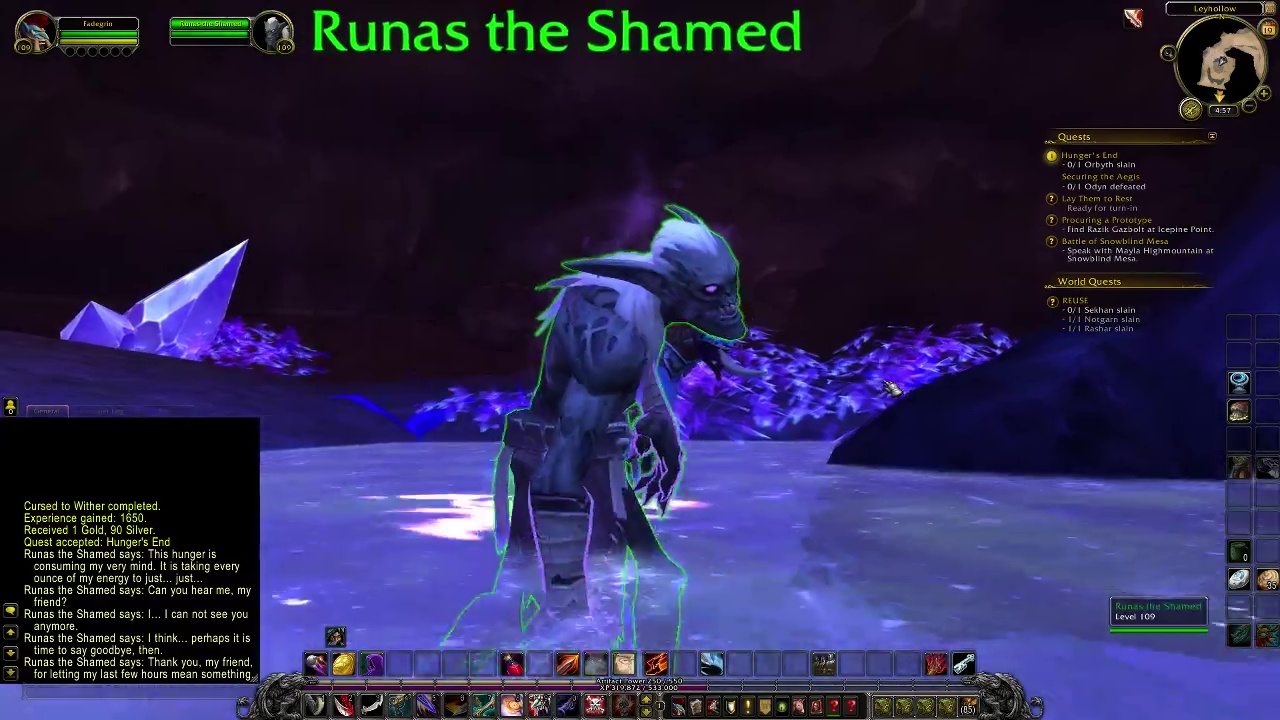 Completion
Senegos: Hah! Ha ha ha haaaa! I haven't felt this alive in YEARS! What you've done, (name) – not only to replenish my mana pools, but also to save my brood – will not be forgotten. The blues of Azsuna are ever in your debt.
Hunger's End