Archmage Khadgar: You killed their leader, so they came here? Understandable. These creatures crave only one thing – magic – and they can sniff it out from leagues away. Without a leader, they will soon wither and die. Our only recourse in the meantime is to put as many as possible down before they take these dragons with them!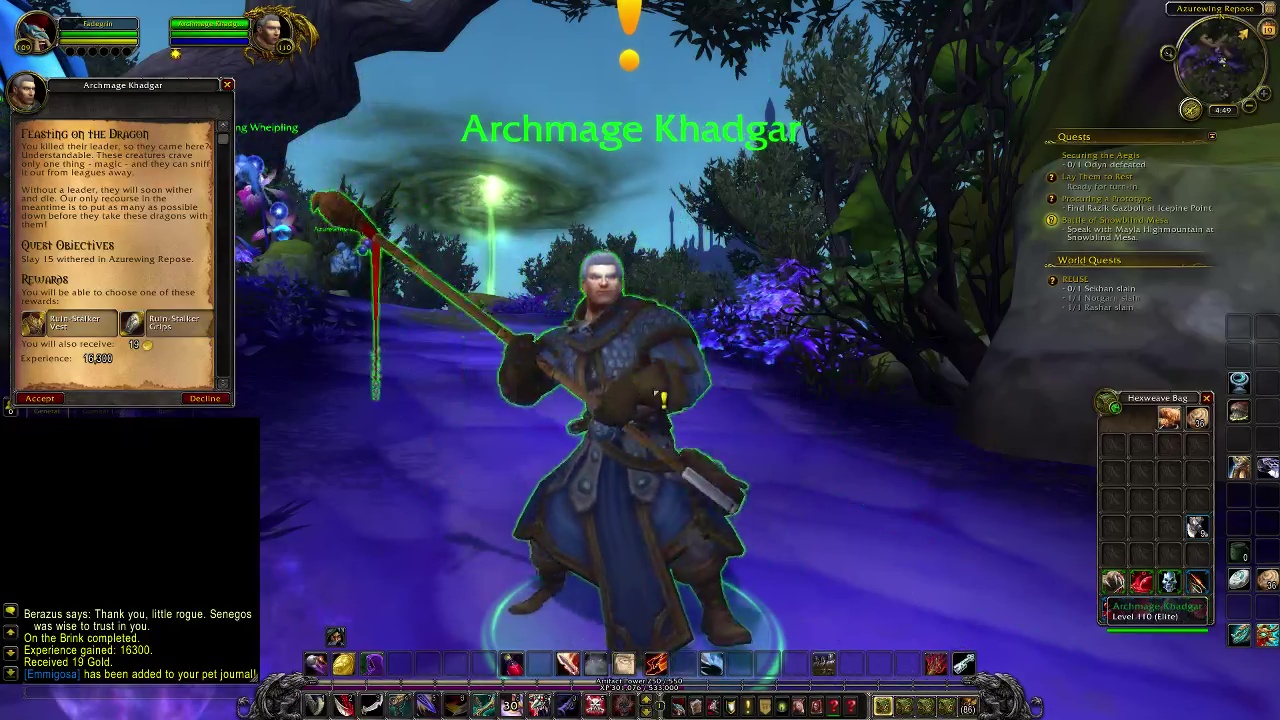 Quest Objectives
Slay 15 withered in Azurewing Repose.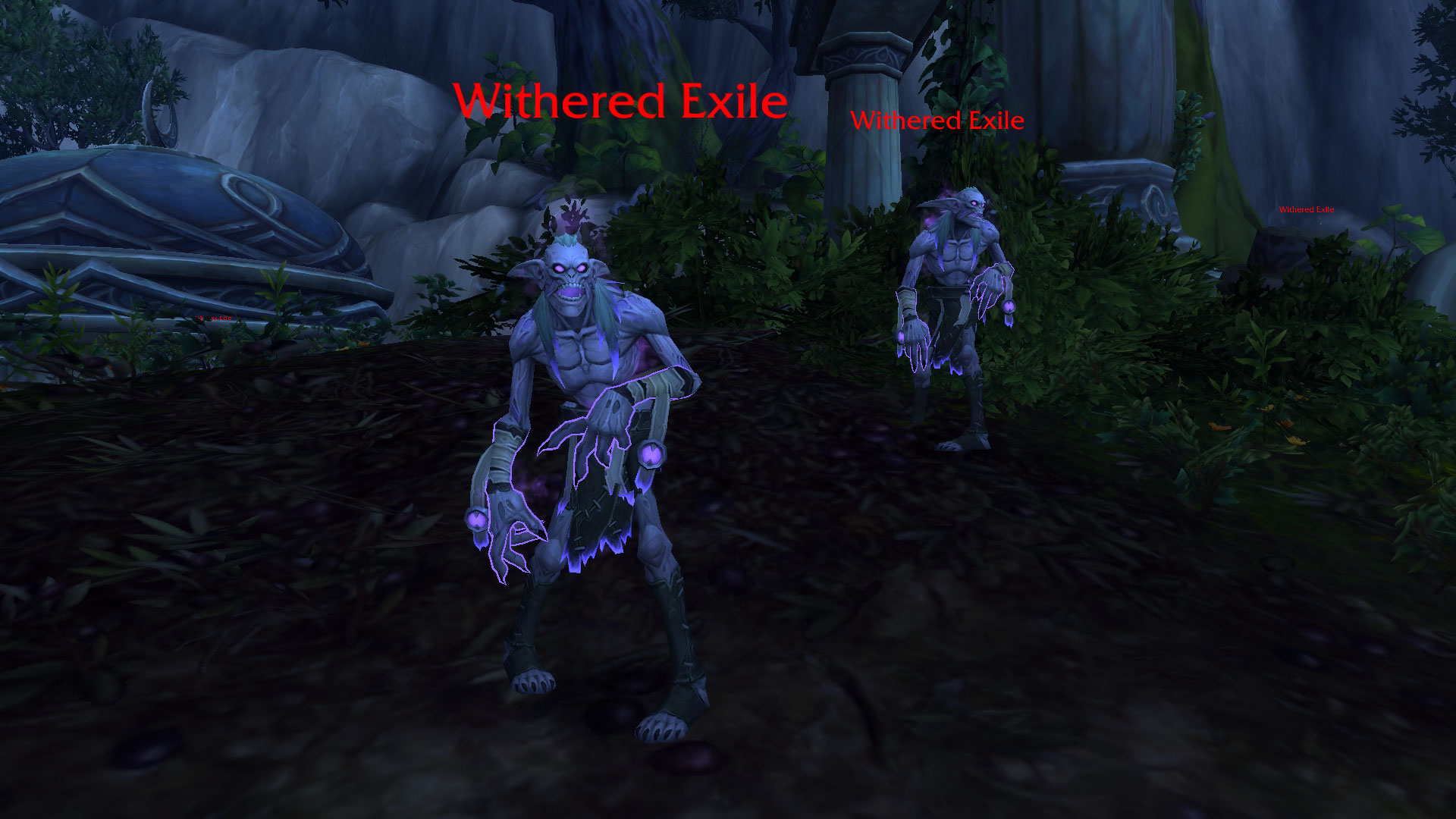 Completion
Archmage Khadgar: That will have to do for now.
Feasting on the Dragon