Okuna Longtusk: (Name)! I knew you'd come. Quick, let me out of here and we'll take this giant down.
Quest Objectives
Free Okuna Longtusk and kill Prince Oceanus.
Intermission
Prince Oceanus: Go away, tiny creature, or I will have you for a snack.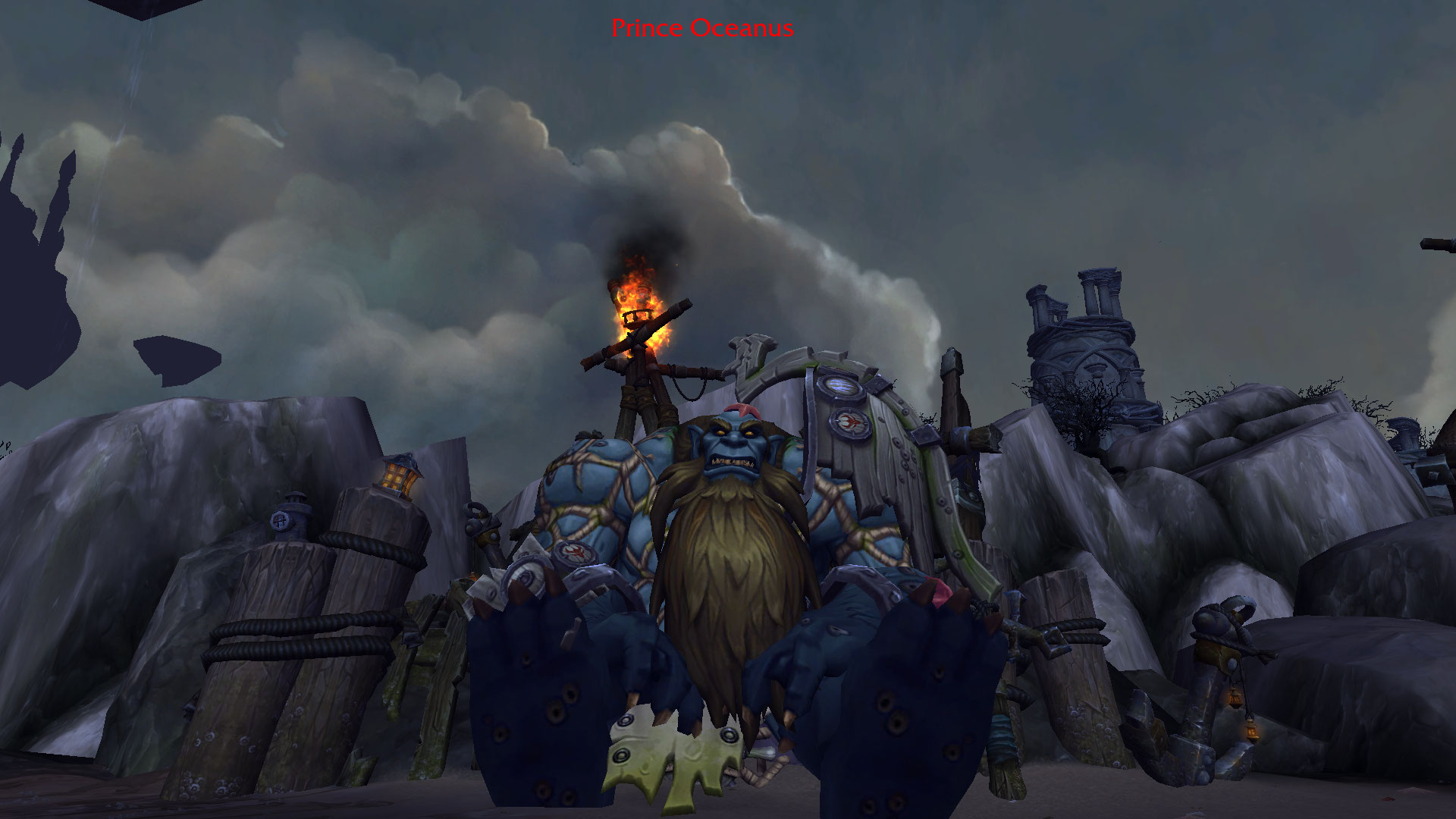 Okuna Longtusk: (Name), over here. Get me out of this cage. Outstanding! Let's get to work. You start things off and I'll be sneaky. You're going down, Oceanus!
Prince Oceanus: Forgive me, father.
Okuna Longtusk: YES! I'll see you down below. We really did it. We took out Oceanus! Now we're free.
Completion
Okuna Longtusk: With Oceanus dead, the skrogs will start fighting amongst themselves. They'll certainly be too busy to provide any further assistance to the naga. I'd say this was a job well done, despite my being captured. Good thing you came along. I'll see you around, (name).
The Prince is Going Down