Okuna Longtusk: Since you defeated Ooker Dooker, there's a pit fighter spot open on Sternfathom's team. You should go establish yourself as his champion. That way, the giants won't think twice about why a stranger is suddenly coming and going as he pleases. Meanwhile, I'll start to sow some chaos so that we can strike at Prince Oceanus.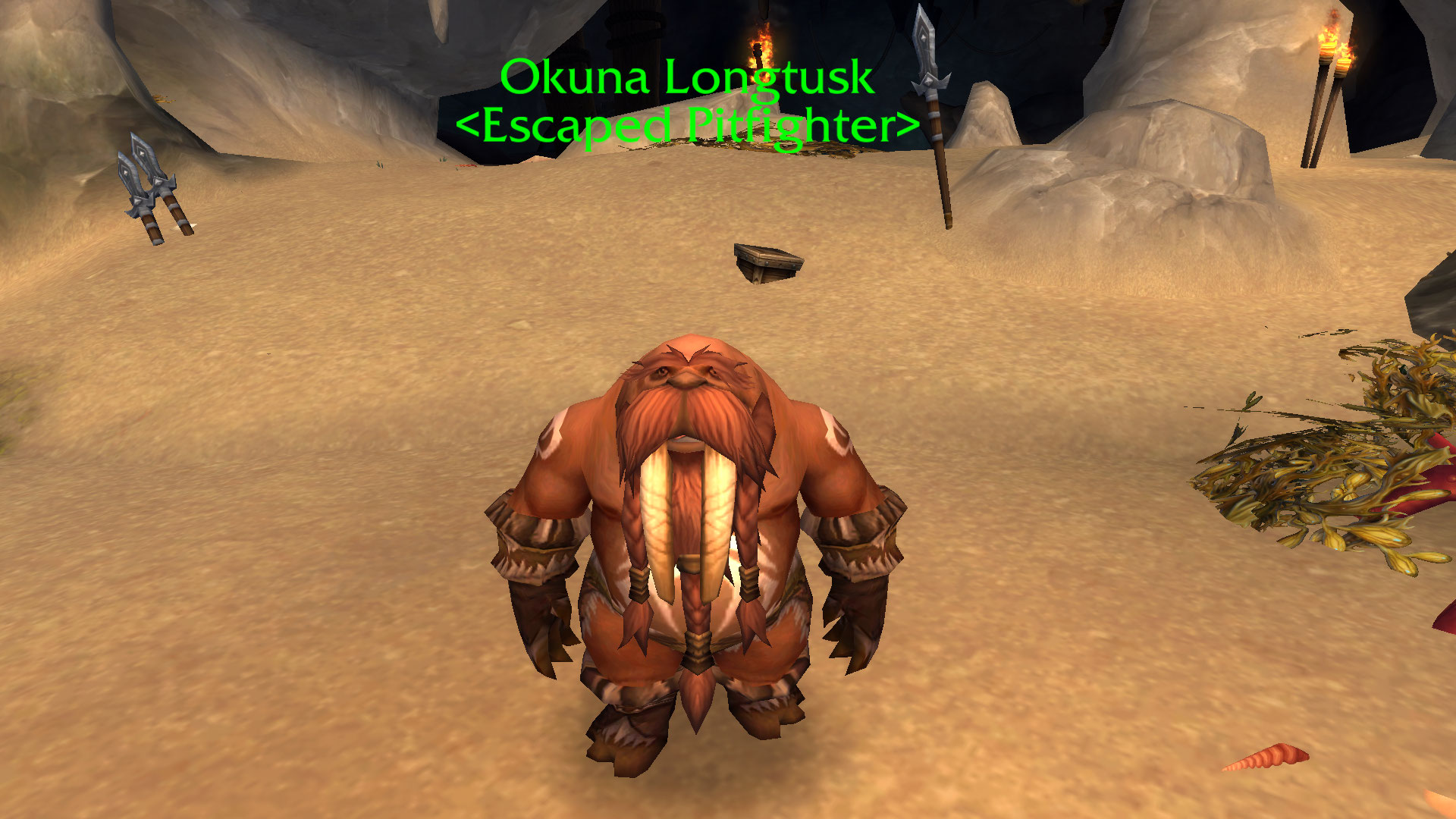 Quest Objectives
Report to Sternfathom as his new pitfighter.
Intermission
Okuna Longtusk: While you're doing that, I'm heading into Oceanus Cove. I'll free and arm the pit fighters in there. That'll get us some help dealing with the giants.
Completion
Sternfathom: Hello, what can I do for you, little (race)? Ahahaha… it's you! I like how you came in and immediately confronted Whalebelly. That little turskarr's got it coming. I can tell you're going to win big for me in the arena.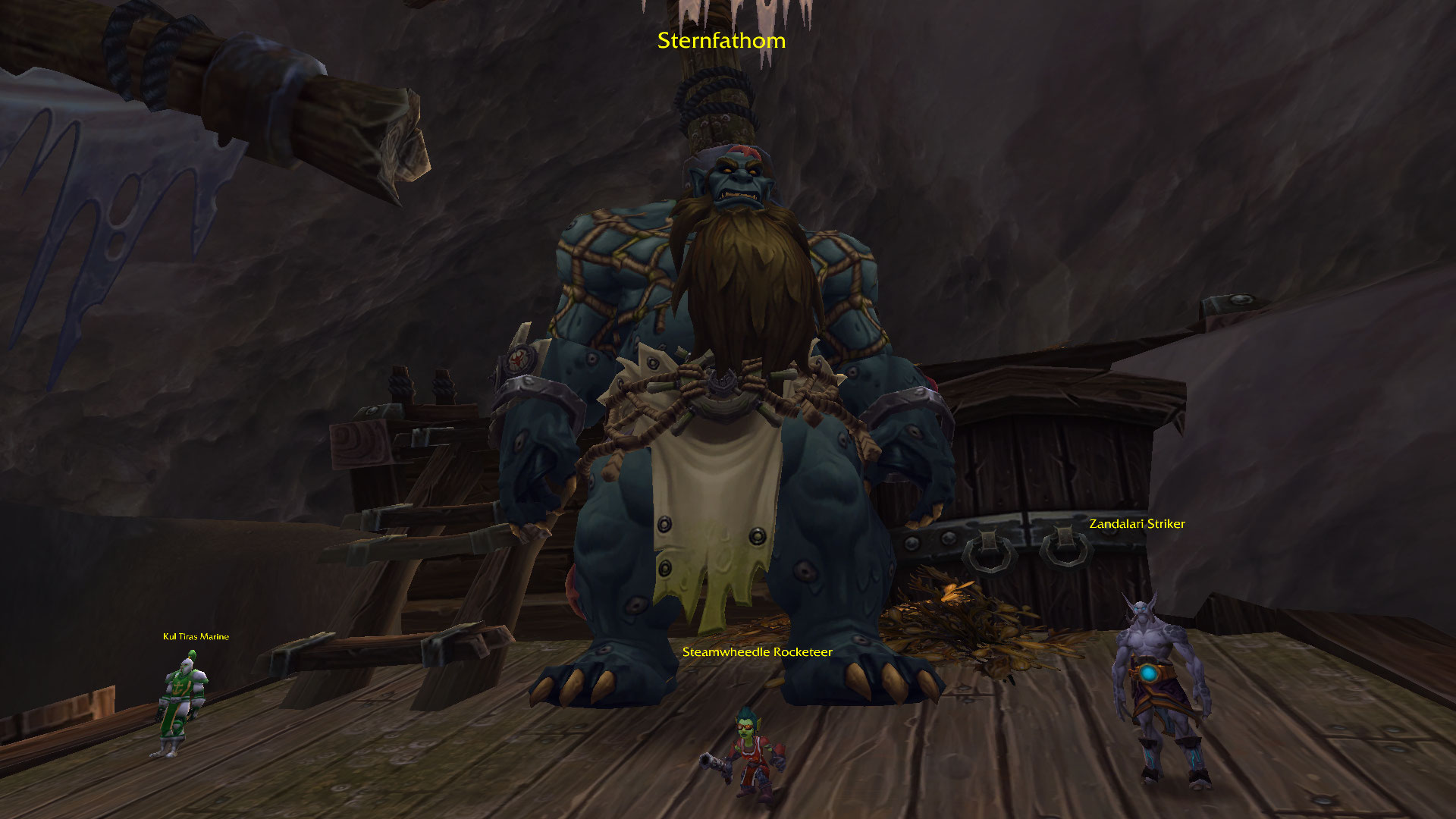 Sternfathom's Champion