Instructor Nidriel: We'll start with some wand work. You have your wand with you? Good. I've set up a number of targets around the hall. Use your wand to hit as many as you can. And no point blank shots! That's cheating.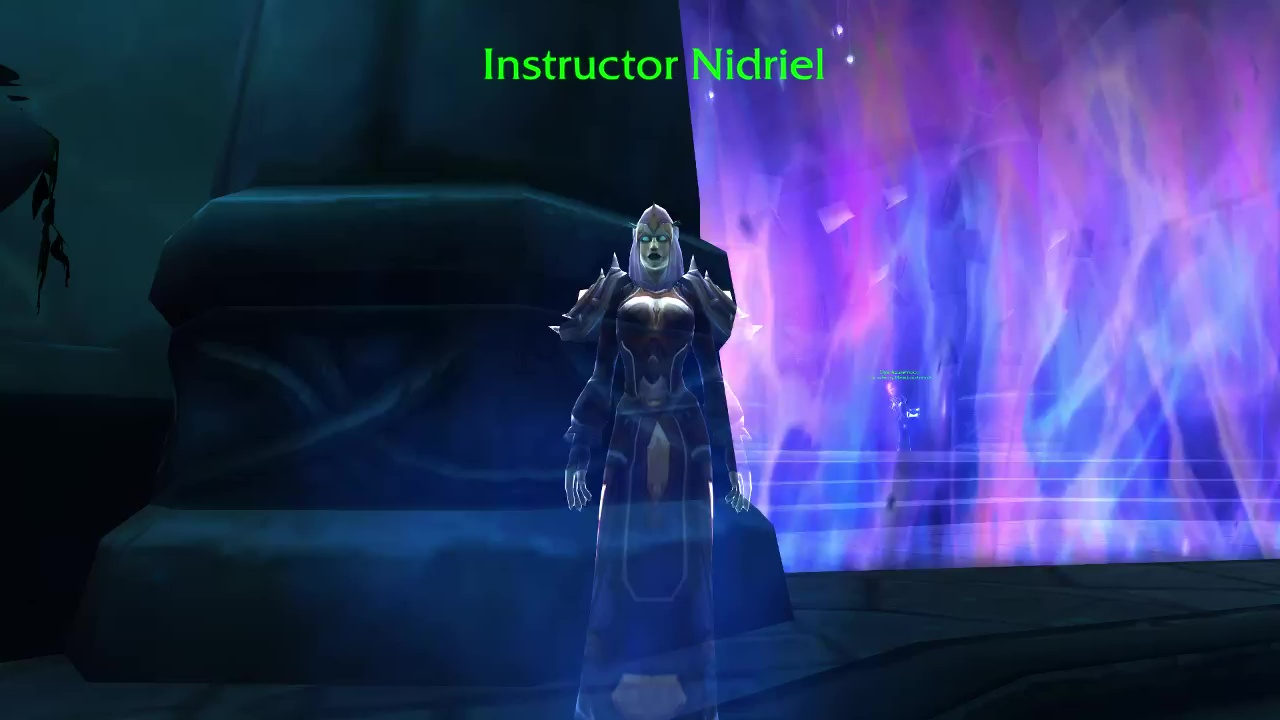 Quest Objectives
Practice using your wand on 10 Wand Targets.
Progression
Drowned Student: You. Me. By the flagpole. After class.
Drowned Student: I'm trying to study over here.
Instructor Nidriel: I said no point blank shots! Don't forget to aim before you fire.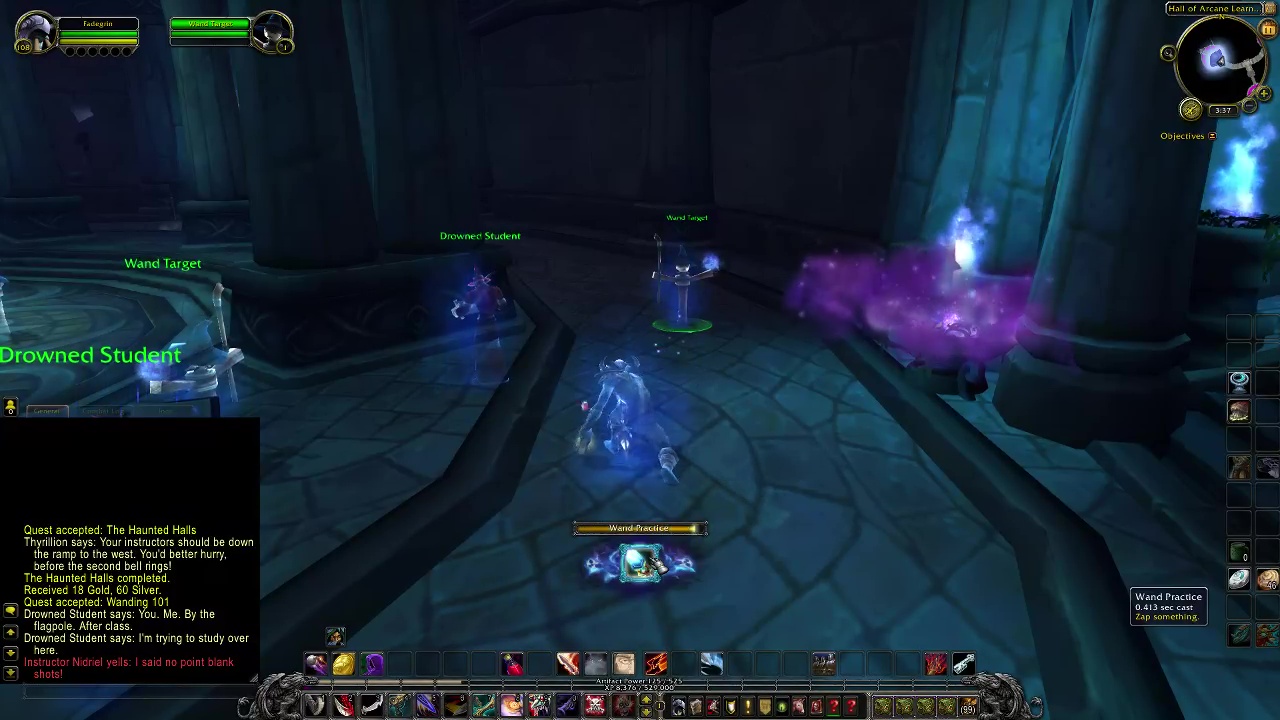 Completion
Instructor Nidriel: And… it looks like we're out of time for today's wand practice. Go on, then. Off to your next class!
Epilogue
Sythorne: Would you mind? I'm working on a very important paper, and it's difficult to concentrate with you neophytes shooting everything in sight.
Wanding 101