Tehd Shumaker: These demon portals are terrible and sloppy. No skill or finesse in it. This physically hurts me and I haven't felt real pain in decades. I "fixed" some of the Legion's precious Portal Stabilizer crystals. I want you to take them and "modify" their main portal in the Ingress and watch the "hilarity" ensue.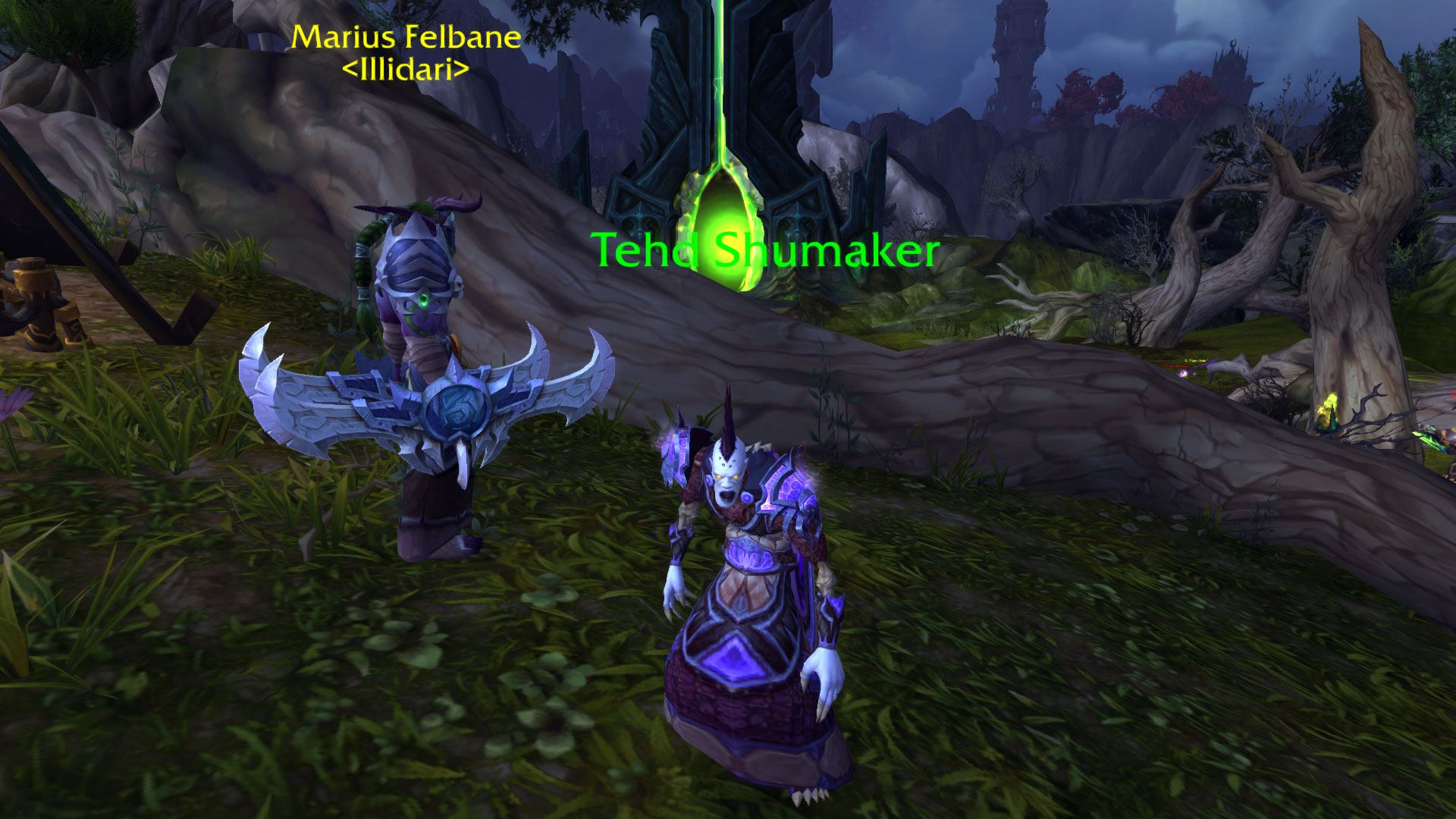 Quest Objectives
Place 4 Sabotaged Portal Crystals.
Intermission
Eredar Riftweaver: Surrender the Tidestone, (race).
Eredar Riftweaver: You dare?!
Completion
Tehd Shumaker: If you think the explosion was big on our side of the portal, you should see what the other side looks like. Ha!
They're Doing it Wrong