Kayn Sunfury: Quickly, (name), use the Sargerite Keystone.
We must get back to the Black Temple before it is too late!
Quest Objective
Use the Sargerite Keystone to activate the Fel Portal and return to the Black Temple.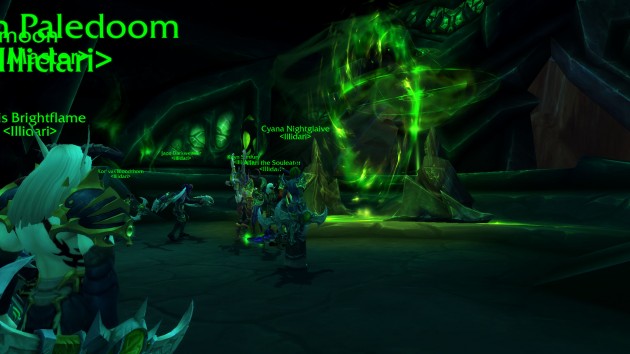 Intermission
Kayn Sunfury: Hurry, (name), Use the keystone to activate the portal. We must rejoin the fight at the Black Temple.
Completion
Fel Portal: As you invoke the power of the Sargerite Keystone, the fel portal is suffused with an otherworldly energy.
It is time to return triumphant to the Black Temple and aid Lord Illidan in repelling the invading forces from Azeroth and Shattrath City.