Kor'vas Bloodthorn: (Name), as leader of the Illidari in Lord Illidan's absence, you must make a decision. Who shall you recruit as your second-in-command? Kayn or Altruis. You can only choose one. The chosen individual shall become your personal champion, and their ideology will color our decisions for the Illidari going forward. No matter who is chosen, our mission remains unchanged. We must recover Illidan and defeat the Legion.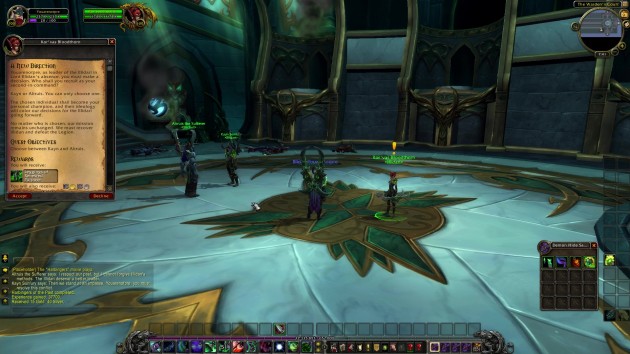 Quest Objectives
Choose between Kayn and Altruis.
Intermission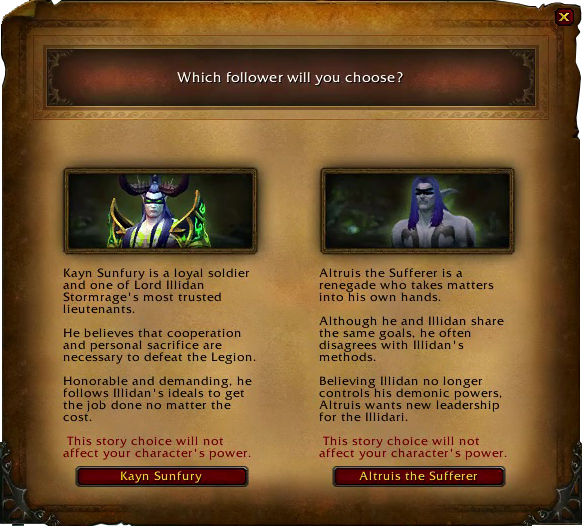 Altruis: There is no convincing you, I see. Very well, I will take my leave. (Name), beware that you do not share Illidan's fate.
Completion
Kor'vas Bloodthorn: I see. I support you no matter your choice. With this new beginning, we shall rebuild the Illidari.
A New Direction