Maiev Shadowsong: Wake up, demon hunter. The vault has fallen to the Burning Legion.
It pains me to say it, but all is lost, but for one glimmer of hope… YOU. Believe me when I say, I did NOT want to have to do this. However, it would seem I have no choice. Help me, demon hunter, and I will grant you your freedom.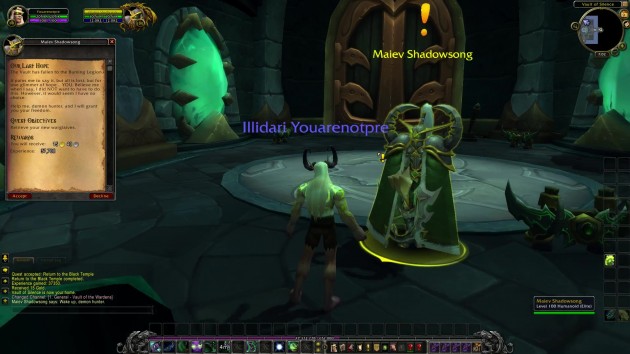 Quest Objectives
Retrieve your new warglaives.
Intermission
Maiev Shadowsong: Take up your weapons, (name). I trust you can still handle a blade.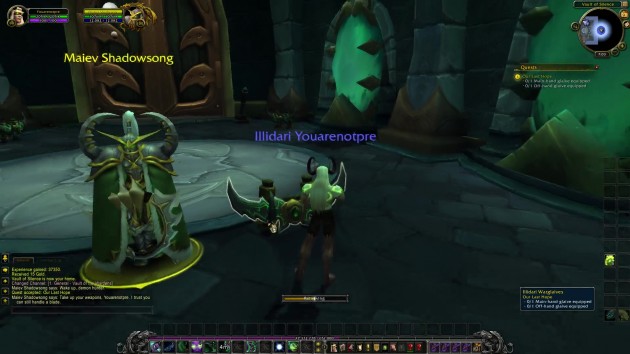 Completion
Maiev Shadowsong: Good. You spent many years in stasis, but I see that your senses have not dulled.
(Maiev eyes your weapons warily.)
Raise your hand against me, demon hunter, and you will find out why I was your master's jailor.
Our Last Hope