Skyseer Ghrent: The Legion thinks you are dead. It will be quite the surprise when you punish them for that assumption! This allows us to see all across the Broken Isles and assign warriors to various tasks. Once you've taken a look, you should choose your first area of operation. I've already picked out the best spots!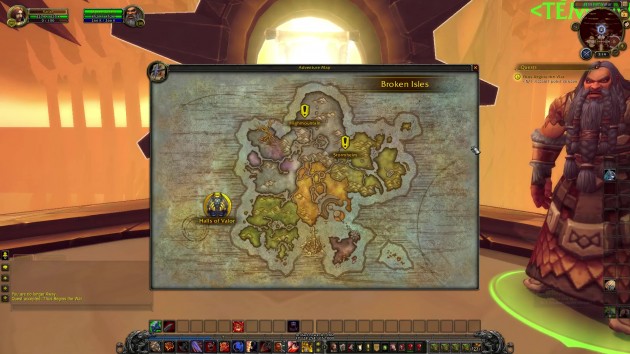 Quest Objectives
Select your order's first assault point.
Intermission
Completion
Skyseer Ghrent: An excellent choice, Warbringer. As more opportunities arise, I will bring them to your attentiojn. Good luck in battle!
Thus Begins War