Huginn: The raven has a message:
"The Legion has dealt you a blow not easily recovered from. It will take both strength of arm and mind to stop them. I know where to get both. Meet me."
Quest Objectives
Meet with the mysterious person at the Legerdemain Lounge in Dalaran.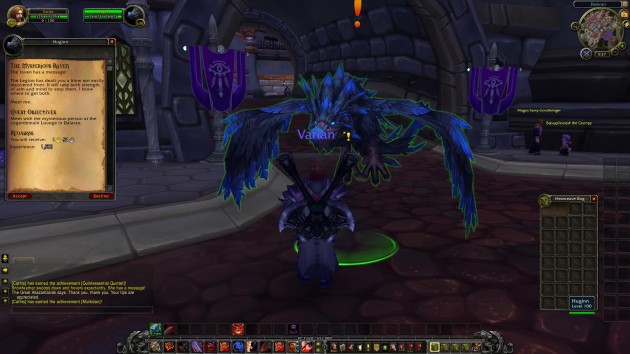 Intermission
NOTE: Go to the second floor of the inn, by the terrace.
Completion
Havi: You have come to save Azeroth, a goal I heartily approve. I am a simple traveler that has learned much over the years. Let us speak of the power of proving your valor.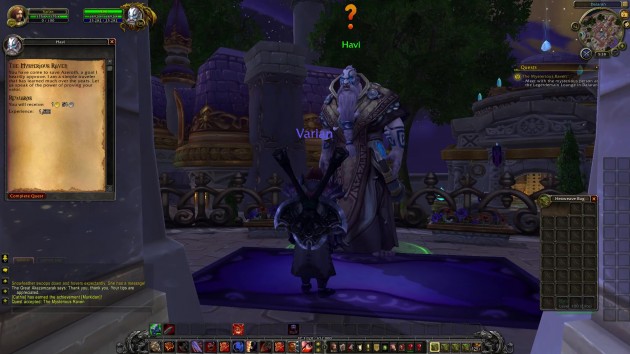 The Mysterious Raven