Kor'vas Bloodthorn: Straight ahead of us, our people struggle to contain a creature known as Glazer. The Wardens have an intricate mechanism that is used to contain the monster, however it has been malfunctioning. You will need to rotate the mirrors in the room to focus an energy beam onto the creature. Otherwise, we cannot break through Glazer's impenetrable shield. Hurry, Altruis went ahead to assist the others, but we are losing the fight.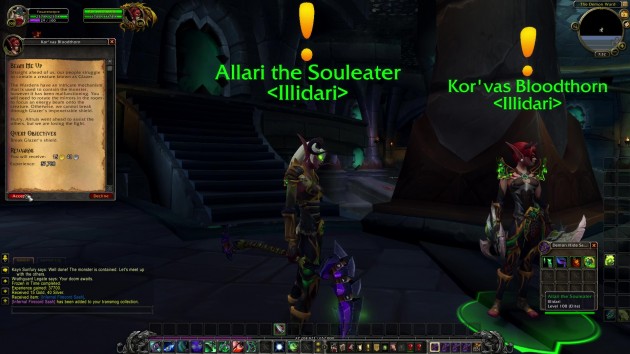 Quest Objectives
Break Glazer's shield.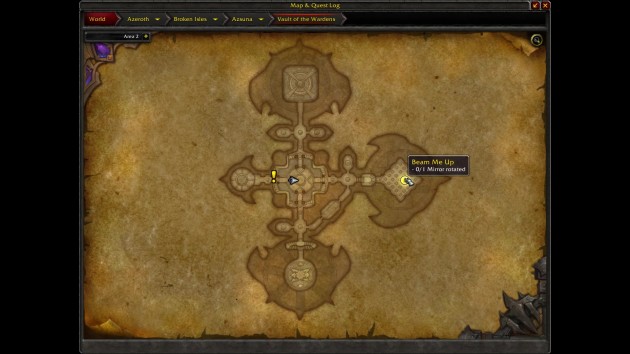 Intermission
Altruis the Suferer: (Name), the creature's destructive beam is focused upon me. Redirect the final mirror to shatter its shield!
NOTE: Just click the mirror in the back of the room.
Altruis the Suferer: The shield is broken! Quickly, everyone out while the creature is stunned!
Completion
Allari the Souleater: I had no doubt you would know what to do.
Beam Me Up