Allari the Souleater: The fearsome demon, Immolanth, led a Legion army that conquered and eventually ruled a distant nexus world. Somehow, the Wardens imprisoned him, then kept him locked up in the chamber to our left. He is contained, but not for long. The demon's power is a valuable prize to any demon hunter who can defeat him. Whoever can do so will gain power beyond imagining. I believe that person could be you, (name).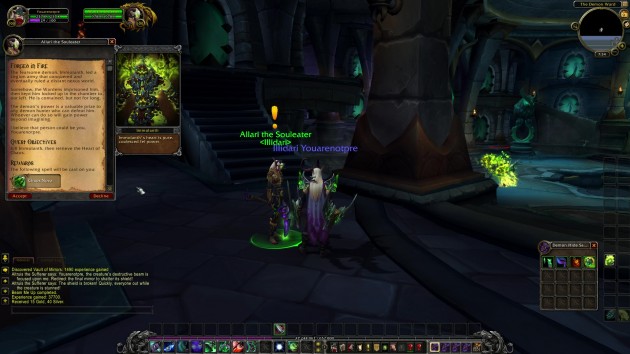 Quest Objectives
Kill Immolanth, then retrieve the Heart of Chaos.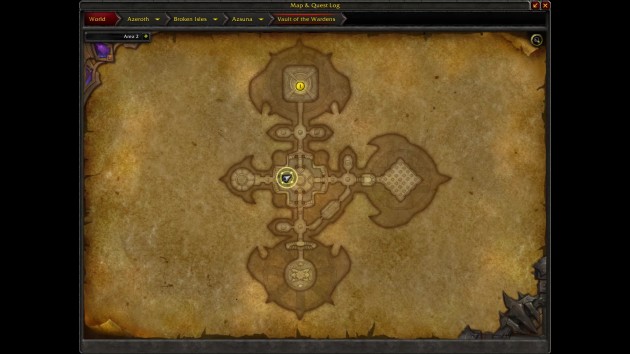 Intermission
Immolanth: Join me, demon hunters, I will increase your power beyond imagining! The Wardens would keep us rotting here forever. Why do you fight on their side? No… noooooo! Fools…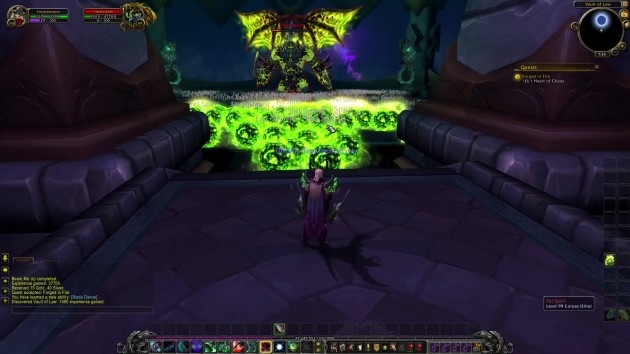 Cyana Nightglaive: That was too close for my liking… (name), the demon's power is yours.
Completion
Allari the Souleater: Do you have the Heart of Chaos? Yes… just look at it… surging with power and knowledge. Take it, (name).
Forged in Fire