Kraal Master B'khor: Pinky be contained in da direhorn pen for now, but da handlers be having a real hard time with him! Dis calls for some tough love. Will you help dem?
QUEST OBJECTIVES
Help the handlers subdue Pinky.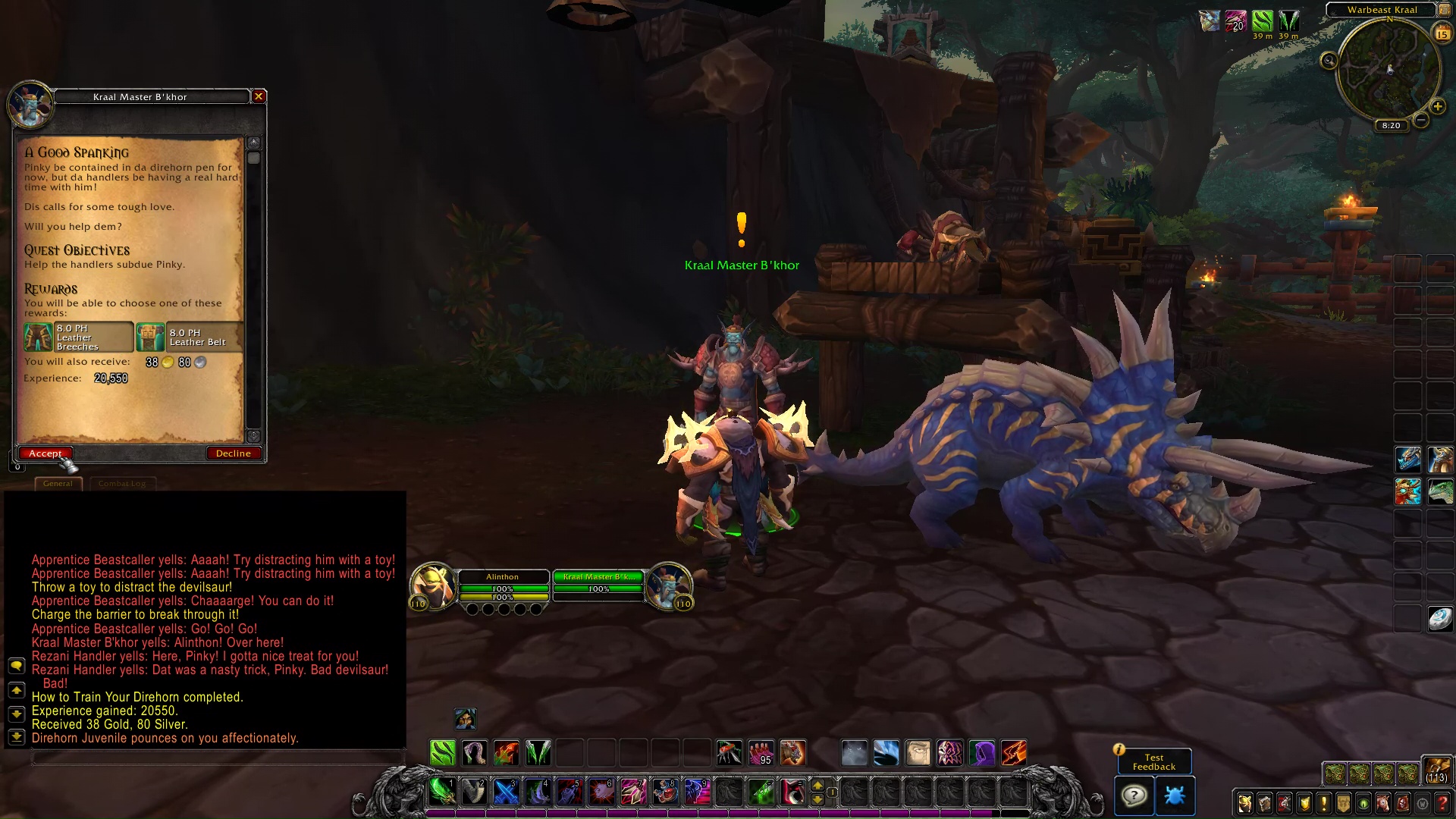 PROGRESS
Go through the corral gate to the south. Attack Pinky (the devilsaur) and click the new button on the bottom-center of your screen — Mark for Attack! This will make the Direhorn Juvenile charge at Pinky and attack the target. Drop him down to 25% where he turns friendly.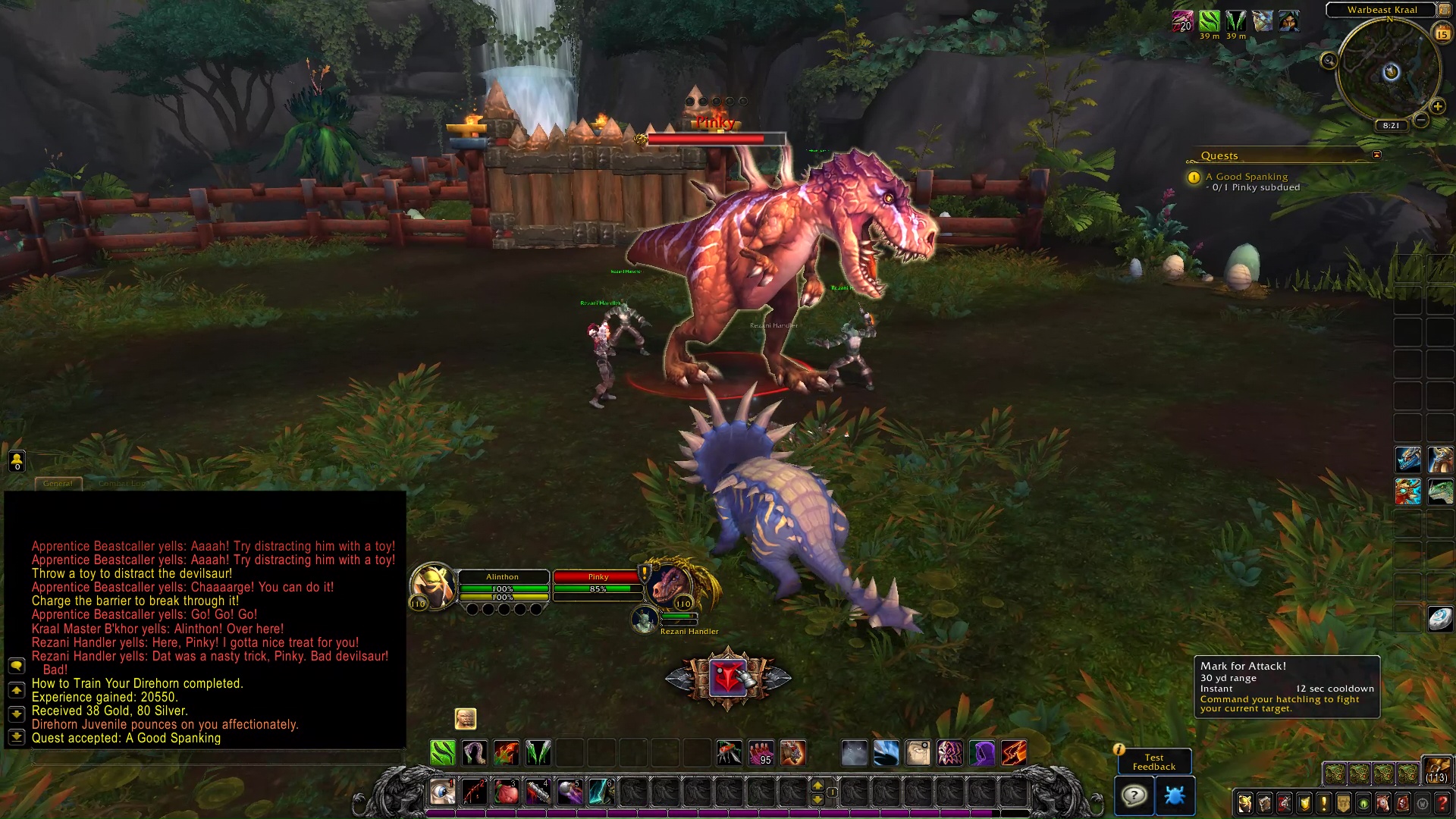 Rezani Handler: You better learned your lesson!
COMPLETION
Beastlord L'kala: You certainly be da talk of da Kraal, (Name)! Dat Pinky gonna be great in battle when he grows up, don't you think?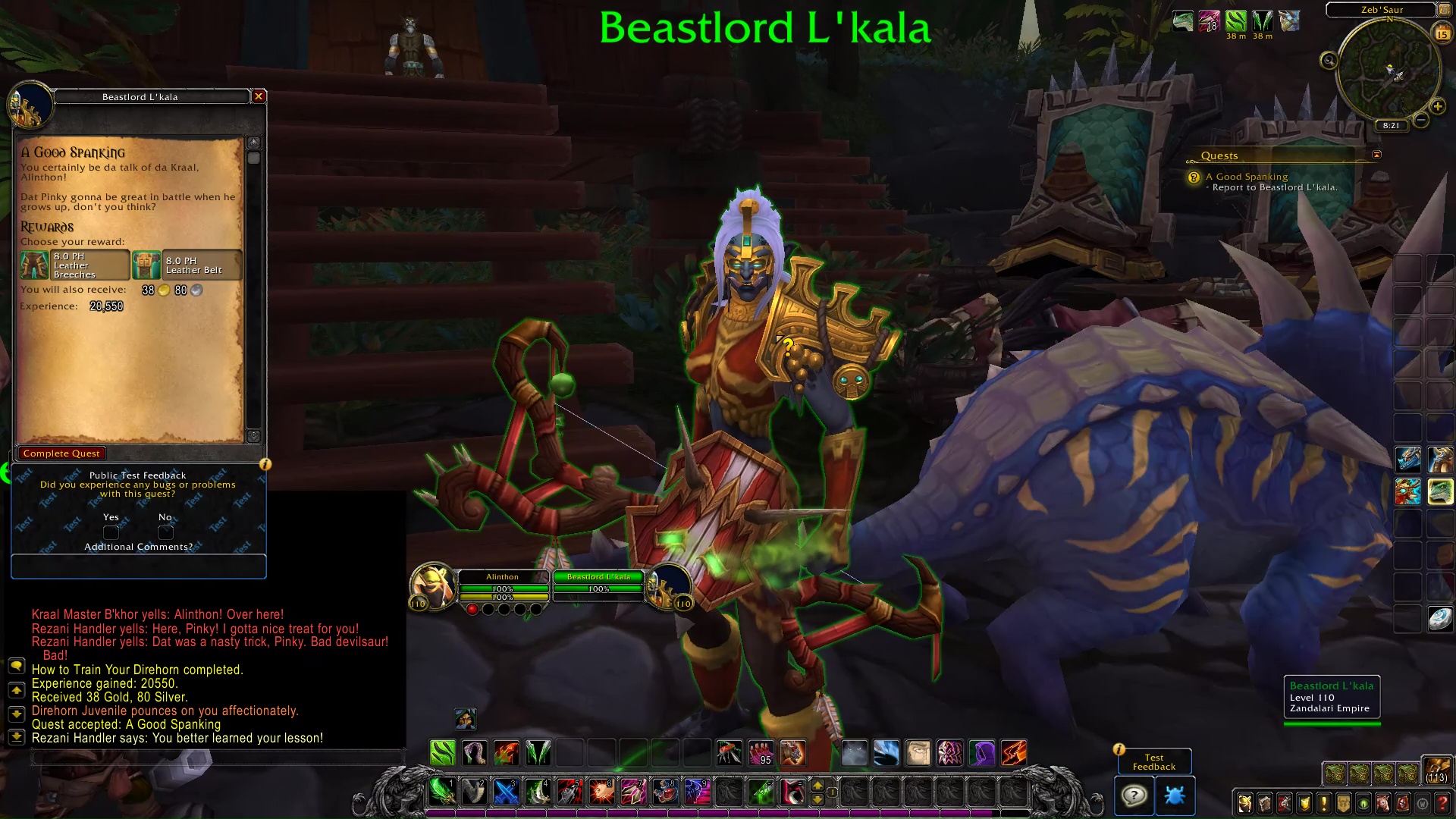 A Good Spanking