Deyon: Oh, hello, friend. It seems that the murlocs are not working alone here. They are being driven by invasive naga. The naga ruin everything. The fiend that captured me is inside this cave, and has the key. If it would not be too much of a bother, will you please retrieve it for me? Don't worry. I'll wait here.
QUEST OBJECTIVES
Take the key from Sil'thrus.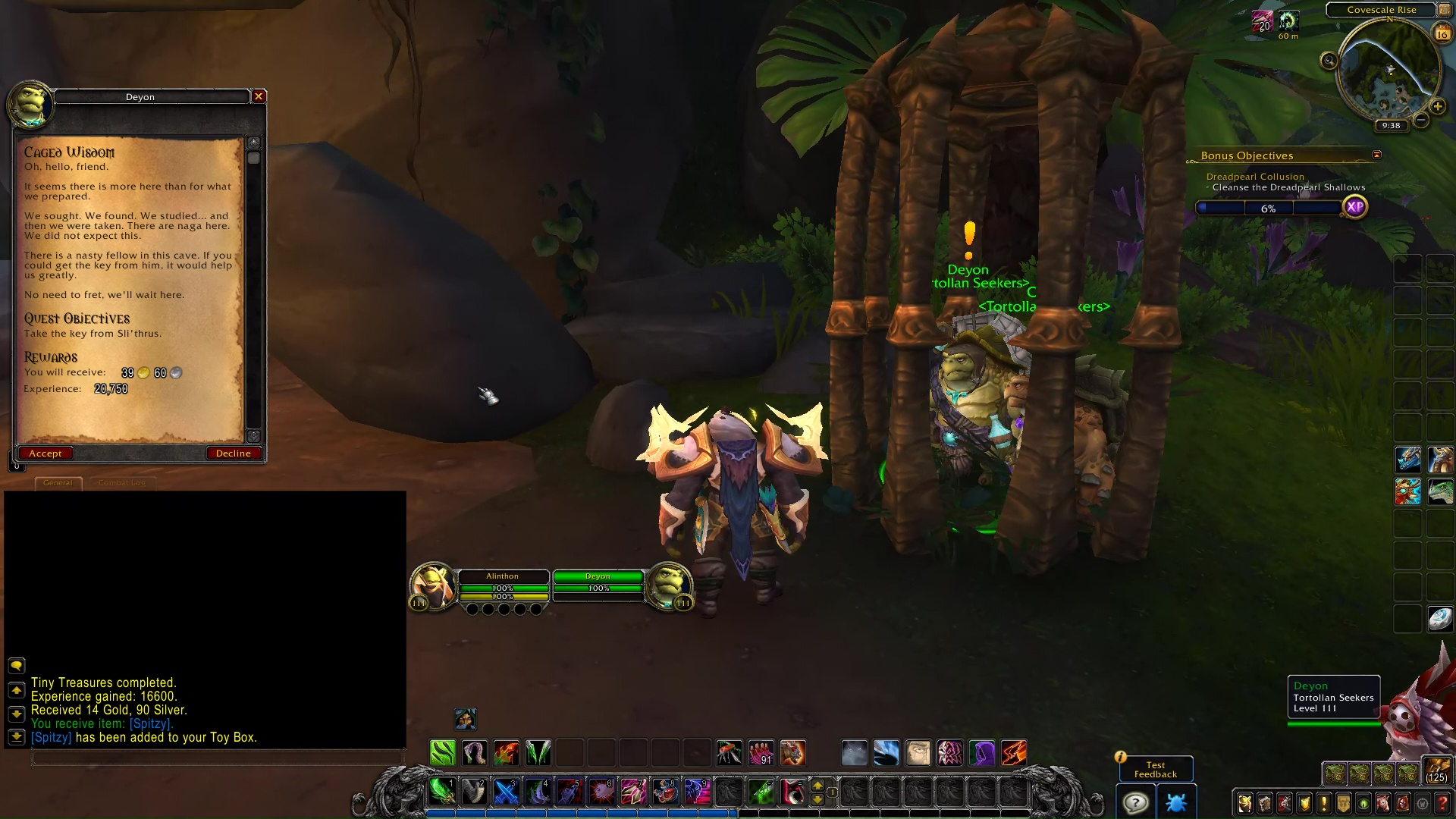 PROGRESS
Sli'thrus: This cove belongs to Tidemistress Nazesh! We will unlock what has been hidden in Zuldazar! You are nothing…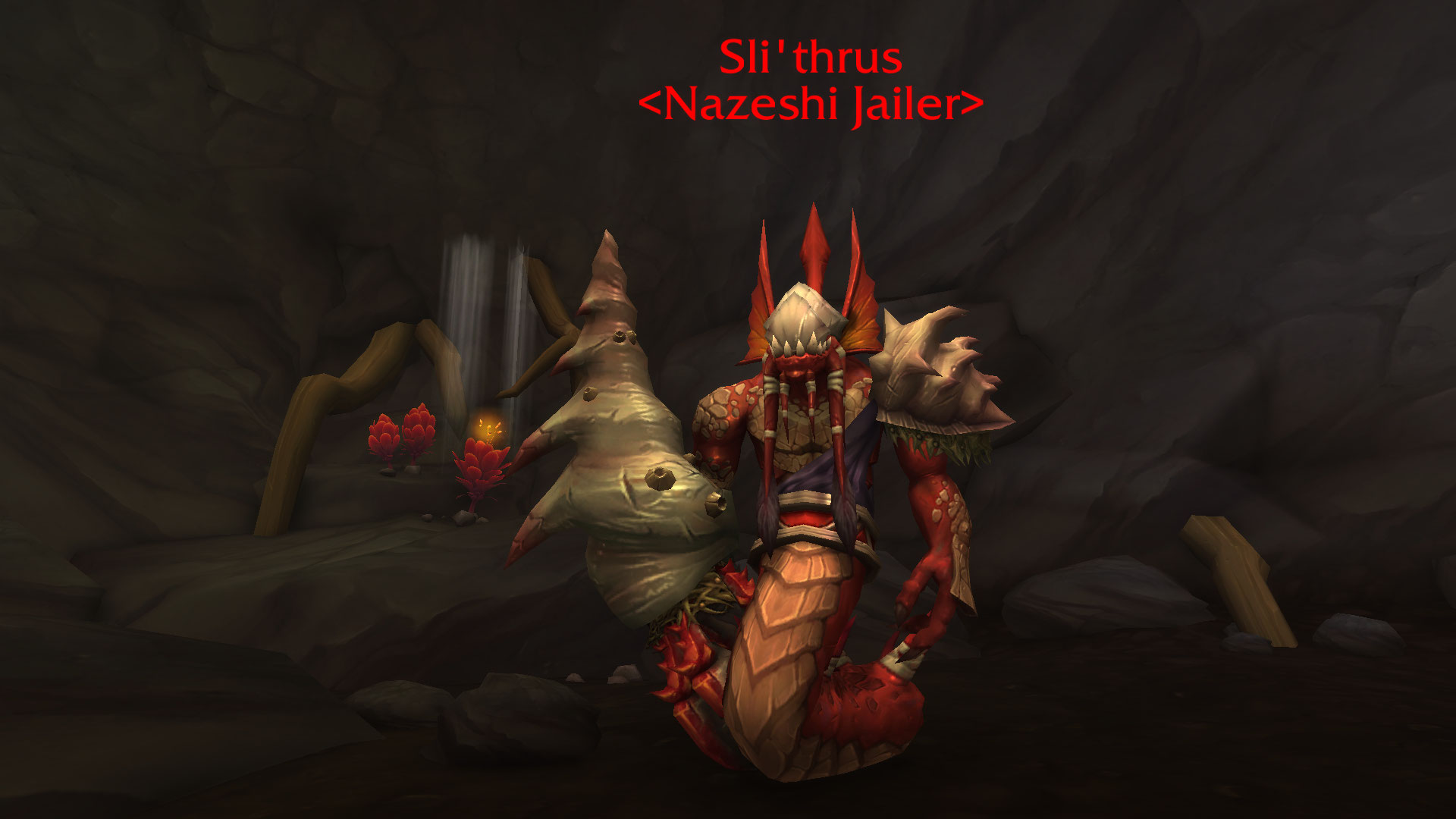 TIP: Loot the Nazeshi Cage Key from Sli'thrus.
COMPLETION
Deyon: Were we asking too much?
Deyon: We best get moving. I do not believe we can wait for the naga to move on, this time.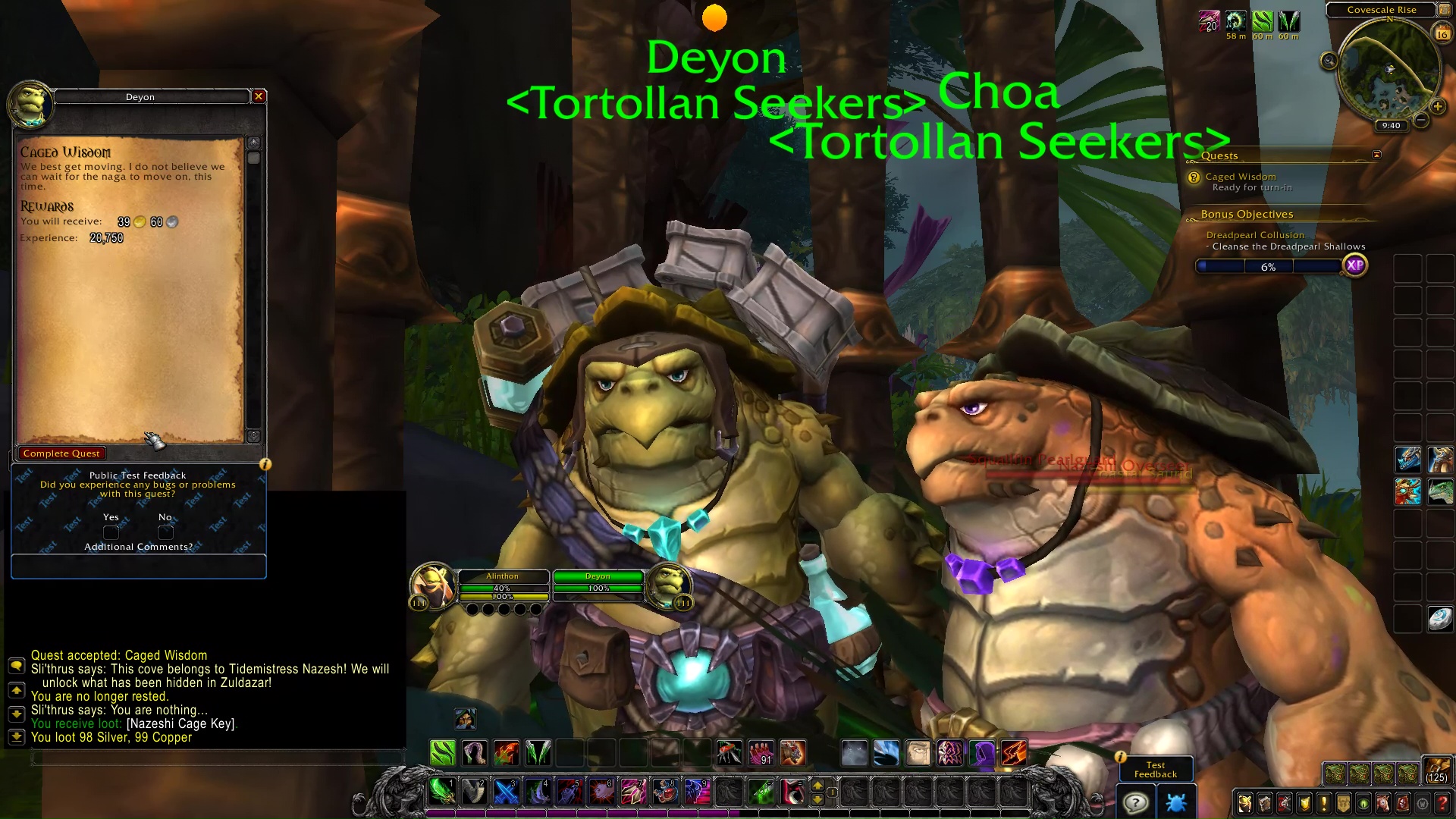 Caged Wisdom