Bently Greaseflare: Kaja'mite! Just saying the name gives my big beautiful ears a buzz. These Zandalari were sitting on a huge deposit of it all these years. And they abandoned it just because of a few talking gorillas. By goblin law it's ours for the taking! Let's see how concentrated a deposit we're talking about. Get a good peek at those vents that are steaming out kaja'mite vapors. Go into the gorge and plant my scanners on those steam vents. They'll do the rest.
QUEST OBJECTIVES
Scan Kaja'mite Steam Vents in Gorilla Gorge.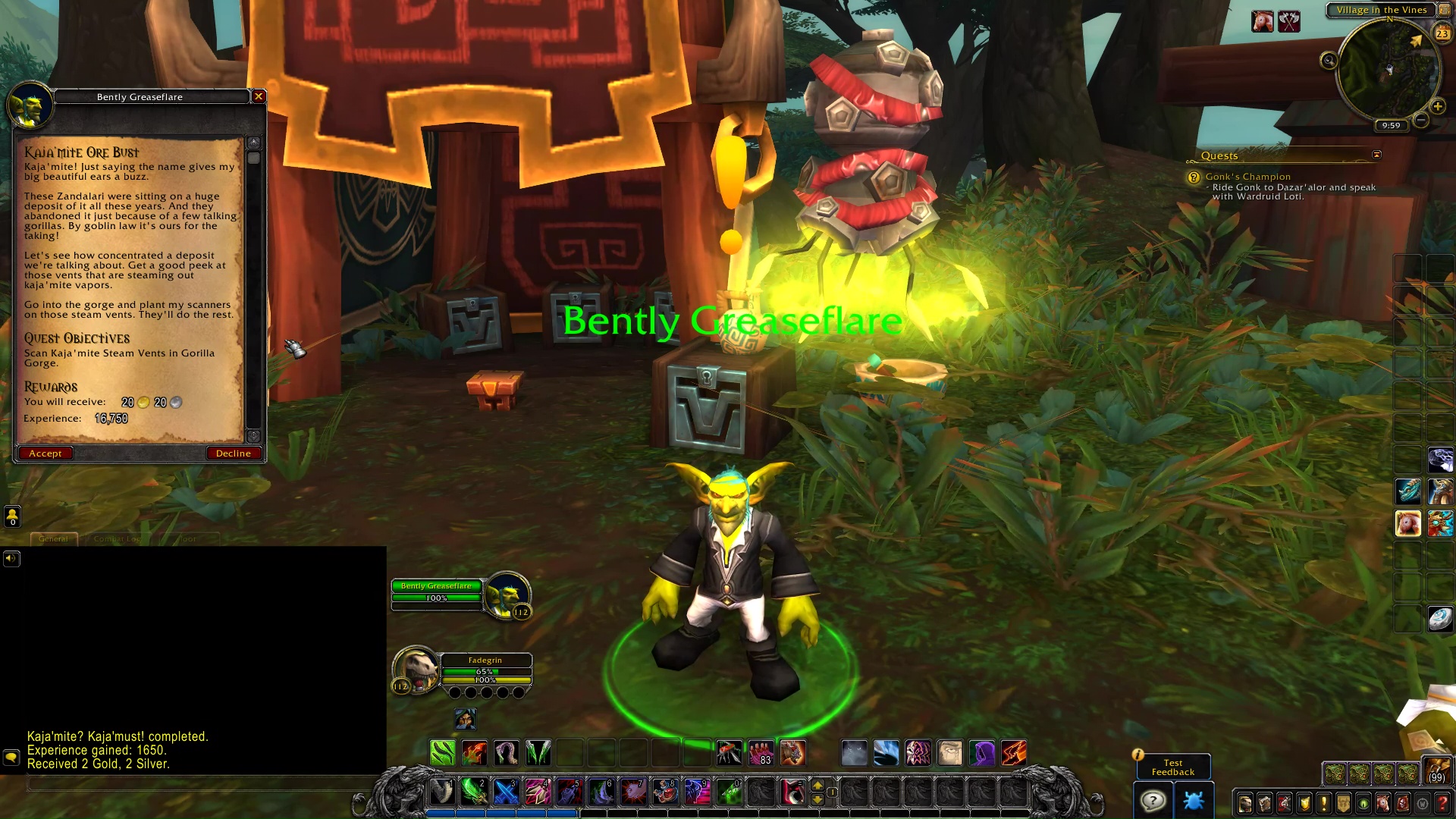 PROGRESS
Shaz'ki: Don't say I not be warnin' you, little gobbos. That gorge be abandoned for good reason.
Bently Greaseflare: Oh, because of a few wild gorillas? Nothing our friend can't handle! Isn't that right, chump? I mean chum.
TIP: Go to the Gorilla Gorge to the south. Click the steamy rocks shown in this image.
COMPLETION
Bently Greaseflare: Thank you chump! I mean chum. There's enough kaja'mite there to get us started. Too bad about all the talking gorillas in the way.
Kaja'mite Ore Bust