Wardruid Loti: Gonk be in danger. I can hear his call.
Me loa have saved me life so many times, it about time I return da favor.
Come, join me at da Lair of Gonk on da west side of da Garden of the Loa and we will save a god.
QUEST OBJECTIVES
Rescue Gonk.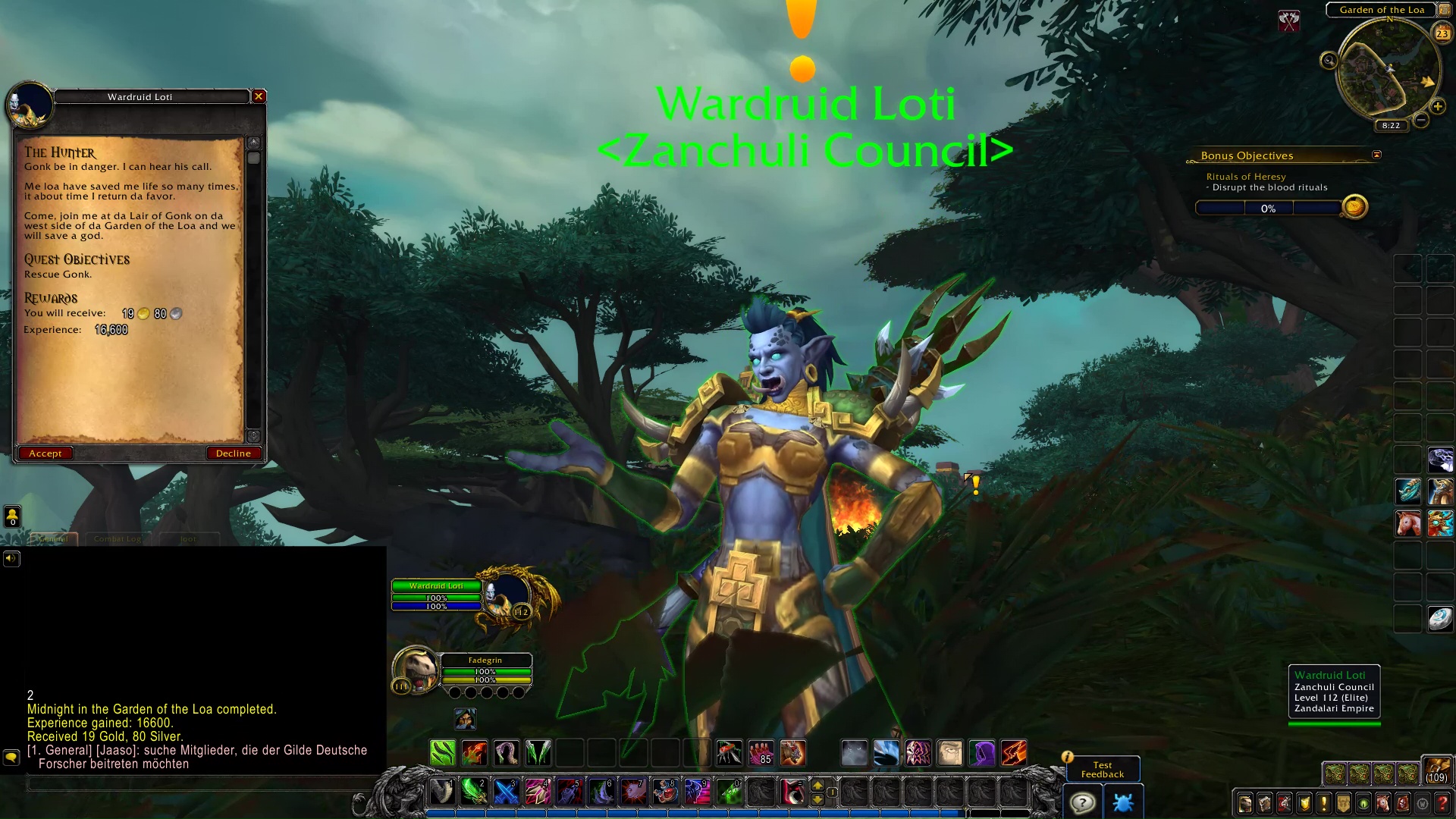 PROGRESS
Gonk: You heretics dare enter MY lair? I will bury you here!
Gonk: Greetings, little hero! Have you come to join me in slaying these heretics?
COMPLETION
Gonk: They seek to kill us. They seek to break us. All they have done is united us in what will be the greatest hunt the Zandalari have ever known.
Gonk: See to the other loa. I will hunt the gardens for more invaders to slay.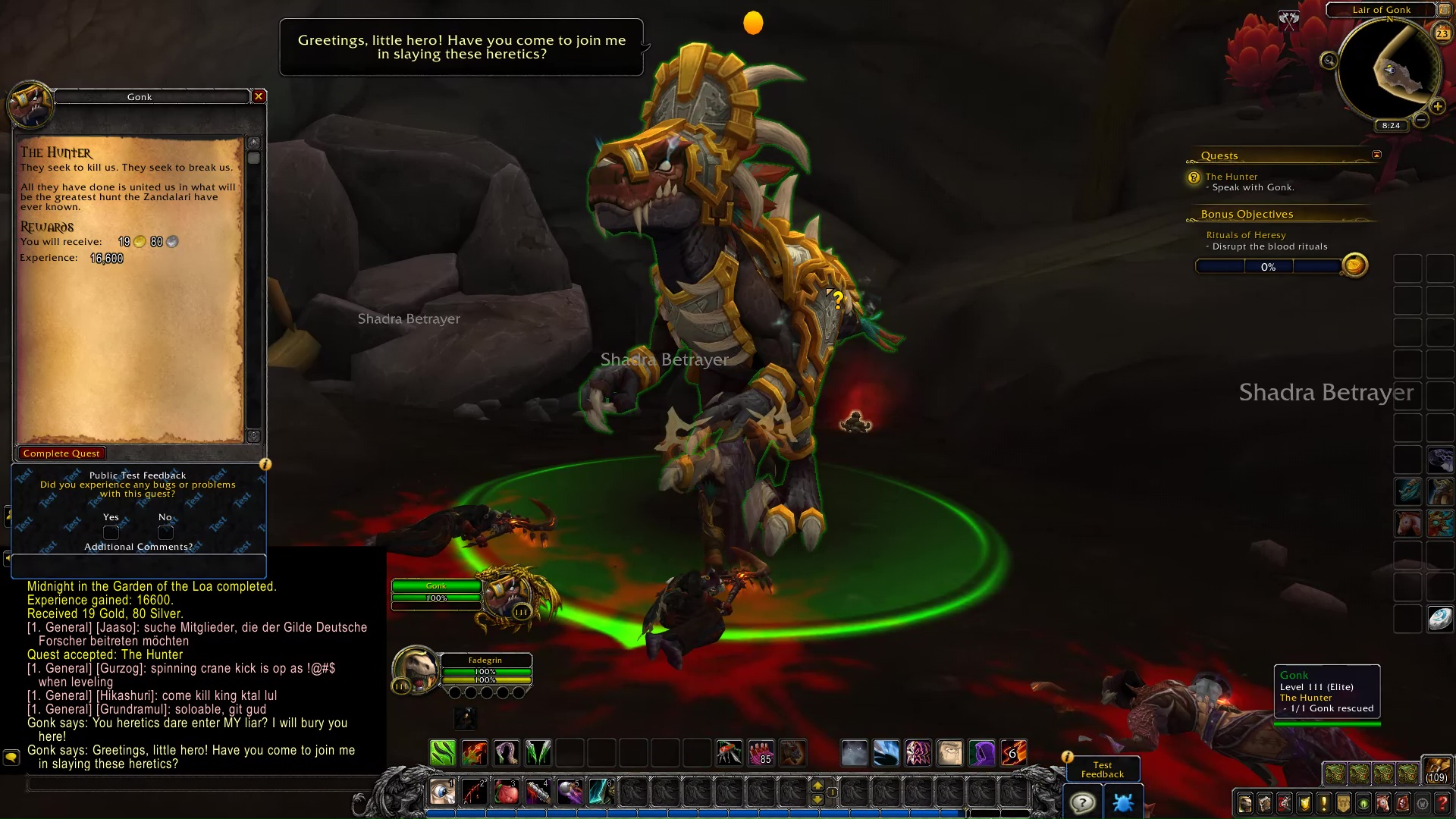 The Hunter