Zul the Prophet: It is time to end Vol'jamba. I want to make one thing clear. He can still kill you. Your fate, moreso than mine, hangs on your ability to fight this former student of mine. He will bring masks, and voodoo, and he will do everything within his power to end you. All we have done is taken away his ability to cheat. Good luck. For your sake, I hope you do not fail.
QUEST OBJECTIVES
Slay Vol'jamba.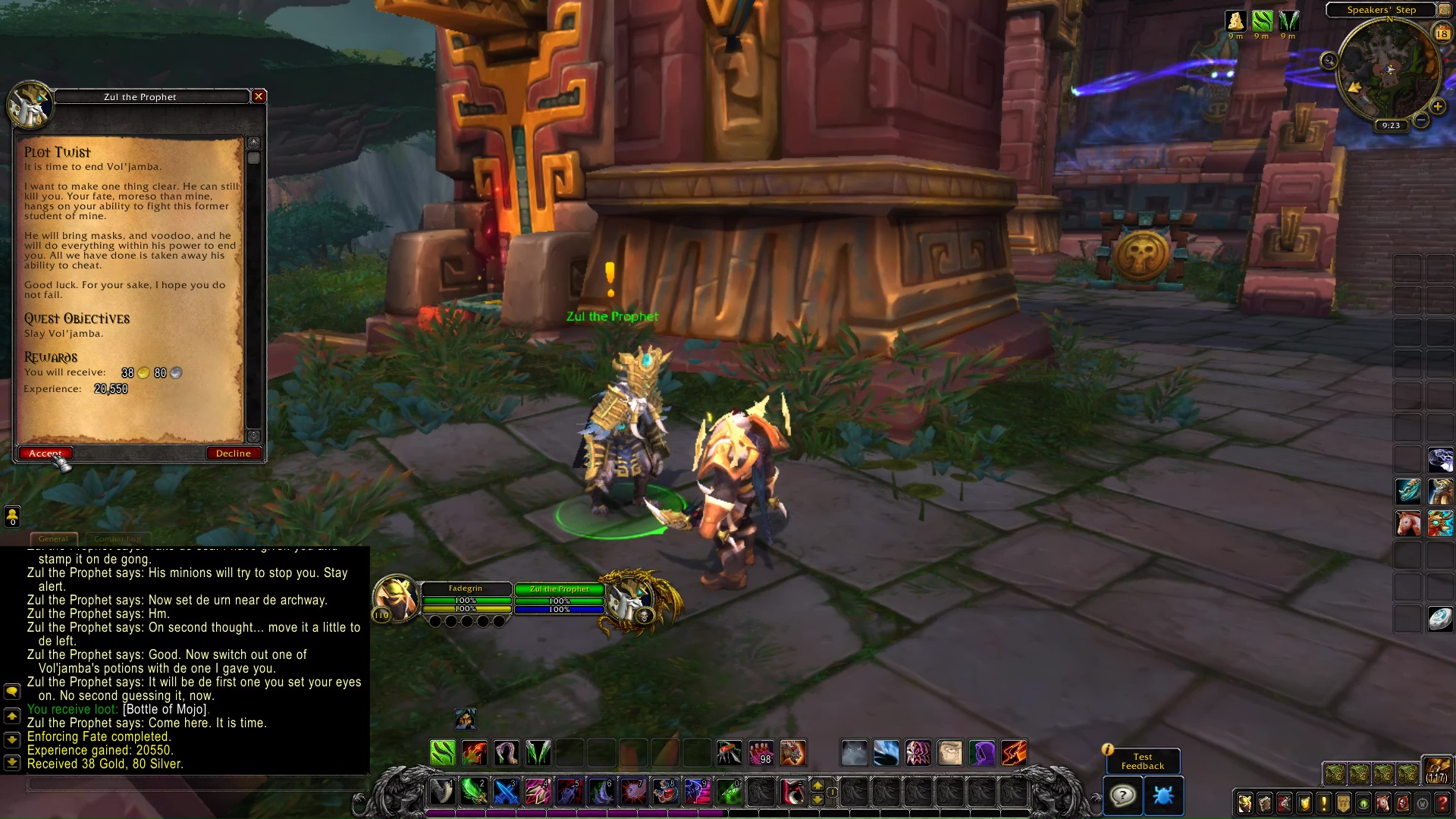 PROGRESS
Zul the Prophet: I tire of this game. YOu delivered your message, now it is time to face your fate.
Vol'jamba: We both know I will not die by your hand. You cannot stop me.
Zul the Prophet: You be right. I will not. But my friend will.
Vol'jamba: You are not ahead of me, old mon! It is you who will die here!
Vol'jamba: My Chosen! Your master needs you! Get away! I command you!
Vol'jamba: You are strong… but my Sight is stronger!
Vol'jamba: Dis… dis isn't happening!
Vol'jamba: No! I will not die here! It is not my time!
Vol'jamba: How did he… know…
Zul the Prophet: A pity I was not able to teach him de most important lesson of all. You must plan even for de futures you have not Seen.
COMPLETION
Zul the Prophet: Death is a tool, (name). Do not forget that.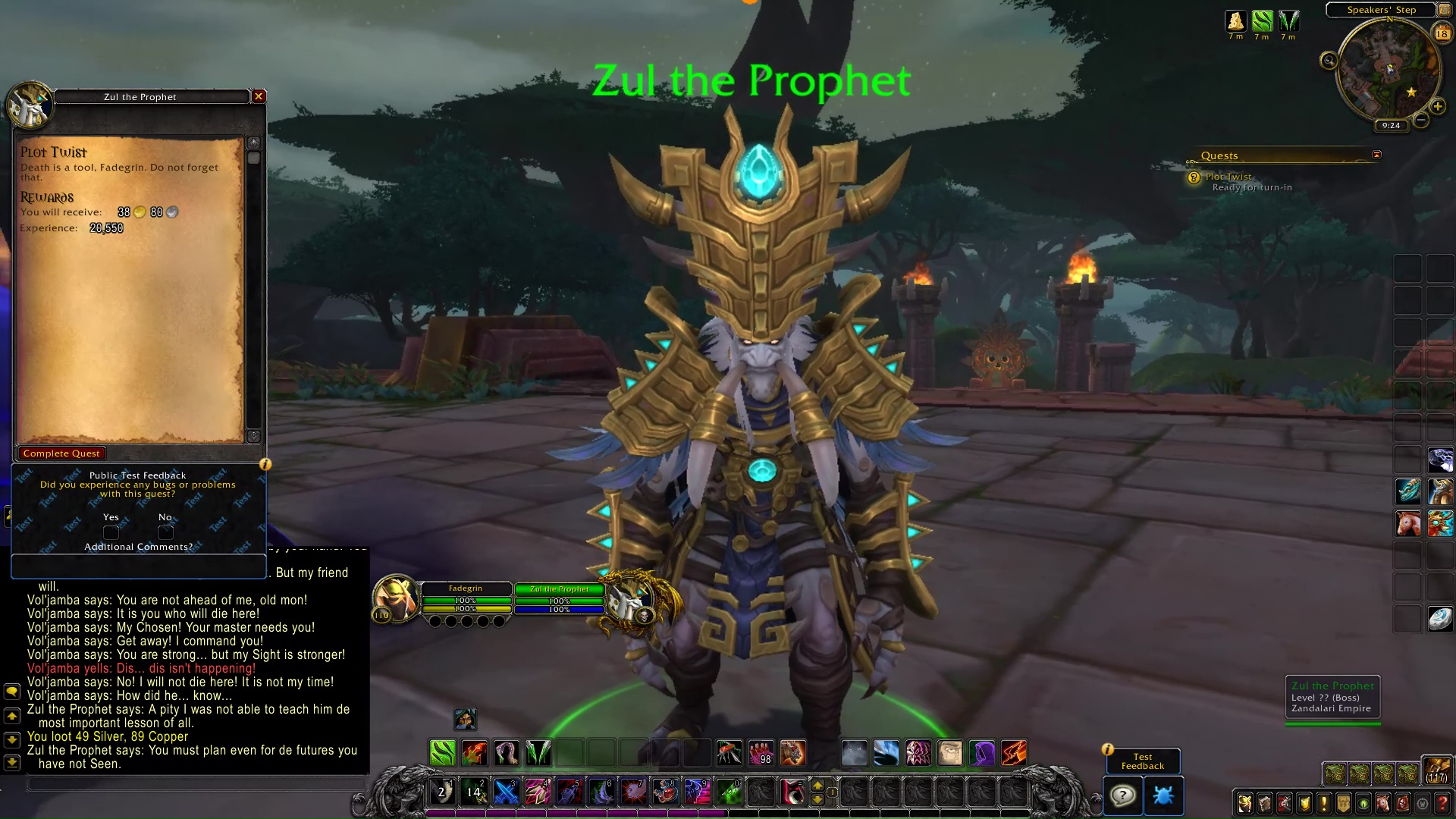 Plot Twist