Trapper Custer: (There is a wound in his back, possibly from a knife.> It seems more than the wildlife is fighting back out here.)
QUEST OBJECTIVES
Find 2 more hunters in the Preserves.
Find Rangari Paalu
Find Marksman Julyen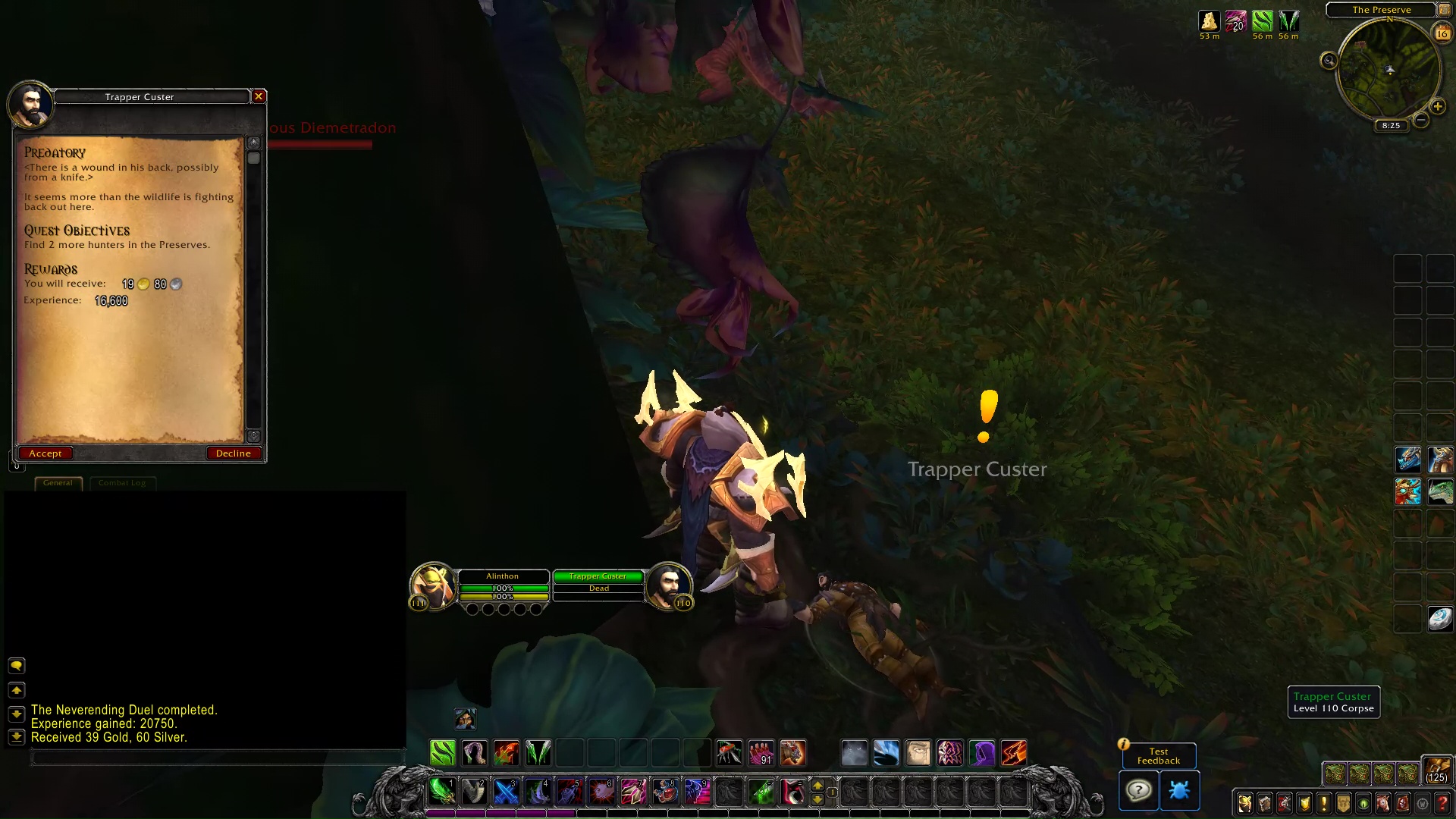 PROGRESS
Rangari Paalu: (There is a piece of rope tied to her ankle, it's been cleanly sliced through. She was pierced through the heart, but the weapon is gone. There are no tracks leading to, or from, the body.)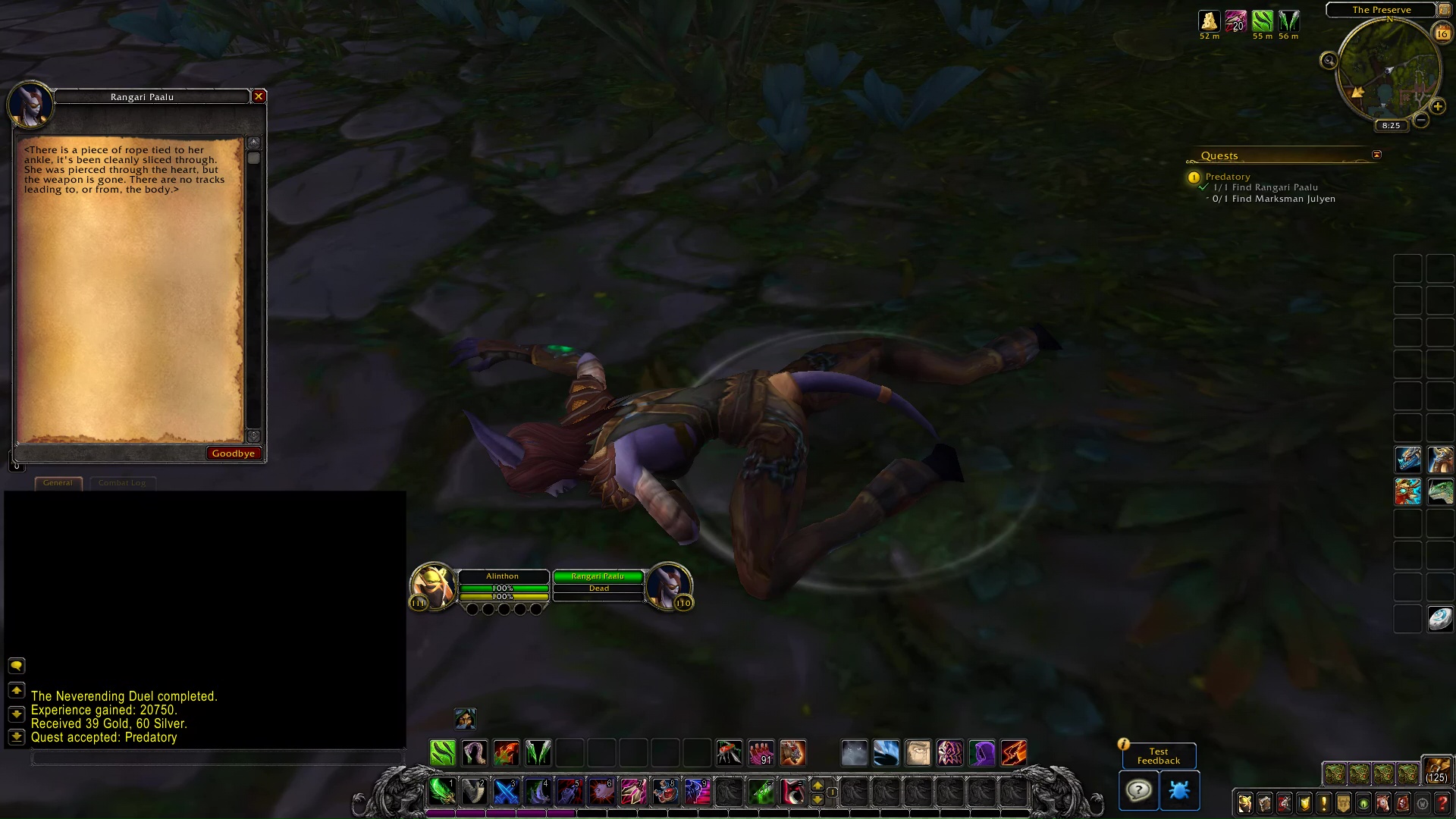 Marksman Julyen: (This fallen hunter has a trap affixed to his leg and darts in his back. Given the surprised look, frozen on his face, he never saw what killed him.)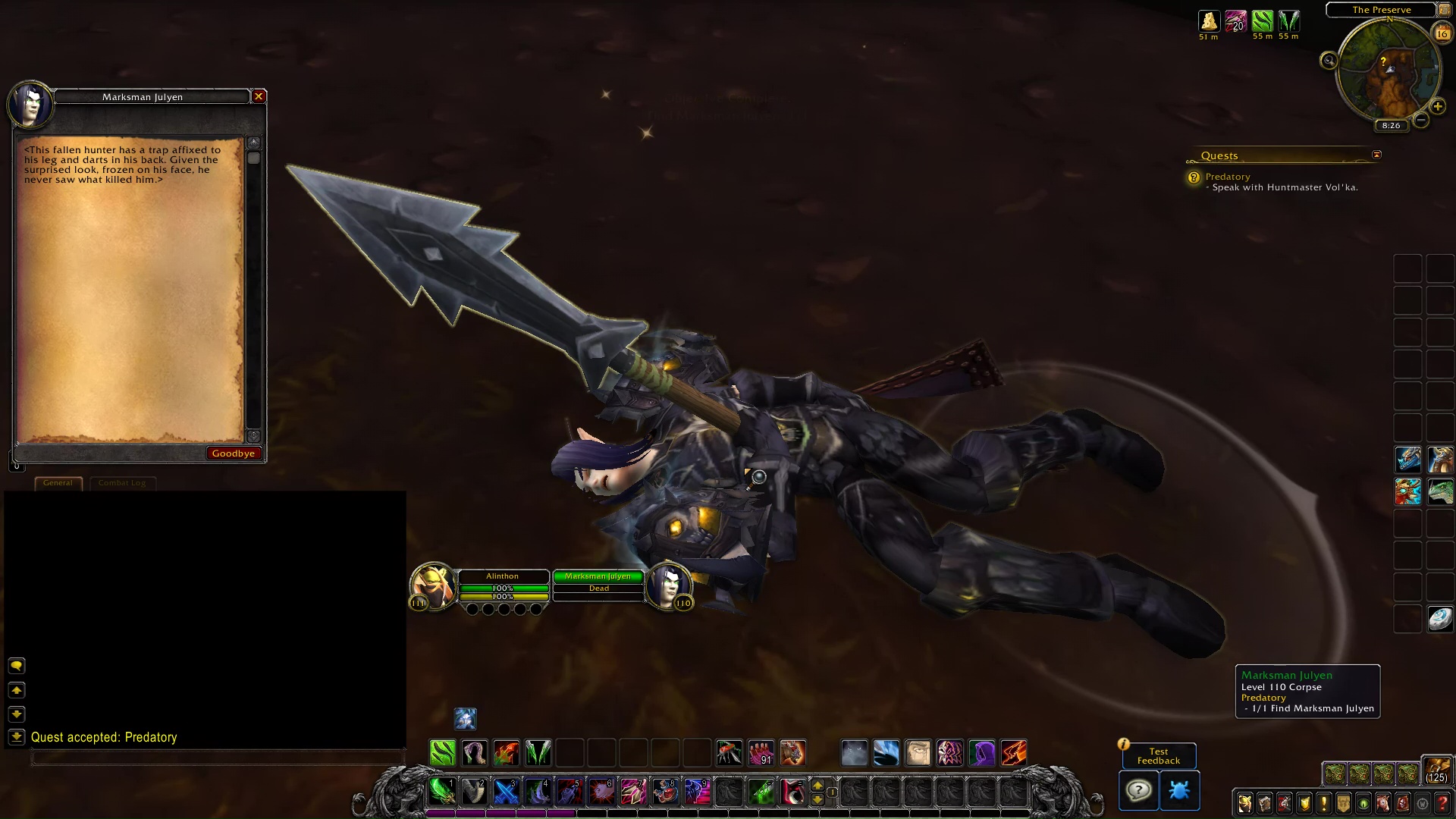 COMPLETION
Huntmaster Vol'ka: Hmmm. Dese were left behind on purpose. Someone wanted us ta find dem.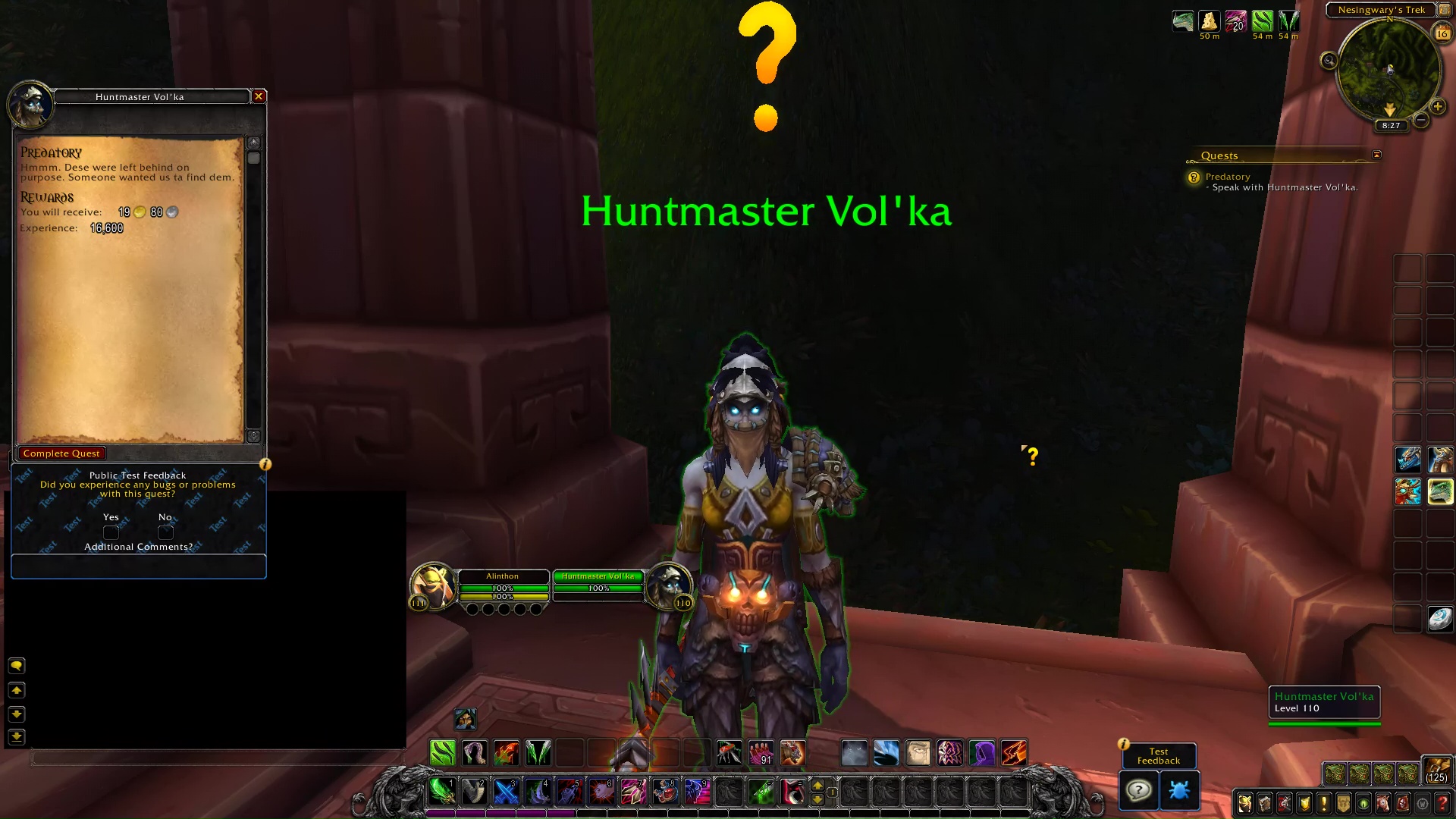 Predatory