Deyon: The Tidemistress of the Nazeshi is right up this hill, (Name). It is time to push her, and her forces, back into the waves. There is something there. Something she wants very badly. She must not succeed. If she has recovered any of that stone, though, maybe bring a little back for us. Take this scroll with you, it will help you in your fight.
QUEST OBJECTIVES
Defeat Tidemistress Nazesh and bring back a piece of that rock.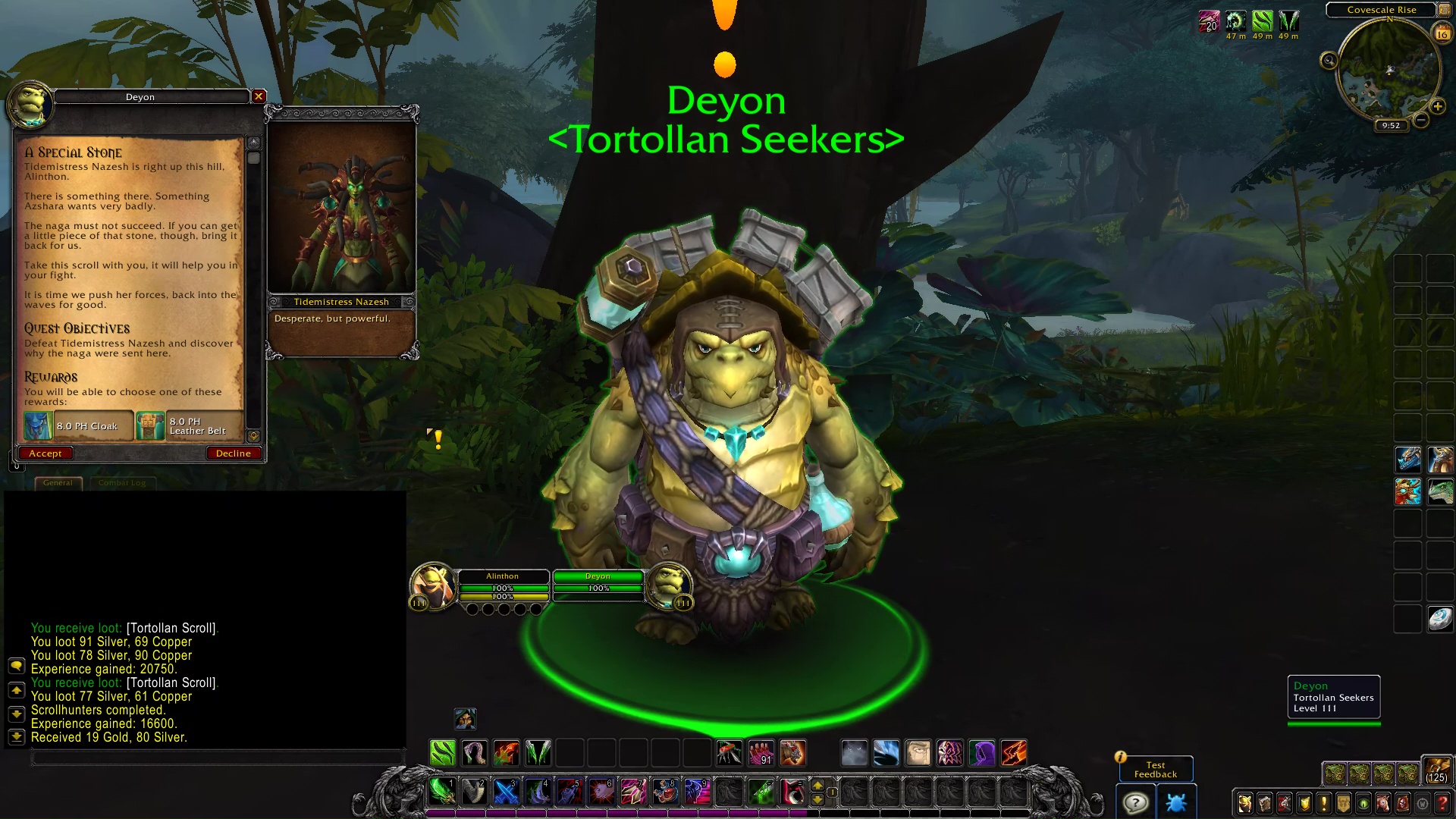 PROGRESS
Deyon: Nazesh has been quite rude. Your lesson in manners will have to be rather firm… and permanent, I'm afraid.
TIP: Tidemistress Nazesh is up the hill to the east. She is casting Shadowdelving on Azerite.
Tidemistress Nazesh: My Queen will be most pleased by your death. Nazjatar will rise!
Tidemistress Nazesh: Azshara… I have failed you…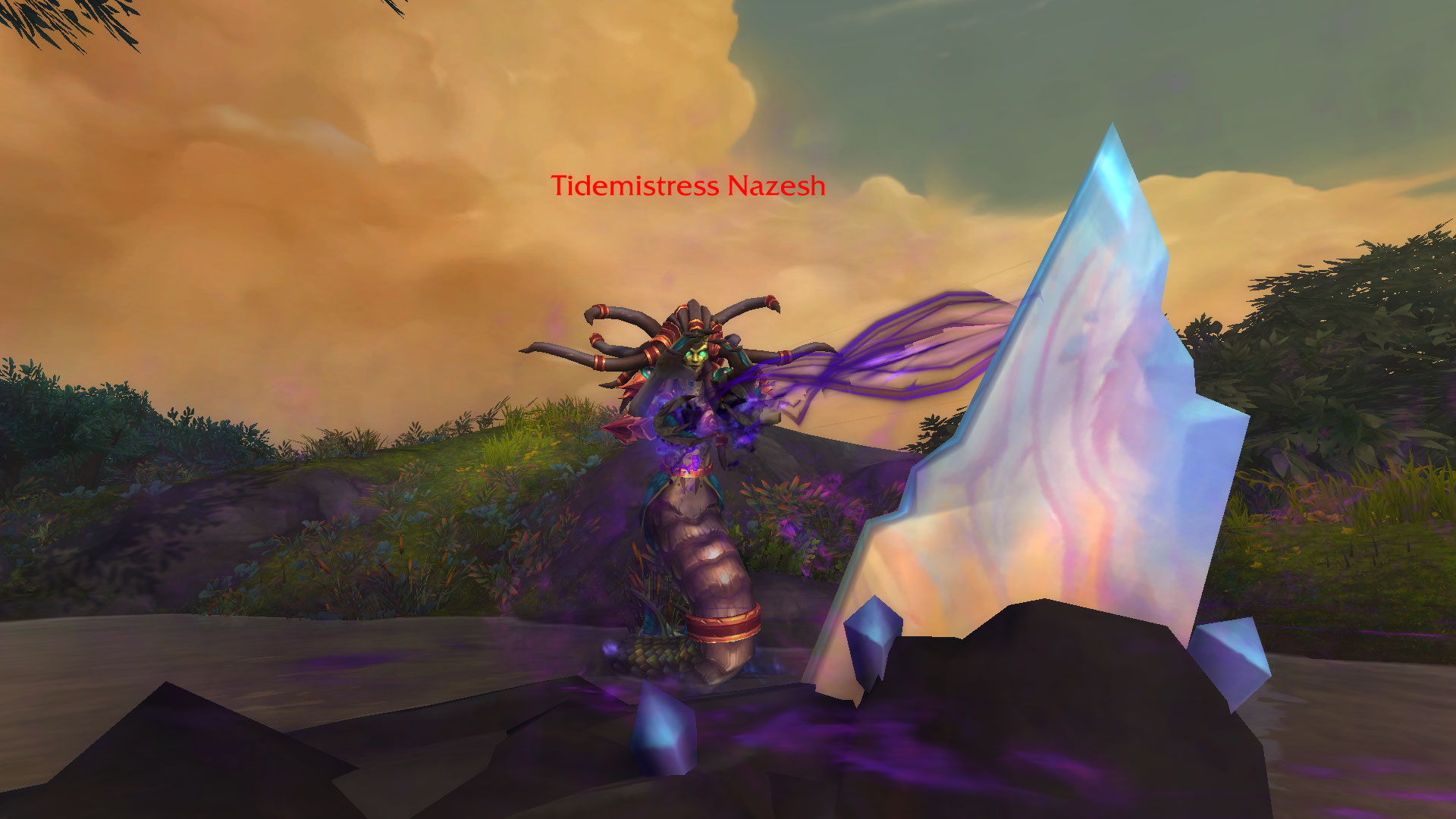 COMPLETION
Deyon: What have you found?
Deyon: Well fought, adventurer. Well fought, indeed! Whatever this stone is those naga were after, they did not get it this day!
NOTE: The Portal Scroll of Specificity teleports you back to the Seeker's Outpost.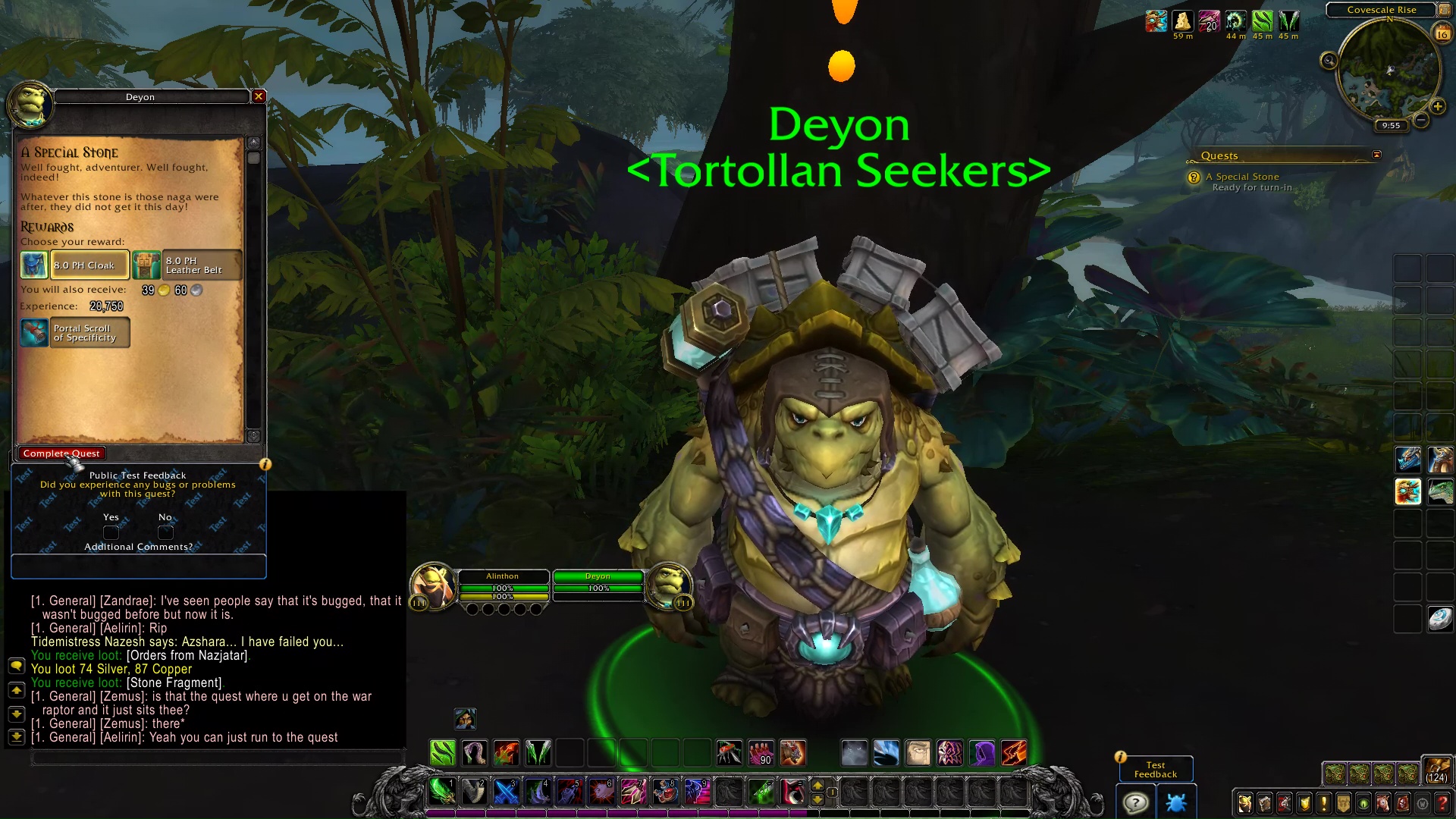 A Special Stone