Nathanos Blightcaller: For a prophet, Zul did a poor job anticipating the Horde response to treachery. When his minions tried to storm this place after his coup, we 'educated' them on who they were facing.
Nathanos Blightcaller: I have things under control here… for now, at any rate. If we want to salvage this situation we will need Rastakhan back. Habutu is gone but his other guardian Zolani was able to get him away from here. You'll find her north of here, headed for a quiet little fishing village along the coast. Find her and do whatever you can to ensure the King survives. We're sunk without him.
QUEST OBJECTIVES
Find Zolani near Zeb'ahari.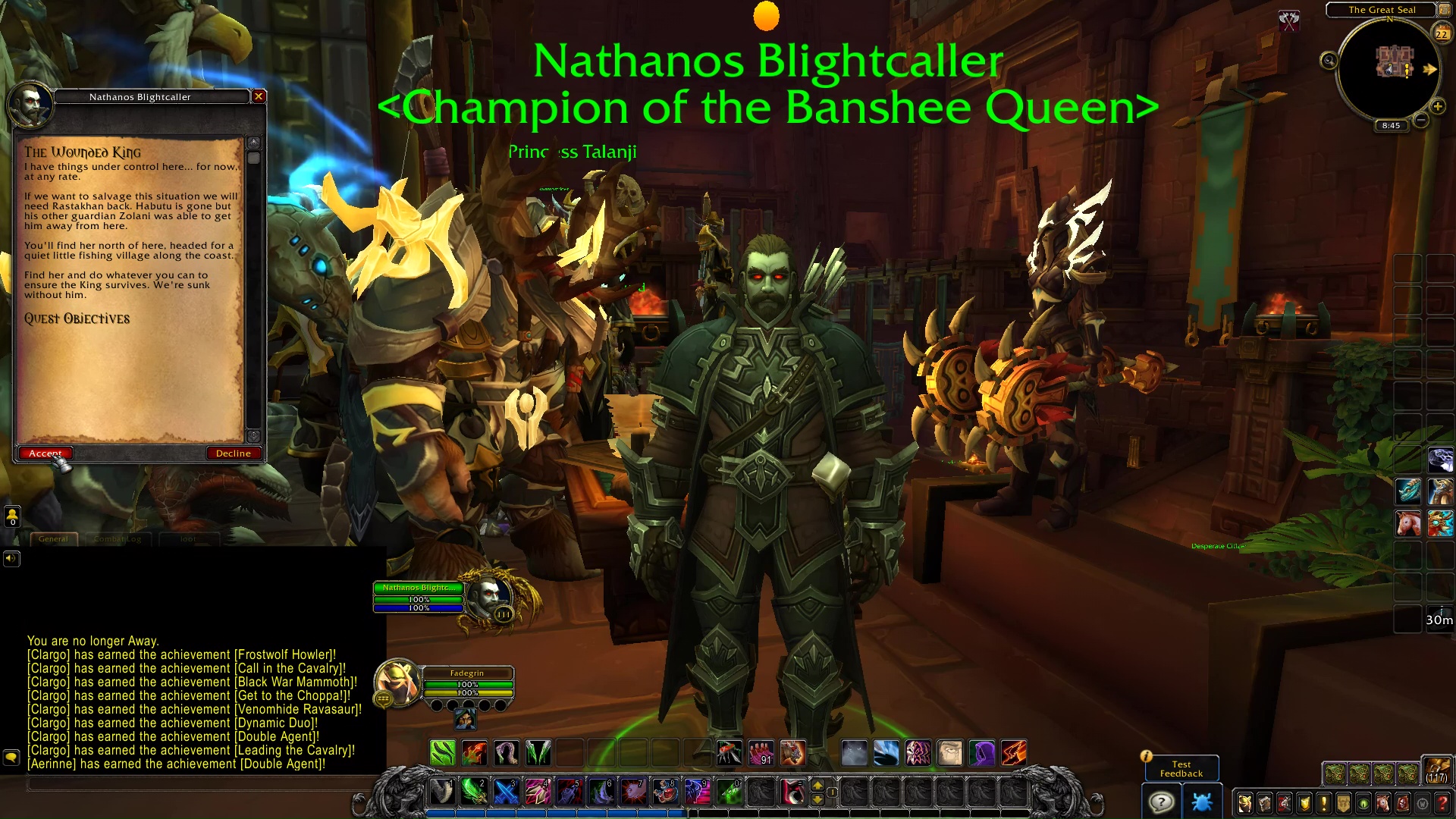 COMPLETION
Zolani: It is good dat you have come. Deh King be dyin', an' we not got much time to change dat.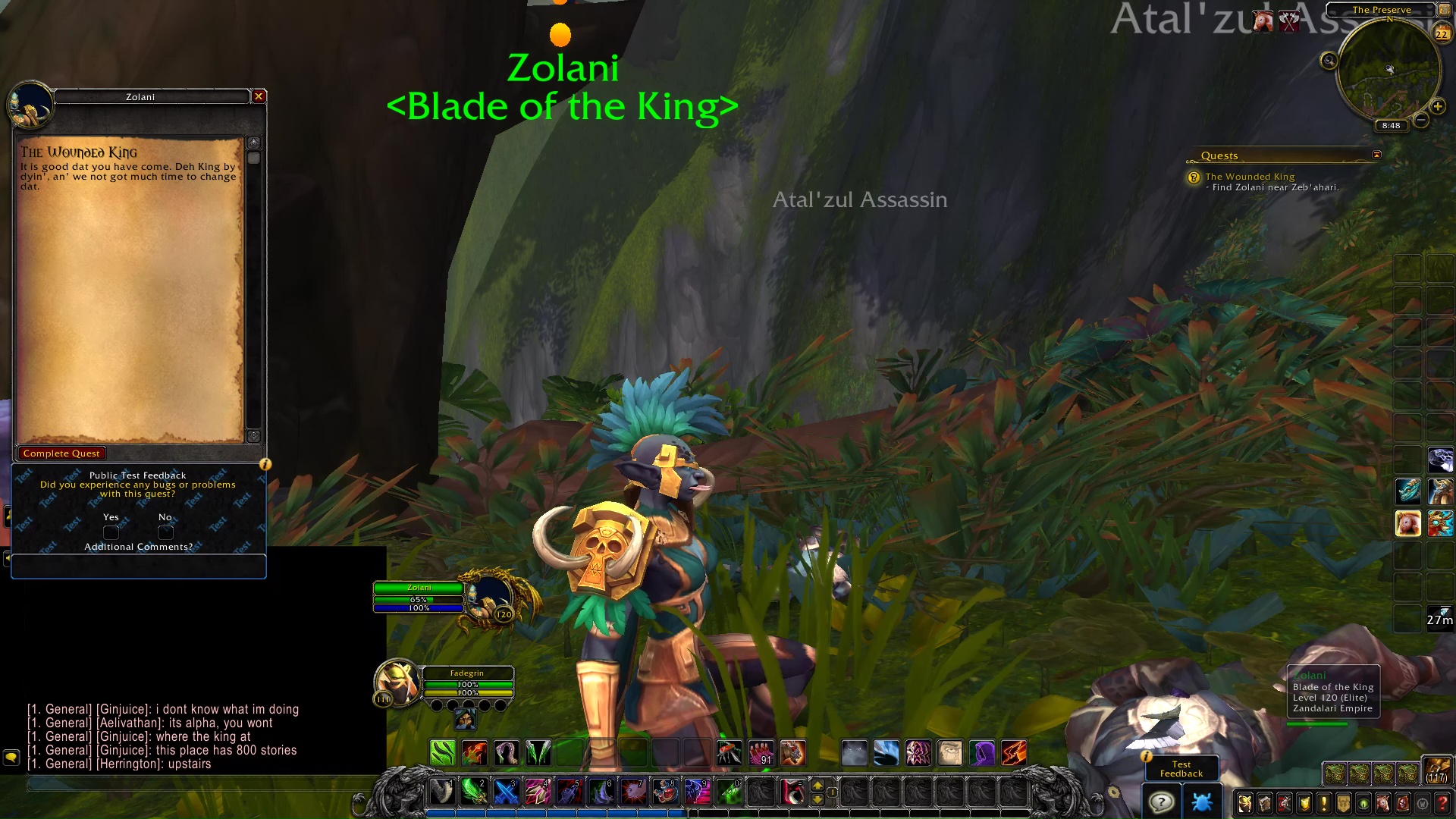 The Wounded King