Dennis Kernan: This is a complete disaster. Ranger Lord Blightcaller will have my head for failing this badly at dealing with the Alliance. The intelligence you gathered seems to indicate that they already have footholds on this island and this is just another one. They have started building rafts and we need to stall them. Here's some seaforium. Plant it on their rafts and sabotage their hopes of escape.
QUEST OBJECTIVES
Plant the Inconspicuous Seaforium Bomb on the Alliance boats.
Seaforium Bomb Placed x 3
Alliance Boat slain x 3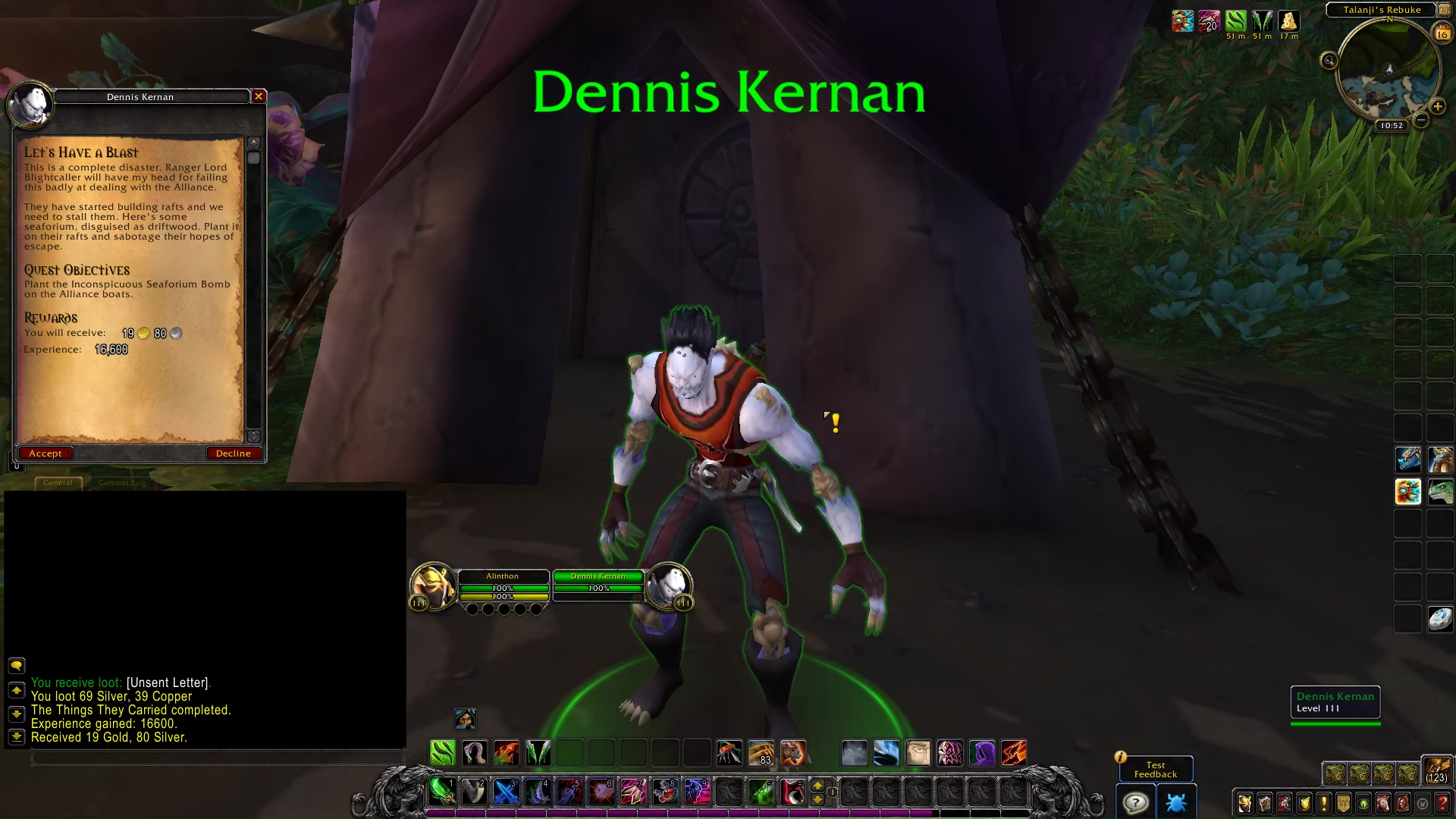 PROGRESS
TIP: The boats are located at the southmost end of the beach. You can mount the Azure waterstrider to bypass everything in between. Click the bomb marker to set it up.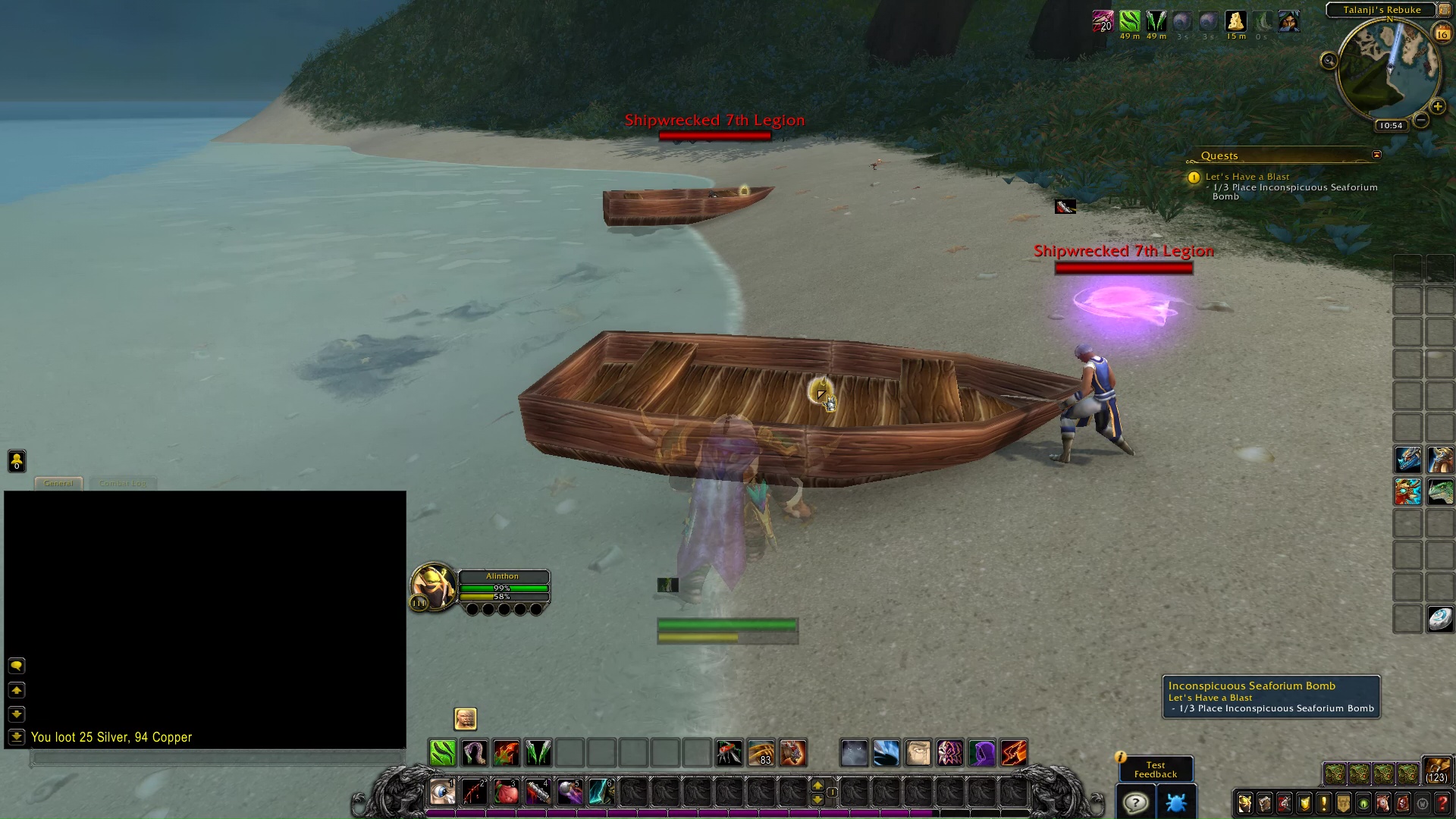 COMPLETION
Dennis Kernan: Finally something goes our way. We've stopped them escaping, for now.
Let's Have a Blast