Dread-Rider Cullen: Good to see you survived the wreck. Nathanos made it as well, though his face is now even uglier than before. He took a group of rangers north to look for Sylvanas – nobody has seen her since the battle. He asked me to send you his way if you ever woke up.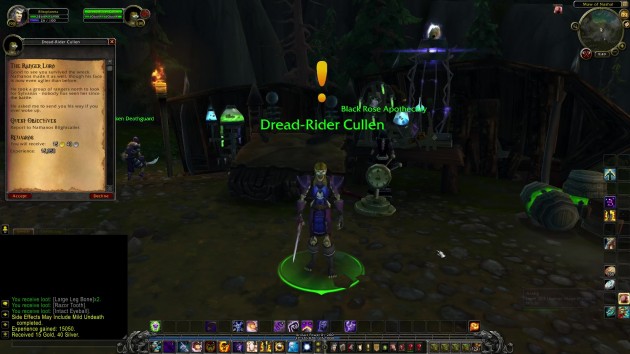 Quest Objectives
Report to Nathanos Blightcaller.
Completion
(Nathanos narrows his eyes at the wreckage of Sylvanas' ship.)
Nathanos Blightcaller: She's out there… she has to be.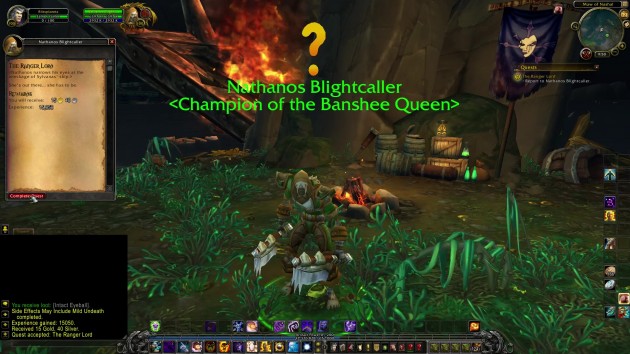 The Ranger Lord