NOTE: This item Begins a Quest.
Storm Drake Scale: The vrykul around here seem to use scales from these drakes to fashion their armor. If you were able to gather enough material from the local drakes, you may be able to make something useful out of it.
Quest Objectives
Collect 50 Storm Drake Scales from the Stormwing drakes in Hrydhsal.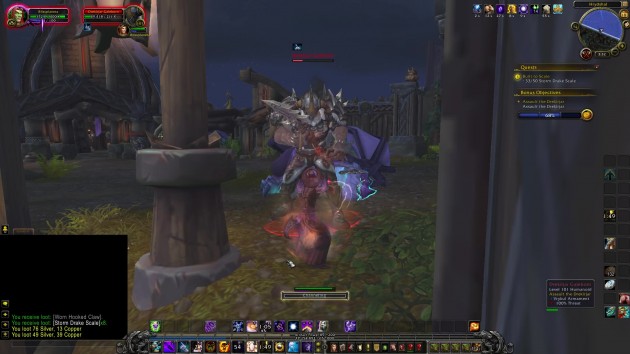 Rewards: Waist or Chest.
Intermission
Tideskorn Longaxe: You are not worthy of the Thorignir's power!
Tideskorn Longaxe: You have already failed. The Thorignir are ours!
Completion
Dread-Rider Cullen: What have we here? Good thinking. If the vrykul can use the drake scales for their armor, why not us? It shouldn't be too tough to work this into something serviceable.
Built to Scale