Ashilvara, Verse 1: The writings carried by the priestesses appear to be the first part of an epic powem describing the history of Ashildir, the ancient queen of the Valkyra. If Ashildir has a connection to the shieldmaidens here, you may be able to use that to your advantage. The answer to her involvement likely lies within the remaining text.
NOTE: This item starts a quest. The item drops from a Priestess of Eyir in Skold-Ashil.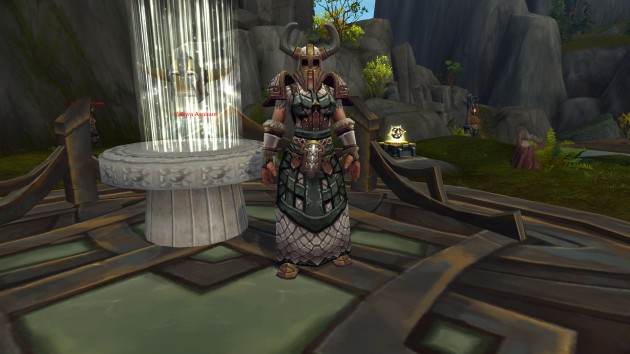 Quests Objectives
Collect 8 verses of Ashilvara from Priestesses of Eyir in Skold-Ashil.
Completion
This appears to be the last verse. The verses of the poem unfold the tale of Ashildir founding the shieldmaidens and bringing them to Skold-Ashil. If these shieldmaidens revere the Valyra queen as this would suggest, your dealings with her in Helheim may prove advantageous.
Stories of Battle