Dread-Rider Cullen: There. It looks like there's a good spot to lauch to right across from here. This path should take you all the way to the top. According to my intel, your dragons should be up there. Let's just hope that they're still in a state to help you.
Quest Objectives
Grapple across from the tower and climb to the top of the mountain path.
Intermission
Grapple to the Mountain Path: 1/1
Discovered: Galebroken Path
Dread-Rider Cullen: You're on your own from here. Good luck!
NOTE: There are a few treasure chests and a rare elite. Both drop gear loot.
Reach the Top of the Path: 1/1
Completion
Vethir: You are here for the trial? I'm afraid you might be too late. This battle with the Drekirjar has taken its toll. I am too weak to grant you the power you seek… But perhaps you may be able to help…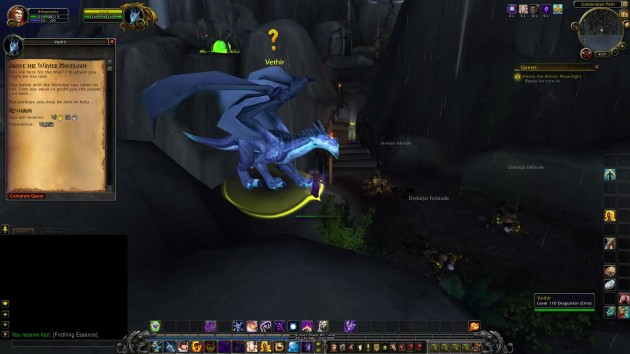 Above the Winter Moonlight