Thrymjaris: You have proven yourself an ally of the Thorignir and we will lend you our strength. I would ask one last favor of our new champion, though. The dragon who guided you to me awaits his vengeance against the vrykul. Together I wish for you to show these Drekirjar what it means to cross the Thorignir. Their toll must be paid in blood. Speak to Vethir when you are ready.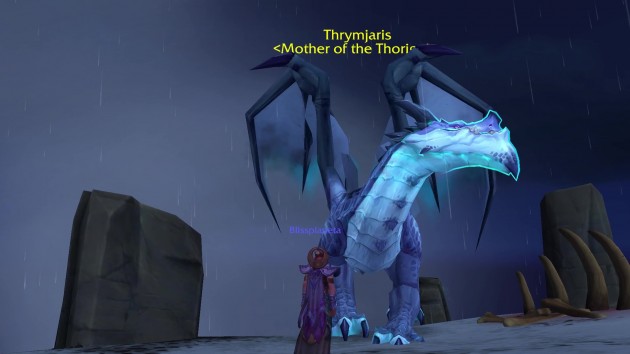 Quest Objectives
Fly with Vethir and kill 150 of the god-king's allies in Hrydshal.
Intermission
Thrymjaris: Take wing with Vethir, friend, and show these vrykul the true fury of the storm!
Begin the Assault of Hrydshal: 1/1
The Drekirjar are attacking your dragon! Use Unleash Storm's Fury to blast them off!
Vethir: The unworthy will be thrashed in the gale winds!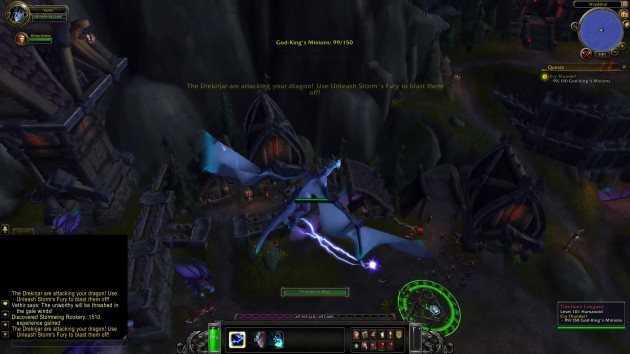 Vethir: The storm will purge Skovald from this land!

Vethir: It seems that a messenger awaits. May the gale winds carry you, friend.
Completion
Huginn: The raven squawks, and Havi's voice fills your head. You are indeed mighty, as the trial shows. But valor is a different animal – one you think to tame?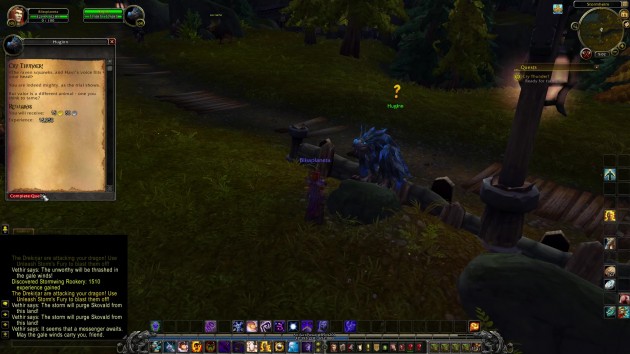 Cry Thunder!