Dread-Rider Cullen: It's a good thing I found you here. We need your help! Nathanos caught up with the dark rangers, who were sent forward aboard the Oblivion on a secret mission from Lady Sylvanas herself! Unfortunately the Alliance caught wind of our plan, and now Greymane is attacking the outpost! We could really use you over there, (name). Just hop on Batsie and she'll take you to Dreadwake's Landing!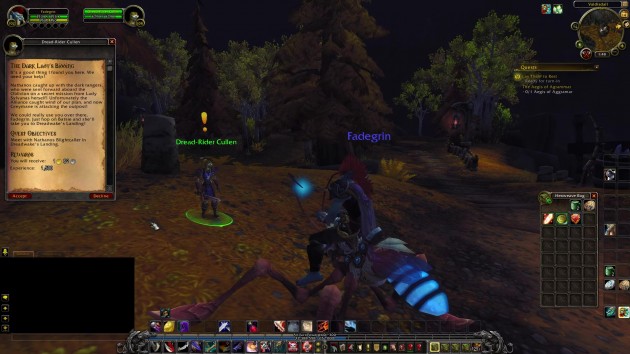 Quest Objectives
Meet with Nathanos Blightcaller in Dreadwake's Landing.
Completion
Nathanos Blightcaller: Finally someone competent arrives at this sorry excuse for an outpost. Our efforts to complete Sylvanas's mission are at a standstill, but now we have even more pressing matters on our hands.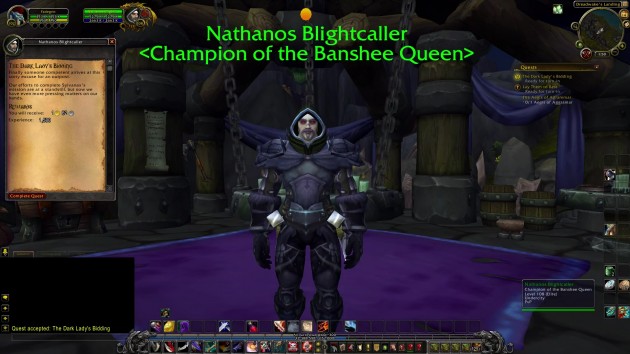 The Dark Lady's Bidding