Nathanos Blightcaller: It is good that you arrived when you did. Our walls can't take much more of a beating from Greymane's cannons.
Nathanos Blightcaller: Our mission in Skold-Ashil will have to wait, (class) – for now, we have more pressing matters to attend to. I had just recently arrived with reinforcements for our assault when Greymane's ship sailed in and began barraging our walls. We deployed our siege weapons, but their ground forces quickly overwhelmed us. If you can get to those catapults and take out the dogs manning the cannons, it may give us the window we need to push the attack!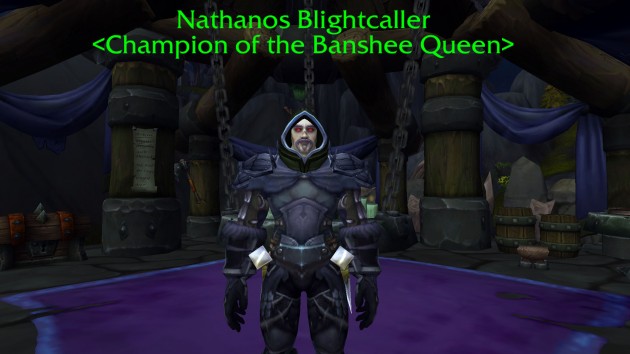 Quest Objectives
Fire 4 Forsaken Catapults in Greymane's Offensive.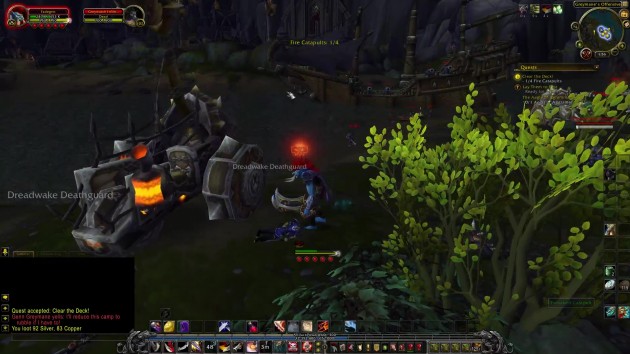 Intermission
Genn Greymane: I'll reduce this camp to rubble if I have to!
Genn Greymane: Sylvanas! Come and face your executioner!
Greywatch Infiltrator: The Horde will pay for their treachery!
Genn Greymane: Show yourself, Sylvanas!
Greywatch Saboteur: You cannot escape justice…
Greywatch Infiltrator: Gilneas… will rise…
Genn Greymane: You cannot hide from me!
Genn Greymane: Hand over the Banshee Queen!
Greywatch Infiltrator: Sylvanas will not escape…
Completion
Nathanos Blightcaller: Hah! Greymane will find his cannons aren't so useful when the blight takes his crew!
Clear the Deck!