Ashildir: There is no more cause for hesitation. Now is the time to strike. We will defeat this foul behemoth and meet Helya's bargain. The path out of Helheim awaits, outsider. Prepare yourself.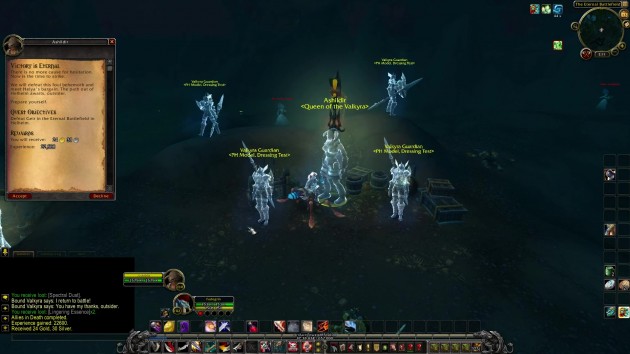 Quest Objectives
Defeat Geir in the Eternal Battlefield in Helheim.
Intermission
Ashildir: The time for planning is over, champion. Now, we take action!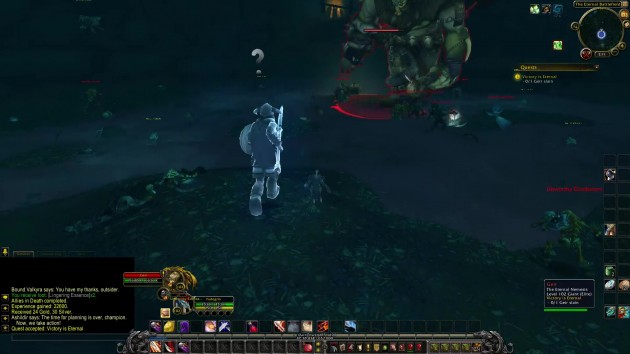 Helya: No! My darling pet! You will pay for this!
Completion
Ashildir: The day is won. Now, we must collect our reward. Let us hope that Helya keeps her side of the bargain.
Victory is Eternal