Rune-Carved Tablet: The crimes of these ritualists must not go unpunished, but we cannot be their executioners. The rune magic they practice grants them untold power over the dead. You, however, are not dead, and I can sense great power from you. I ask that you take the fight to these heretics, and seek retribution for the queen's favor!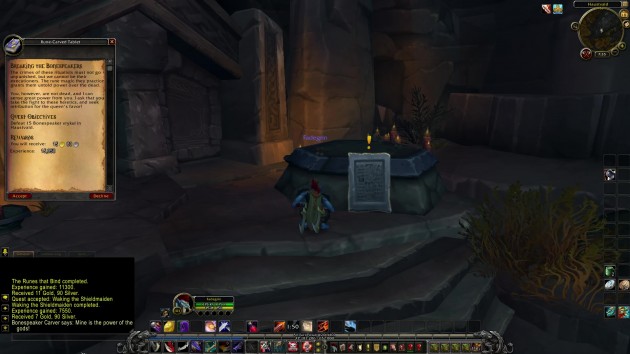 Quest Objectives
Defeat 15 Bonespeaker vrykul in Haustvald.
Completion
Shieldmaiden Jounn: Your glorious battle honors the Valkira queen.
Breaking the Bonespeakers