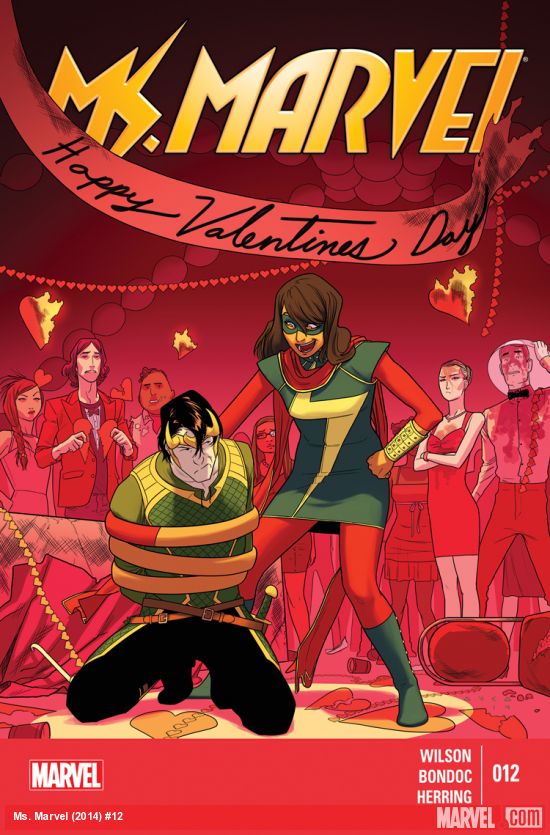 A few years ago, Marvel Comics' Avengers (2011) # 12.1 showed an angry Captain America when he discovered X-Men's Beast (a member of the Avengers) worked for S.W.O.R.D. — an intelligence agency that deals with extraterrestial threats.
Captain America asked all Avengers members in the room: "Anybody else here an agent of a clandestine specialized covert operation and forgot to bring it up?"
Spiderman responded: "I'm a level 27 Rogue on World of Warcraft. Does that count?"
I just read in the Marvel Unlimited website the Ms. Marvel (2014) # 12, which got posted in the digital library this week, when suddenly Kamala Khan said: "And to think … I was just gonna stay here on Valentine's Day and level my orc shaman in World of Battlecraft. It's a double XP weekend."
I gotta admit it's funny when one comes across one of these super heroes confessing their passion for World of Warcraft.