Nathanos Blightcaller: Finding Sylvanas is our only priority! We will cover more ground if we split up. I will lead a team into the hills above the enemy's camp while you search the wreckage itself for any signs of the crew. Once we've cleared the high ground, I will meet you at the far end of the beach.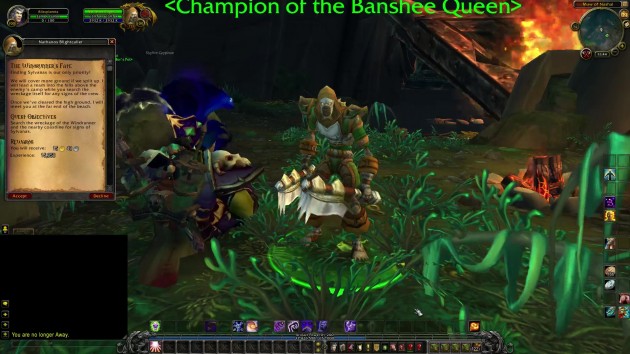 Quest Objectives
Search the wreckage of the Windrunner and the nearby coastline for signs of Sylvanas.
Intermission
NOTE: The Dread-Captain's Saber can be found upstairs inside the Windrunner ship wreckage.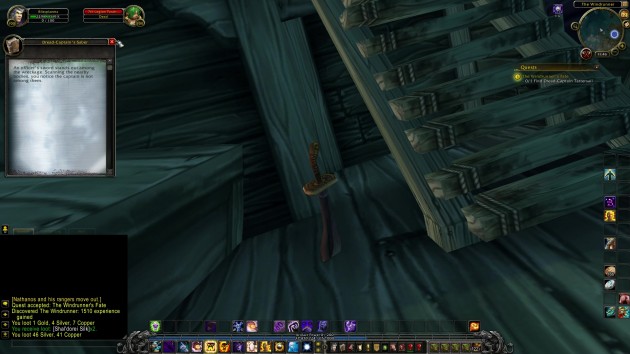 Dread-Captain Tattersail: We got the queen into a rowboat, but she didn't want an escort. Told us to stay behind and fight. My guess? She landed somewhere up the coast and continued on foot.
(Tattersail tells you what she knows and runs away.)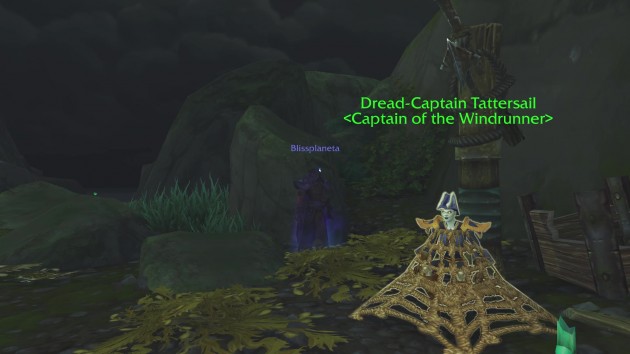 NOTE: Not far away to the east, along the coast is a skeleton with aa Plague-Tipped arrow. The ground is painted green with the poison.
Find the Dark Lady's landing: 1/1
(Nathanos leaps down from the cliff and walks over.)
Nathanos Blightcaller: That's one of hers alright…
Completion
Nathanos Blightcaller: So, she escaped after all…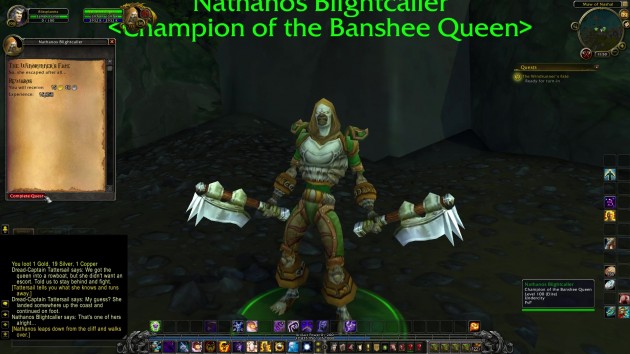 The Windrunner's Fate