Wanted: Prime Thumpknuckle: To any and all brave enough to seek the challenge:
Find and defeat a Prime Thumpknuckle, the largest and most dangerous of all the wild gorillas.
They can be found up and down the road from the village of Tor'nowa.
A reward for any that succeed!
QUEST OBJECTIVES
Slay a Prime Thumpknuckle.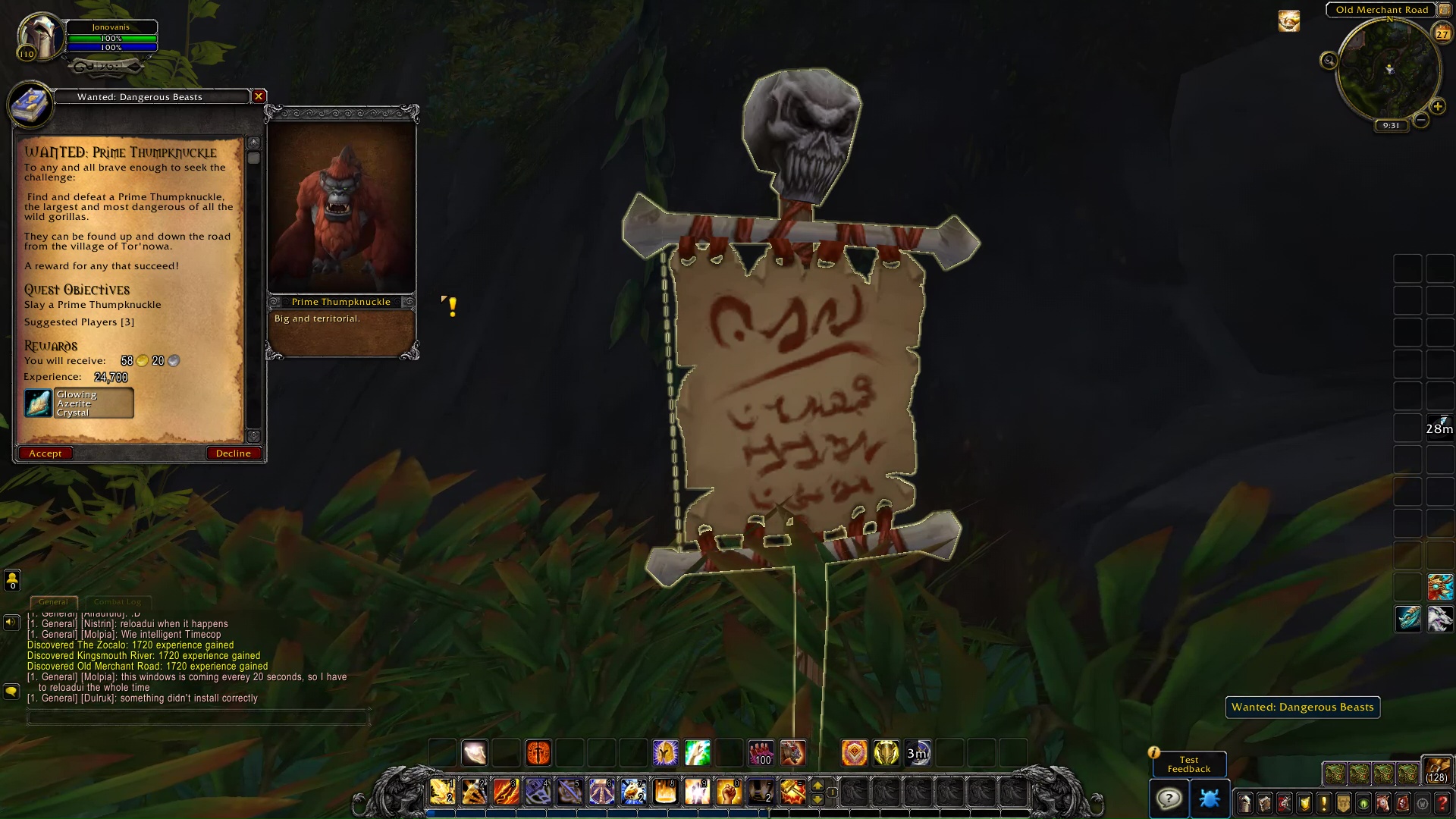 PROGRESS
TIP: He can be found northeast of the sign you picked the quest from (visible in the mini-map as a yellow dot). Requires a group of (3), but can be done solo. Tested as Assassination Rogue and Retribution Paladin. First thing to do: Pull him to the road (there are too many mobs down where he spawns). There is a neutral Wandering Axebeak (toucan bird) circling on the road, which might aggro if hit with AOE).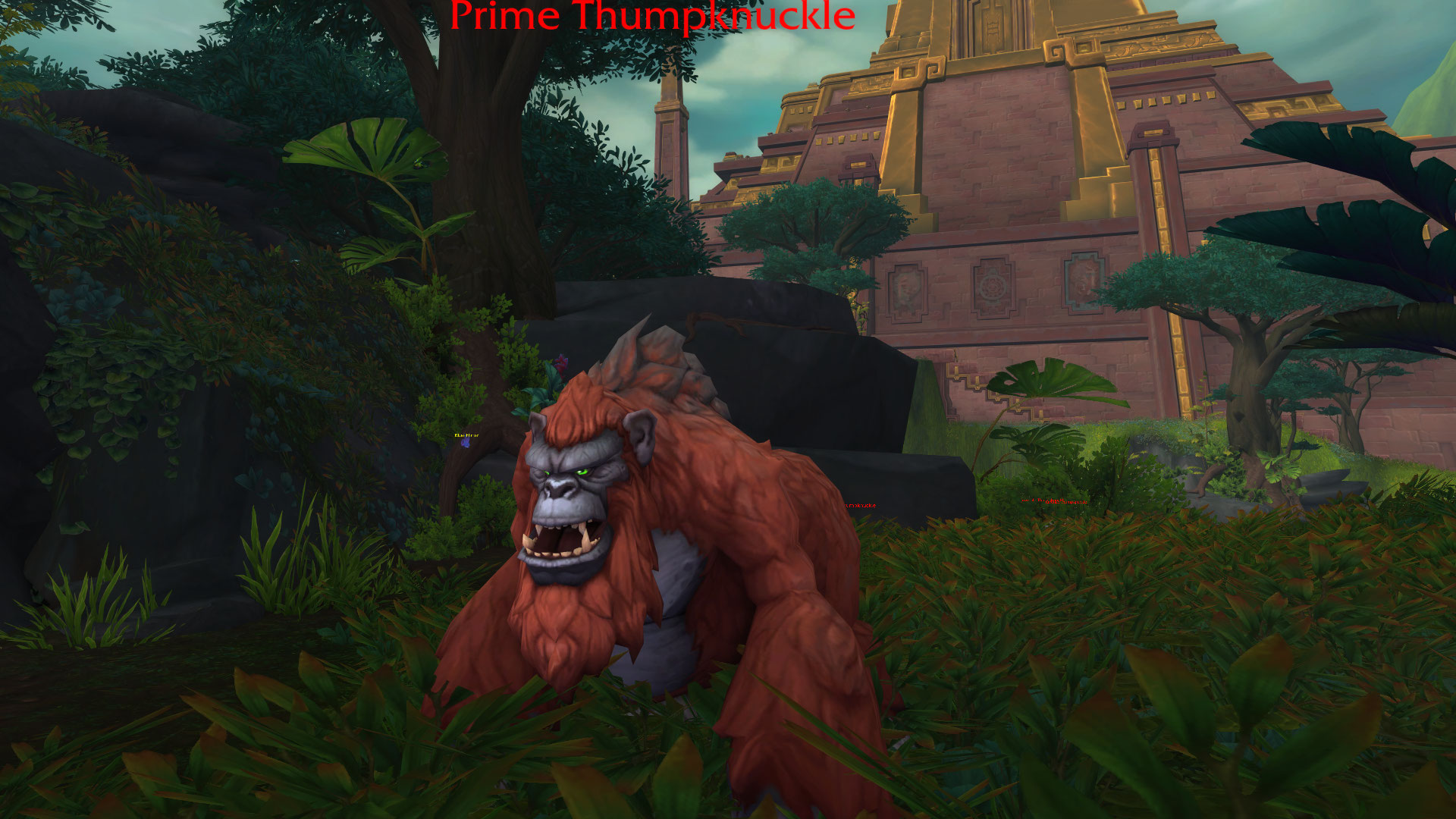 TIP: Avoid Prime Thumpknuckle's stomp (a light brown whirlpool on the ground is marked before he Trampling Leap.)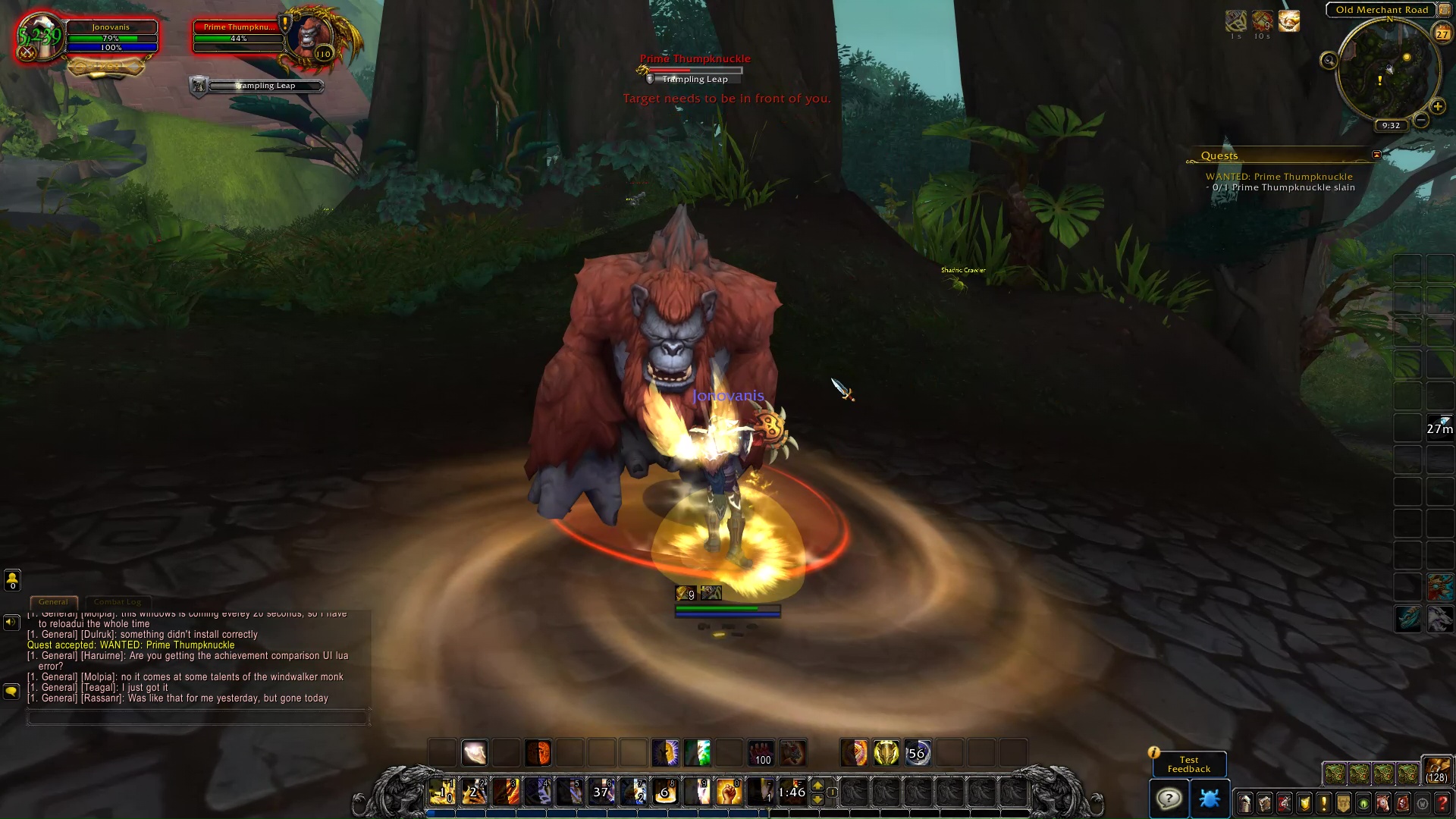 TIP: Turn in the quest with Shaz'ki. She is located a bit to the south at Village in the Vines (Tor'nowa Village).
COMPLETION
Shaz'ki: You be facin' down those Thumpknuckles? That worth a lot to us. Thank ya.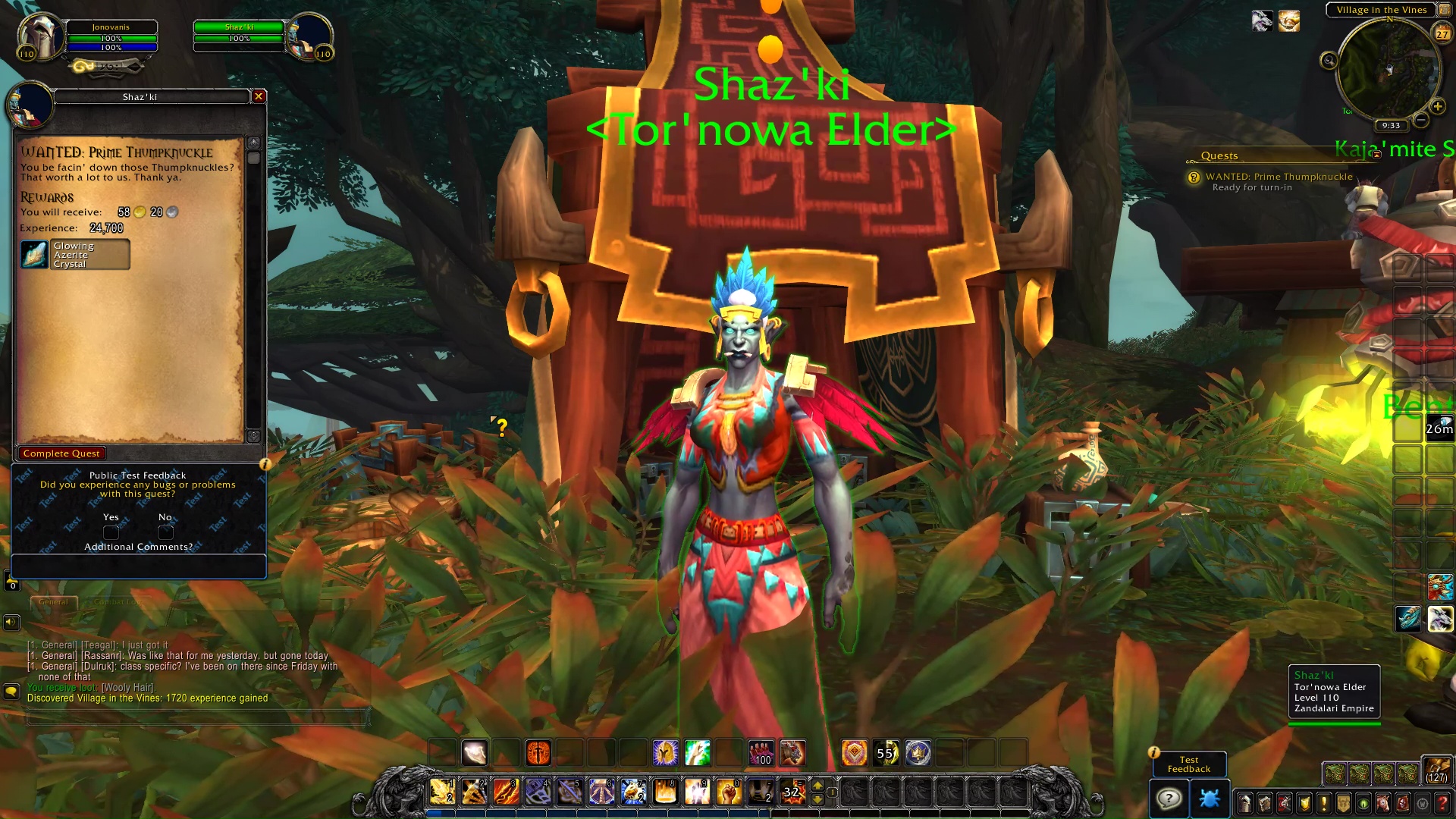 Wanted: Prime Thumpknuckle