Things Are Not Goren Our Way
Timothy Leens: The abandoned mine shaft has been overrun with Goren! They seem to be responding to commands from a big one further down in the mine. If you can take him out, the rest will probably retreat.
Once you have those Goren cleared out, we can get that mine up and working!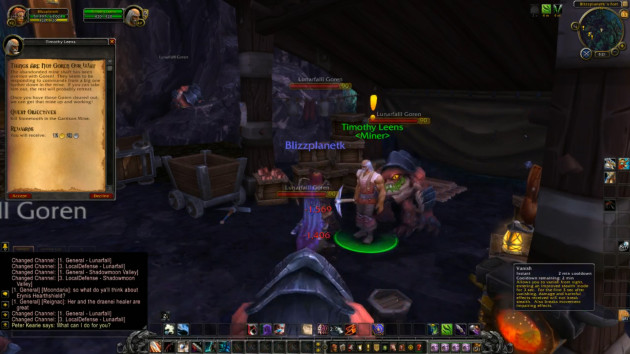 Quest Objectives
Kill Stonetooth in the Garrison Mine.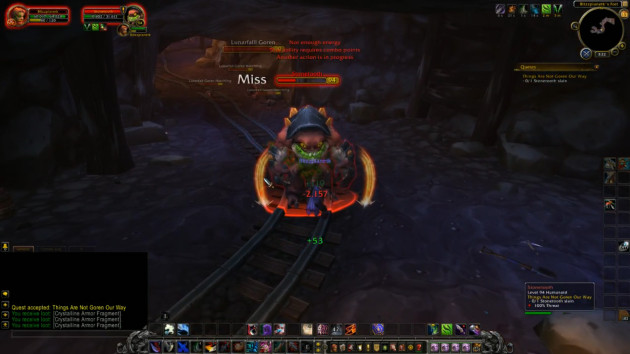 Completion
Timothy Leens: Nice job, (name)! Let's get this mining operation started!
Return to the main hub of Shadowmoon Valley Story Chapters or continue below — Chapter 1: Shadows Awaken.