Build Your Barracks
Baros Alexston: I must say, commander, this garrison has really come along.
We have enough materials. I can begin construction on your barracks now.
Go ahead and show me on the architect table where you'd like the men to begin construction.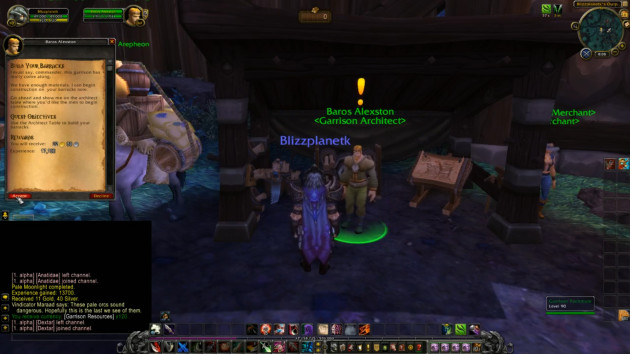 Quest Objectives
Use the Architect Table to build your barracks.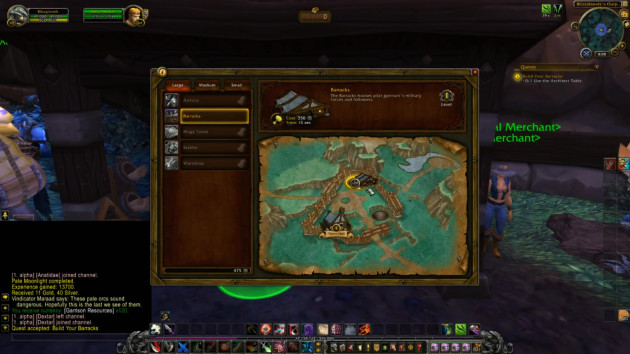 Progression
Baros Alexston: The barracks should take the men no time to complete at all. Follow me, commander.
Most of our other buildings are going to take quite a while longer to construct.
Go ahead and sign off whenever you're ready, sir.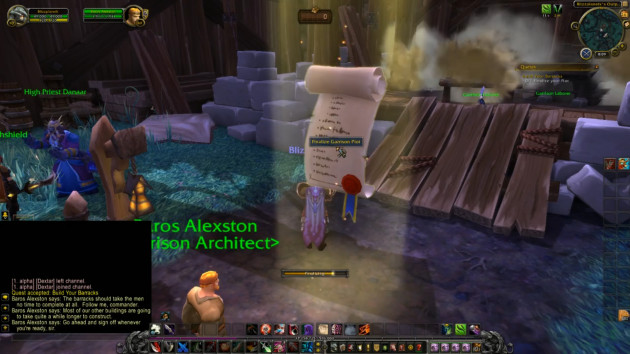 (Objective Complete: Finalize your Plot: 1/1)

Call to Arms: Calls upon the forces of your garrison to assault an area. Ranged forces will bombard the area for 15 sec. Instant. 25 yd range. 5 minutes cooldown.
Baros Alexston: The barracks looks fantastic. You should go check in with Maraad. I'm going to hang out here and admire my handy work.
With the barracks complete we can finally shelter all of these troops from this eternal night.

Completion
Vindicator Maraad: How is the construction of the barracks coming along?
Return to the main hub of Shadowmoon Valley Story Chapters or continue below — Chapter 1: Establishing A Foothold.