Ship Salvage
Baros Alexston: Commander, we are running low on supplies.
Maybe we can salvage materials from that ship we arrived on?
At the rate folks are coming through the portal we are going to be out of everything by sundown… or moondown?
I'm still getting used to this place.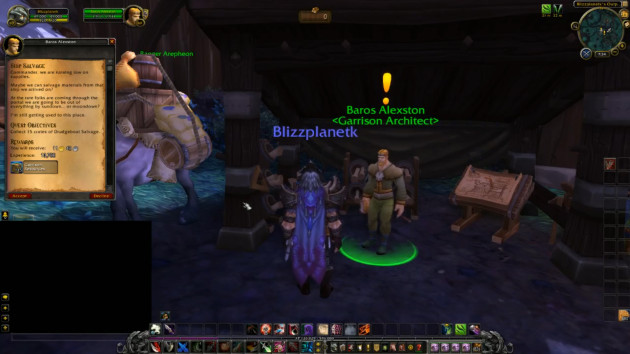 Quest Objectives
Collect 15 crates of Drudgeboat Salvage.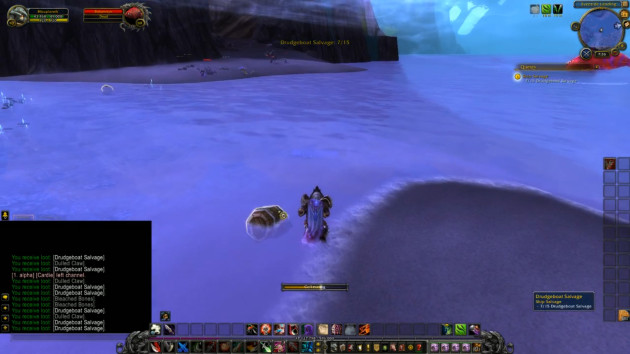 Progression
Baros Alexston: Maybe those orcs have something on that boat we can use?… besides tooth piercing devices.
Completion
Baros Alexston: Supplies are getting really low, commander.
Wow… with all these supplies we should be back on track.
I heard about the attack on Eventide Landing.
We are blessed to have you protecting us, commander.
Eww, some of these supplies are really water logged and… sticky? These will get the job done, but seriously, this is disgusting.
Return to the main hub of Shadowmoon Valley Story Chapters or continue below — Chapter 1: Establishing A Foothold.