Quakefist
Yrel: I'm getting reports of a giant in the forest.
A few of the Karabor peacekeepers have followed it to a cave. In all honesty I don't think any of our troops are willing to engage the beast.
Maybe you could investigate? I'm sure the peacekeepers would appreciate the help.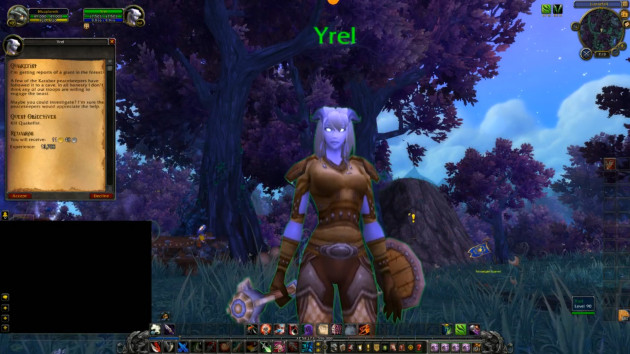 Quest Objectives
Kill Quakefist.
Progression
Yrel: Killing the beast will surely gain the respect of Karabor peacekeepers.
Karabor Peacekeeper # 1: You go first.
Karabor Peacekeeper # 2: Yea ummm… I just need to adjust my gloves really quick.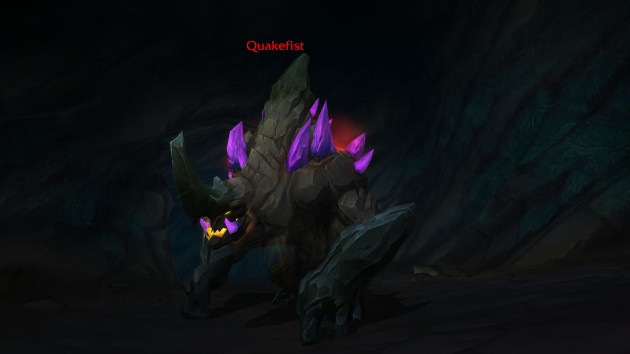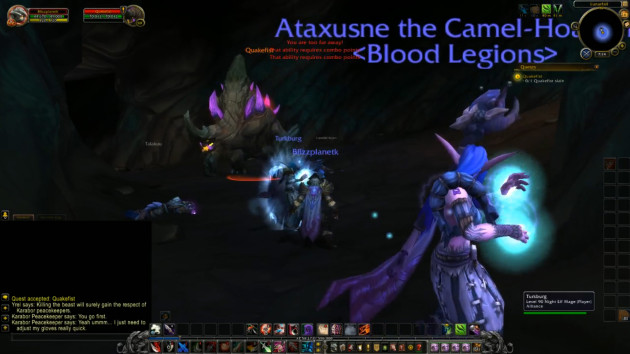 (Quakefist slain: 1/1)
Karabor Peacekeeper: Did you see the size of that thing? It's even bigger than I thought.
Karabor Peacekeeper: By the Light! You truly are a great champion.
Completion
Yrel: The base is significantly more secure with that giant dead.
You have made quite an impression on the peacekeepers.
With the giant defeated we shouldn't have any more trouble clearing out the area.
Return to the main hub of Shadowmoon Valley Story Chapters or continue below — Chapter 1: Establishing A Foothold.