Delas Moonfang: Elune-Adore, (class).
Shadowmoonwell
Delas Moonfang:
The archmage has asked me to prepare this moonwell. Once it is completed, I'll be able to sanctify its water for use against the demon.
Only one thing remains.
A piece of one of Draenor's moons has fallen into a nearby pool on the far side of the woods. Such a thing is perfect for use in the dedication of the moonwell to Elune.
Will you bring it back for me, (name)?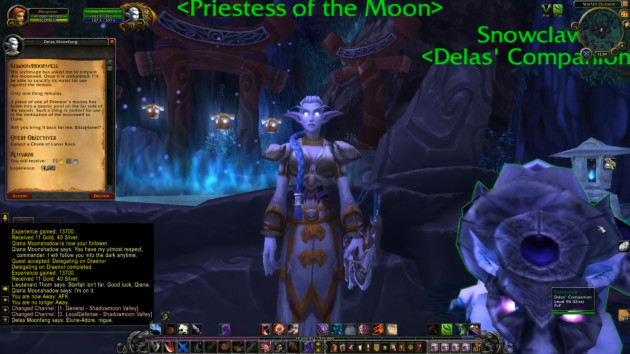 Quest Objectives
Collect a Chunk of Lunar Rock.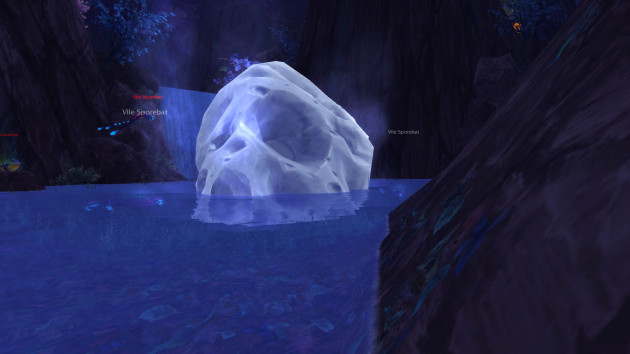 Completion
Delas Moonfang: With that chunk of fallen rock, I'll be able to complete the dedication of the moonwell.
Thank you, (Name). The White Lady will be pleased.
Now, I shall go about the business of preparing the moonwell water for use in the archmage's plan.
But first, I wonder if you'd be willing to help me again. The warden brought back very disturbing stories about the creatures in the woods.
Return to the main hub of Shadowmoon Valley Story Chapters or continue below — Chapter 1: Establishing A Foothold.